It was a year full of touchdowns, tackles, pins and saves for the 2022 Vermont News & Media male athlete of the year. He excelled on the gridiron, wrestling mat and lacrosse field.
No matter the sport, winning seemed to follow Mount Anthony's Hayden Gaudette; it wasn't a coincidence. He gained the respect of his teammates and coaches in the fall, winter and spring and it showed by being named a captain of each team.
Gaudette likes to lead by example, and he wasted no time doing so. To kick off his senior year, he shined on both sides of the ball as the Patriots made their first state championship game appearance in more than 25 years.
Gaudette shined in his fullback role, running over countless defenders and finishing his senior year with 494 rushing yards and seven scores on 94 carries. He led all MAU rushers in the championship game with 64 yards on the ground and two TDs.
He was just as comfortable laying the boom on the defensive side, whether as a linebacker or on the defensive line. Gaudette finished with 64 tackles, the second most on the Patriots defense.
MAU football fell short of its state title goal, losing to Bellows Falls 57-35 in the D-II title game.
Come wrestling season, Gaudette took it on himself to ensure the Patriots hoisted the trophy at the end of the season.
The Patriots found themselves in an unfamiliar position heading into the final few matches of the state tournament this winter. Spaulding was seriously threatening to put an end to the 32 consecutive state championship streak, a national record.
Gaudette wasn't about to let that happen. MAU wrestling coach Brian Coon informed his star senior wrestler that a major-decision victory would extend the streak to 33 straight. Gaudette had one better, pinning his opponent in the final second of their match.
"The feeling of knowing that I can put the team on my back and carry them to the 33rd straight title … It's just amazing," Gaudette said after the victory.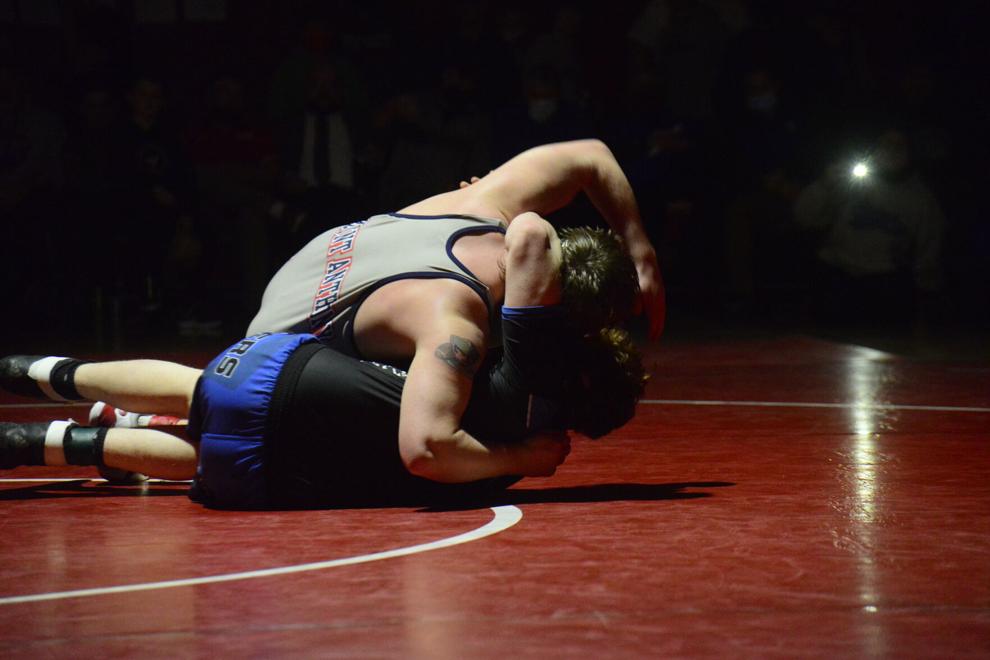 Gaudette competed in the 285 pound division both his freshman and sophomore seasons, winning an individual state title both years. He adjusted this winter, going down to the 220 pound division. It didn't seem to matter, as the wins racked up and he once again proved to be the best in the state no matter the weight.
In the spring Gaudette protected the cage at an elite level for the MAU lacrosse team, accumulating more than 300 saves in 18 games.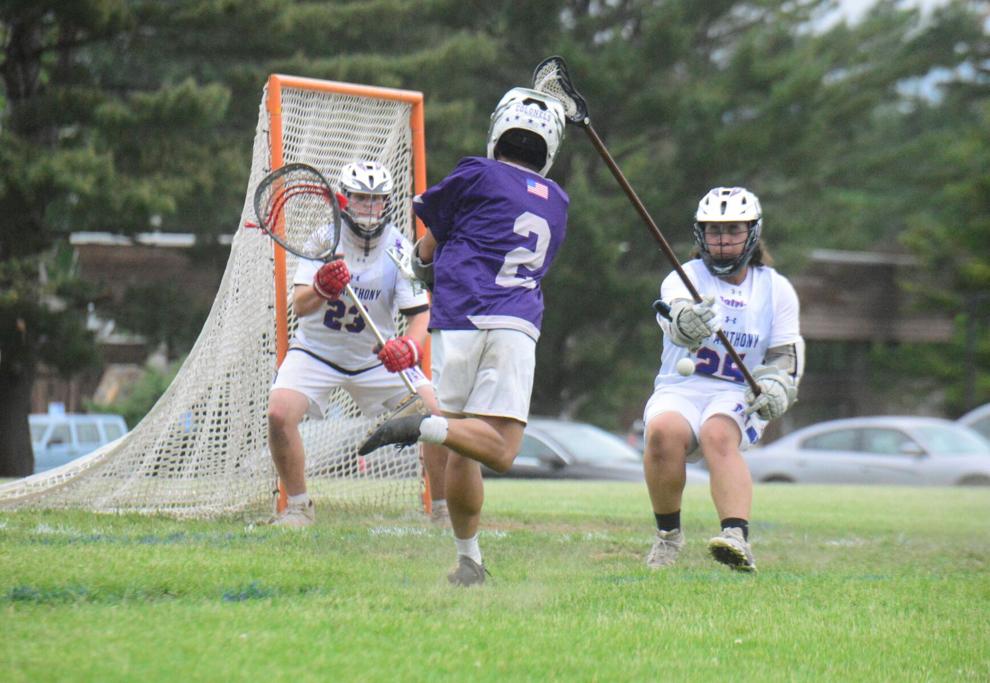 The Patriots finished their season at 9-9, including a playoff win over Brattleboro.
The former MAU standout's lacrosse career is not finished. In November, he signed his National Letter of Intent to play NCAA Division II lacrosse for American International College in Springfield, Mass.
Gaudette was also honored as the 2021 Bennington Banner and Manchester Journal male athlete of the year.