PERU — The Mount Anthony boys Nordic team won a five-school race at Wild Wings on Thursday. The Patriots finished with 17 team points, well ahead of second place Woodstock's 47. Rutland (48) finished a close third, followed by Brattleboro (59) and Burr and Burton's 76.
Woodstock's James Underwood took home the individual win, finishing the race in 15 minutes and 20 seconds. Underwood edged MAU's Riley Thurber (15:40) by 20 seconds, who finished in second place.
Peter McKenna (15:47) followed suit for the Patriots, finishing third.
Rounding out the top five were Woodstock's Quinn Uva (15:50) and MAU's Finn Payne (15:52).
Colin Bevin (seventh, 16:55) and Silas Rella-Neill (10th, 17:10) rounded out local races inside the top-10.
BBA's Moritz Vonholf placed a team-high 12th for the Bulldogs with his time of 17:47.
Only three Patriots on the girls' side finished the race, not qualifying them to place as a team.
Woodstock (25) took the win, followed by Brattleboro (28) and BBA rounded out the scoring with a team total of 67.
Eden White continued her strong season. Coming off an individual win last weekend, the Patriot finished second by crossing the finish line in 19:33. Only Woodstock's Victoria Bassette (18:26) had a better time.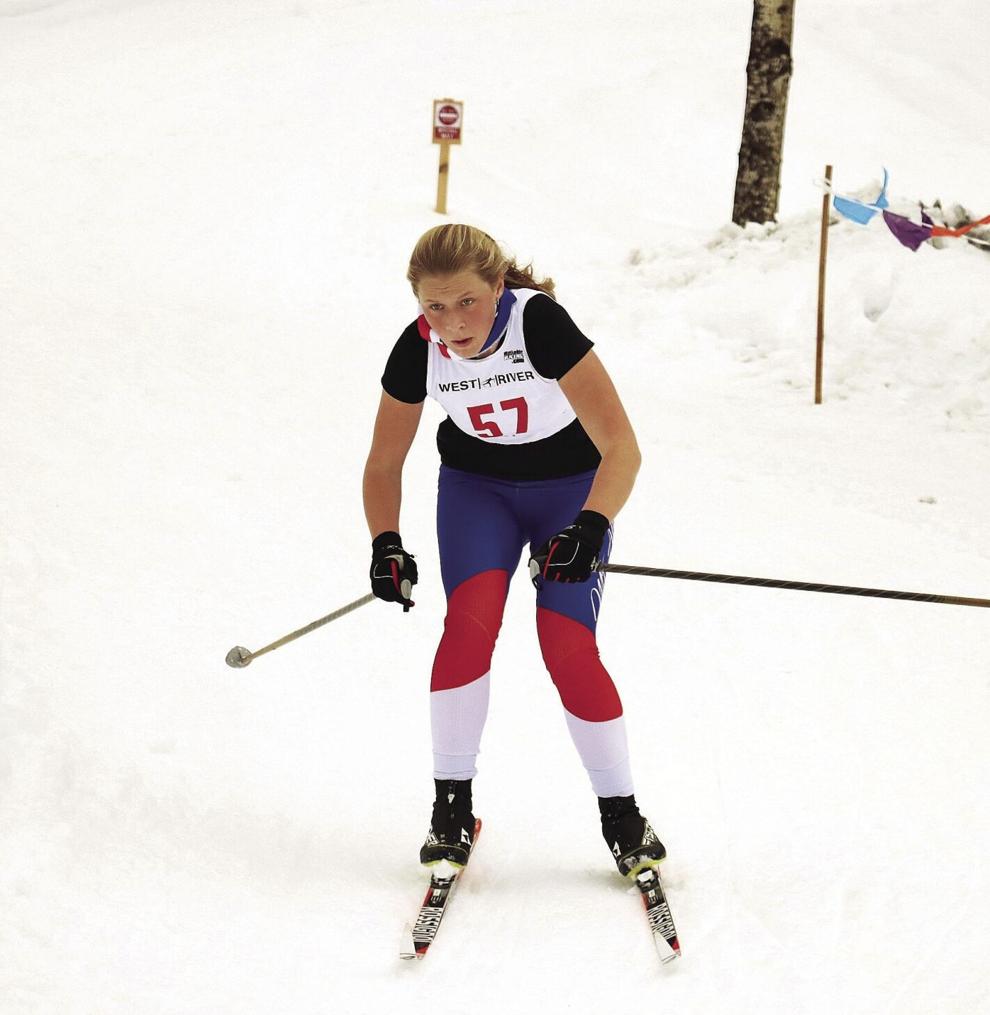 Brattleboro skiers Ava Whitney (19:43) and Katherine Normandeau (20:11) finished third and fourth, respectively. Woodstock's Ada Mahood (20:49) rounded out the top five.
Roey Rella-Neill (seventh, 21:22) joined White inside the top-10 for MAU, while Elyse Altland (11th, 23:30) finished just outside.
BBA's Summer Murphy (14th, 24:44) paced the Bulldogs.
MAU's Sadie Korzec did not finish the race.
The MAU boys improve to 3-0 on the season and both teams are back on the mountain for the SVL Classical Championship Feb. 9. That race will also be held at Wild Wings.