BENNINGTON — Mount Anthony and Pittsfield boys basketball were locked in a one possession game in the final minute of Tuesday night's game at Kates Gymnasium.
The Patriots elected to foul the Generals to try and get the ball back, but were called for an intentional foul sending the visitors to the line and giving them the ball back. Pittsfield's lead ballooned to seven by the end of the game as the Generals escaped Bennington with a 53-46 win.
Austin Grogan paced MAU with 16 points. Austin Belville added 12, while Braeden BIllert chipped in with nine.
With starting guard Carter Thompson out of the lineup, Aaron Whitman took advantage of the extended playing time he saw on Tuesday, controlling the MAU offense.
The Patriots drop to 1-6 on the season, but get another home game on Friday against Springfield. Tip off is scheduled for 7 p.m.
Hoosick Falls wins third straight
WATERFORD, N.Y. — The Hoosick Falls girls basketball team won its third in a row on Tuesday night, defeating Waterford 73-40.
Olivia Estes scored 18, MacKenna Roberson had 16 and Amber MacNeil had 14 to round out the Panthers in double digits.
Hoosick Falls improves to 4-4 on the season and returns to the court Friday at Mechanicville.
Cambridge winning streak snapped
GREENWICH, N.Y. — Greenwich put an end to Cambridge girls basketball's four game winning streak on Tuesday night, winning 57-34.
The Witches trailed 13-12 after one quarter, but dominated the second quarter with the help of a 22-2 run.
Stasia Epler scored a team-high 11 points for Cambridge. Norah Niesz scored a game-high 20 to lead the Witches.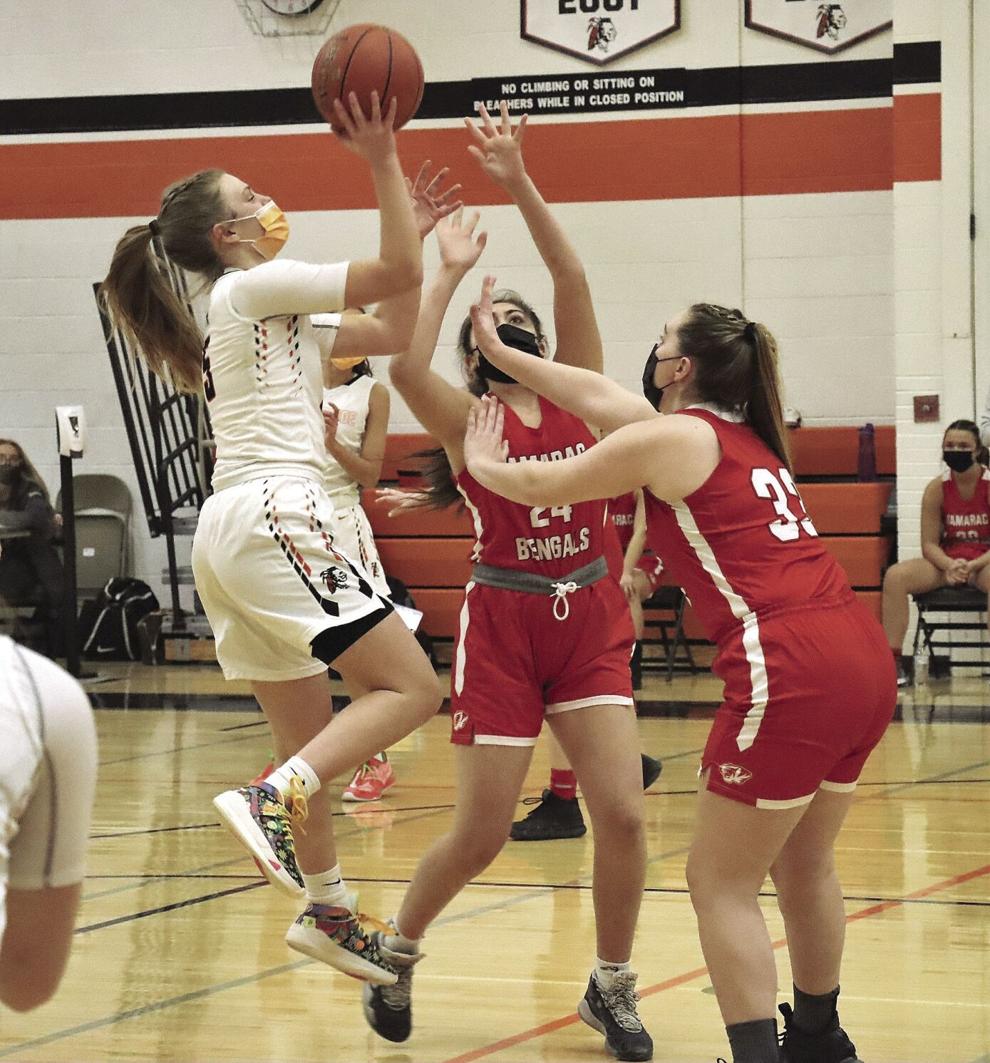 Cambridge's record after the loss moves to 5-7. They host Hoosic Valley Friday at 7:30 p.m.