WOODFORD — Mount Anthony Nordic skiing had only raced once all season prior to Wednesday.
The lack of snow this winter has forced the cancellation of every other race the Patriots were scheduled to compete in. When Monday's storm dumped about a foot of snow on Prospect Mountain ahead of Wednesday's classical race, MAU Nordic coach Rob Short said his team were ecstatic.
"They were happy they could use their good skis finally. Most of them have been skiing on their second-hand skis for most of the season and haven't been able to feel how fast they can actually be."
So how fast can MAU be? Based on Wednesday's results, very.
MAU swept the meet with both the boys and girls team registering scores of 10 — the lowest score possible.
Peter McKenna was the first Patriot to cross the finish line with his time of 16 minutes 55.2 seconds. Only Luke Rizio (15:57.6) had a better time. Rizio skis as an independent for Twin Valley, but trains with MAU. Short praised Rizio for his work ethic and making those around him better.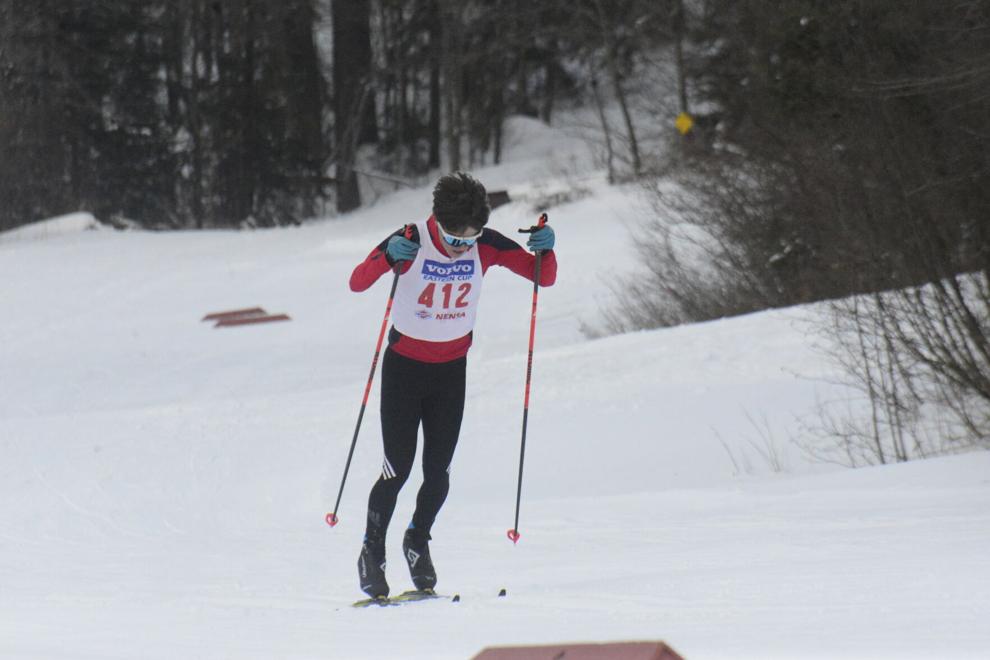 "He's definitely an integral part of the success for our boys. He is one of us, but he has to ski as an independent."
Rounding out the top five were a trio of Patriots: Silas Rella-Neill (17:03.6), Riley Thurber (17:15.3) and Finn Payne (17:28.5).
Short expects those four Patriots to jockey for the top spot amongst themselves all season long.
"We're racing against each other. It's not personal, it's for the whole group to just get better."
Rounding out the top 10 on the boys side were: Rutland's Brady Geisler (17:41.6), Brattleboro's Tenzin Mathes (18:18.1), MAU's Collin Bevin (19:04.7), MAU's David Lafontaine (19:12) and Rutland's Sam Kay (20:20.9).
The girls were equally impressive, highlighted by Eden White's spectacular run.
White's time of 20:24.1 was a full minute and 25 seconds faster than second place. She was on a new pair of skis, and Short says she likes racing at Prospect.
"I think everything just aligned for her."
Fellow Patriot Sadie Korzec (21:49.5) earned second while Brattleboro's Ava Whitney (21:50.6) took third.
MAU's Roey Rella-Neill finished (22:13.1) fourth and Bratt's Katherine Normandeau (23:47.7) finished fifth.
Rounding out the top 10 were: Rutland's Erin Geisler (23:58.9), MAU's Elyse Altland (24:44), Burr and Burton's Mackenzie Morgan (24:45.2), BBA's Summer Murphy (28:08.8) and Bratt's Anna Cummings (28:39).
Short hopes Wednesday's results can get MAU in a rhythm that has been absent all season long, at no fault to the Patriots — they just haven't raced enough.
"Hopefully we can get a few races strung together where everybody's at full strength and really start seeing how everybody is competing."
Their next chance to do so comes next Wednesday at Brattleboro.