BENNINGTON — Mount Anthony's newest varsity team is already bringing people together.
The Patriots are fielding a unified basketball team for the first time in school history this spring, a sport in which players with intellectual disabilities are on the court with partners without disabilities to help facilitate the game.
There are two partners and three athletes on the court at any given time. The partners are often varsity athletes in other sports, as is the case of Josh Worthington, a member of MAU's state champion football team who also played varsity basketball for the Patriots this winter.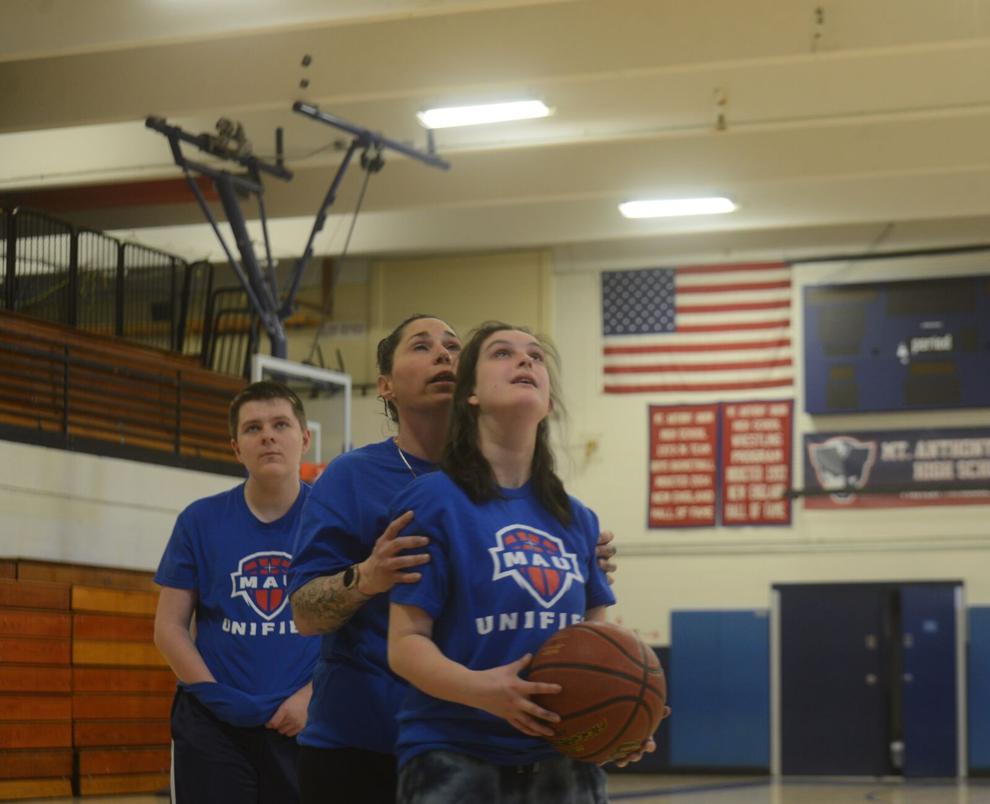 Worthington's met new friends thanks to the sport. "I'm building a lot of new connections," he said. "I'd never noticed my new teammates (before), and now I'm seeing them in school and get to ask them how their day is going. I've built friendships by playing."
Riley Thurber, also a state champion as part of the Nordic team, is another athlete volunteering his time to help his classmates.
"It's enjoyable to see a lot of people who don't normally hang out together come together and play a sport," Thurber said. "I feel like bringing a more diverse group to play a sport is good for the school community."
Worthington enjoys the spirit surrounding the game.
"I like seeing everyone smiling," he said. "It's a good atmosphere to play in, everyone's here to have fun."
Unified basketball was a Special Olympics event until 2016 when the Vermont Principals' Association (VPA) adopted it. There are a few rules added to the unified game to maximize the experience for the athletes.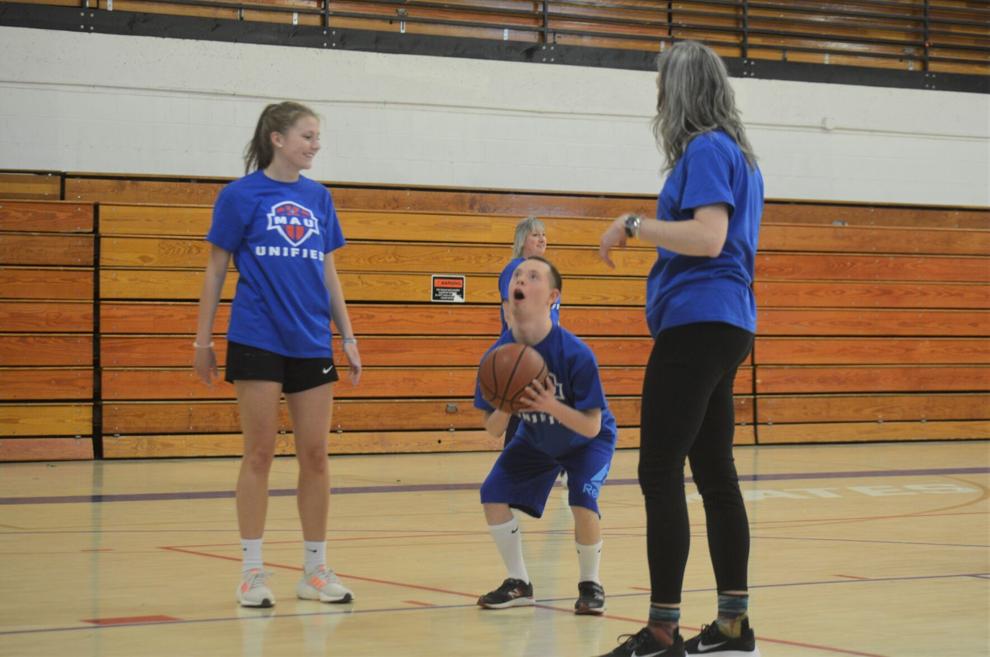 RulesPartners act as on-court coaches and facilitate the action in the game, bringing the ball up the court and passing to the athletes
Partners are not to shoot, steal the ball, or block shots from opposing athletes
Part of the intent in every game is to get every athlete plenty of playing time and scoring opportunities, but that certainly doesn't mean there isn't some very competitive and skilled play.
The team is coached by Allison Brigham, the Community Based Learning Coordinator at MAU. Brigham said she's excited for the new opportunities the team offers.
MAU kicks off its season Monday at Mill River at 3 p.m.