MANCHESTER — Burr and Burton unified basketball is going dancing. The Bulldogs claimed the South Division championship on Wednesday by defeating Mill River 46-35. The win punches BBA's ticket to the state championship game next Wednesday at the University of Vermont's Patrick Gym.
In the final seconds of the game, BBA's Jacob Fifield brought the entire crowd of over 100 off their feet.
Fifield got the ball on the right block and fired a shot that bounced off the rim and out, but the Bulldog would not be denied. He put up another and this time connected on the shot.
As the ball fell through the hoop, Fifield turned around to see the entirety of the BBA bench, as well as everyone in the stands on their feet and erupting in cheer.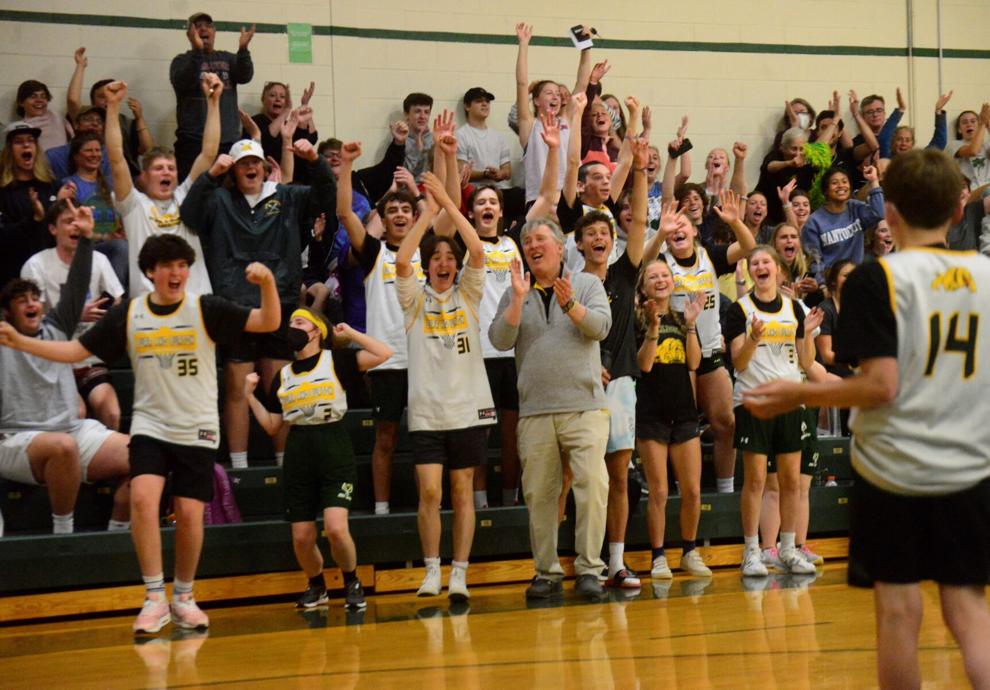 Keegin Arace had a similar moment early in the fourth. The BBA sophomore flashed his impressive range, sinking a long two-point jump shot that sent the crowd into a frenzy.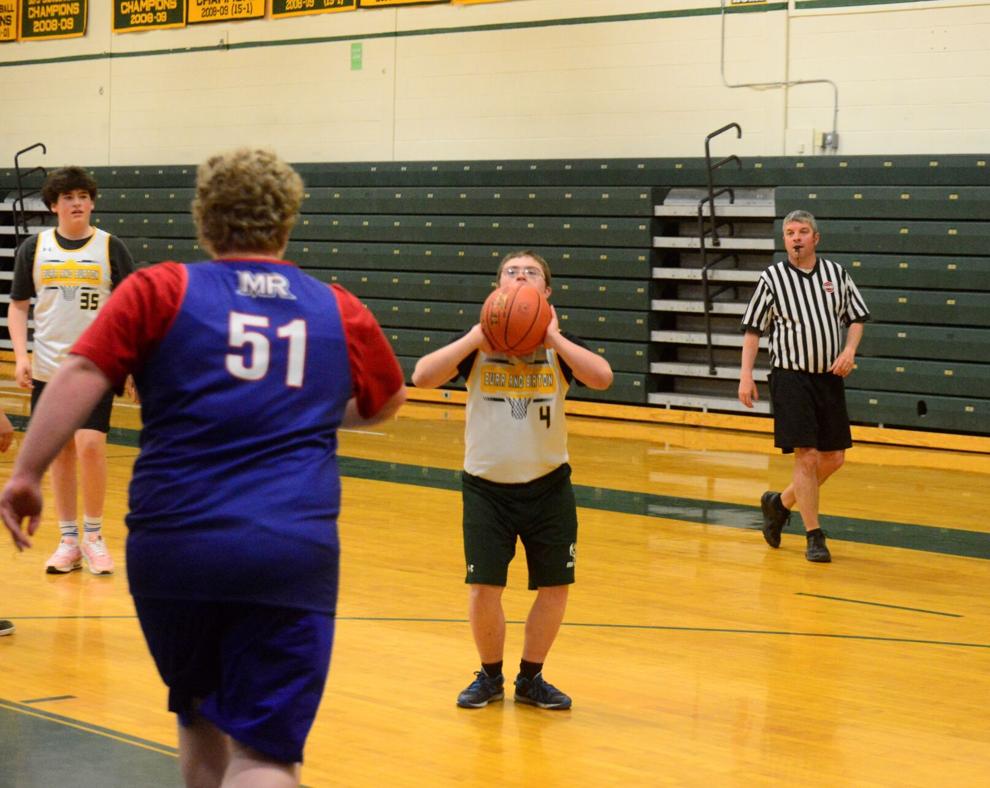 Dylan "D-Dawg" Skandera was impressive throughout the BBA win. Skandera is excited at the opportunity to play for a state championship.
"I'm so glad for our team … I push our team to work hard and be able to grow and work together," Skandera said.
While he's hopeful to win, Skandera is living in the moment.
"It doesn't matter if we bring home a trophy, I know to be thankful we made it this far here today."
Skandora had his fair share of highlight reel plays in the win. He made a jump shot while being guarded tightly near the hoop. That play even surprised him a little bit.
"I can't believe I made it inside the paint when someone was guarding me, I just stepped back and shot it and that was the greatest. I just, I didn't know I could do it, you know? And this game was pretty awesome."
Mill River had its fair share of awesome moments, too.
Susan Benini was great at handling the ball and pushing the pace. She flashed a huge smile after sinking a foul shot in the second quarter. Zach King and Avery Burney also had great games for the visitors.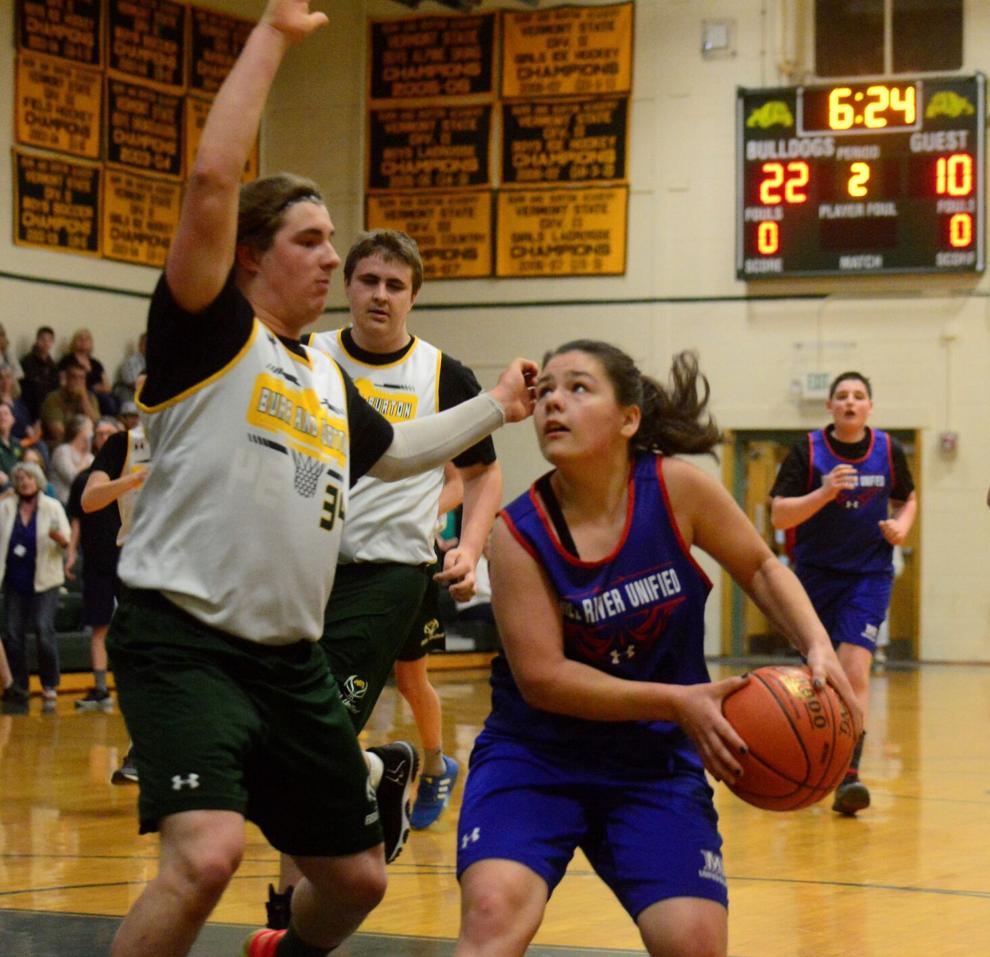 BBA will play the winner of the North Finals on Wednesday at 3 p.m. at Patrick Gym.