MANCHESTER — Burr and Burton boys tennis celebrated its senior day with a 5-2 team win over Hartford.
In No. 1 singles, Nick O'Donnell bested Hartford's Andre Damiani de Souza 6-1, 6-1. Cristo Buckley (6-0, 6-1) picked up another BBA win in No. 2 singles over the Hurricanes' Ethan Michael.
Hartford picked up a win in the tightest match of the day, No. 3 singles. Owen Parker grabbed a 10-8 tiebreaker win in the first set, before BBA's Blake Allen responded with a 7-6 win in set two with his own 8-6 tiebreaker win. That set up a super tiebreaker that lasted 24 points, ultimately going Parker's way 13-11.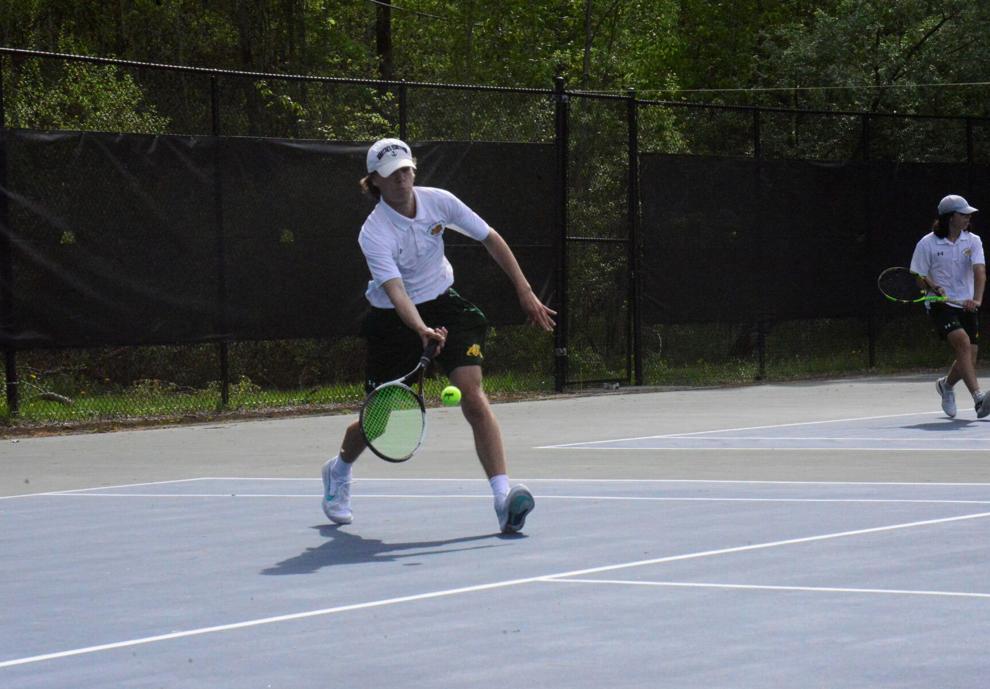 BBA bounced back with a win in No. 4 singles from Luis Vilanova (6-3, 6-2) defeating Hartford's Ezra Avery.
BBA rounded out singles play with a No. 5 win from Lucas Arrington ( 6-2 .6-1) over Hartford's Nicholas Tsouknakis.
In doubles play, BBA's No. 1's Aidan Mirchandani and Kyle Southworth suffered a 7-5, 6-4 loss to Hartford's duo of Teddy LaFountain and Sebastian Fraser.
The Bulldogs duo of Moritz Vonhof and Ian Jewett grabbed the win in No. 2 doubles (6-3, 6-2) over Rowen Irvine and Jacob Hells.
BBA improves to 7-4 on the season. The Bulldogs return to the court Friday at Rutland at 4 p.m.