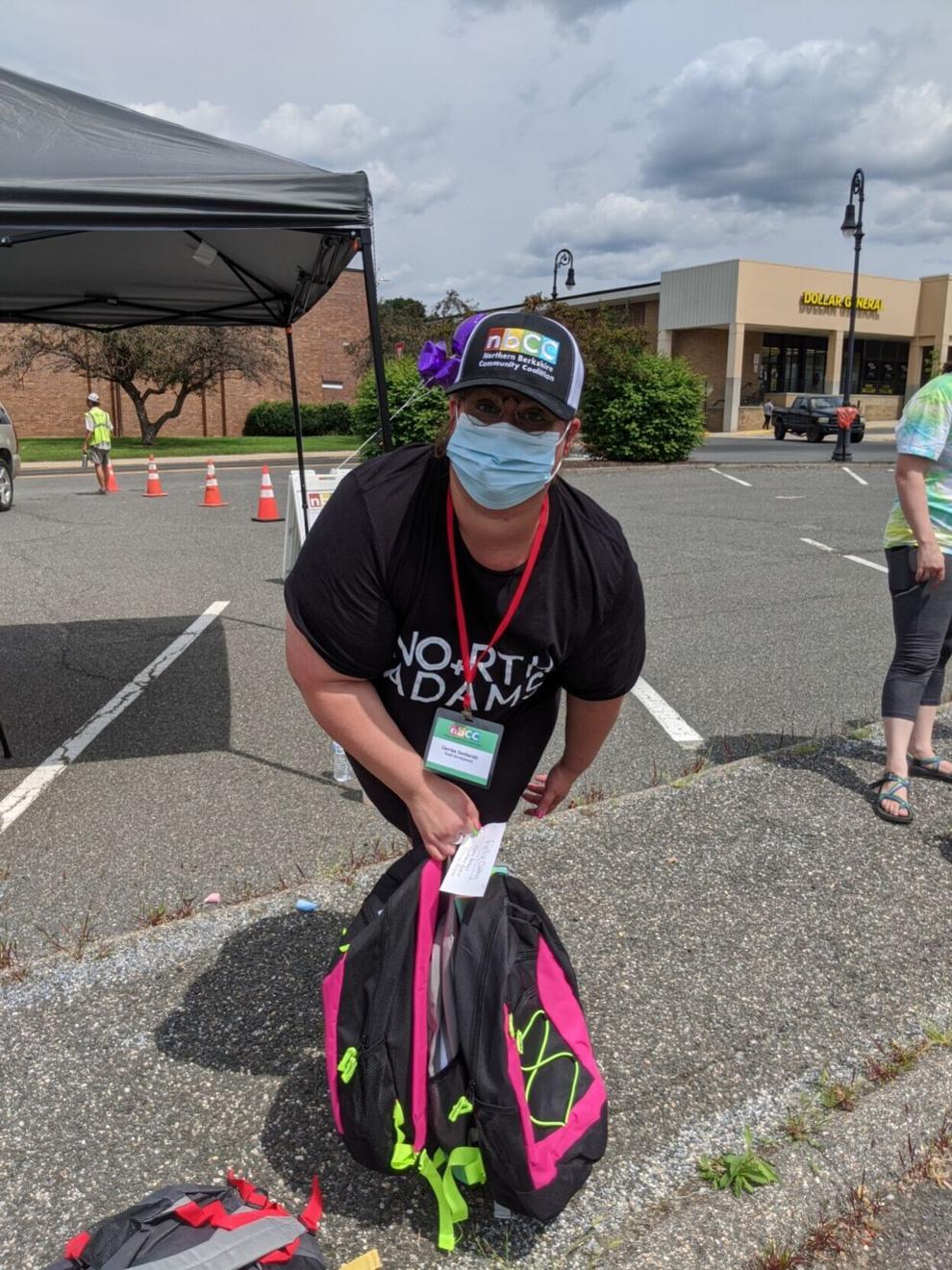 NORTH ADAMS — Jobseekers, have you thought about what you can do for your community by working with the Northern Berkshire Community Coalition?
A nonprofit organization that began when Sprague Electric Co. ended operations some 35 years ago, nbCC's expertise in convening helps organize a community voice and community efforts to strengthen the local social safety net.
You might know the agency from one of the many hats it wears, from organizing the Martin Luther King Jr. Day of Service; its bike collective; community recognition awards; National Night Out events; the annual Voices of Recovery Walk; or its annual back to school kick off with backpack give-aways.
Yes, you
What you might not know is that, today, the organization needs you.
The Eagle recently sat down with Amber Besaw, executive director, and Dana Rasso, communications coordinator, and had a conversation about nbCC's work and its hiring needs, as it scouts for multitalented and motivated associates and clinicians, who can think on their feet, to work in six key human service areas: youth development; neighborhood development; family support and education; health and wellness; substance-use prevention and recovery; and leadership development.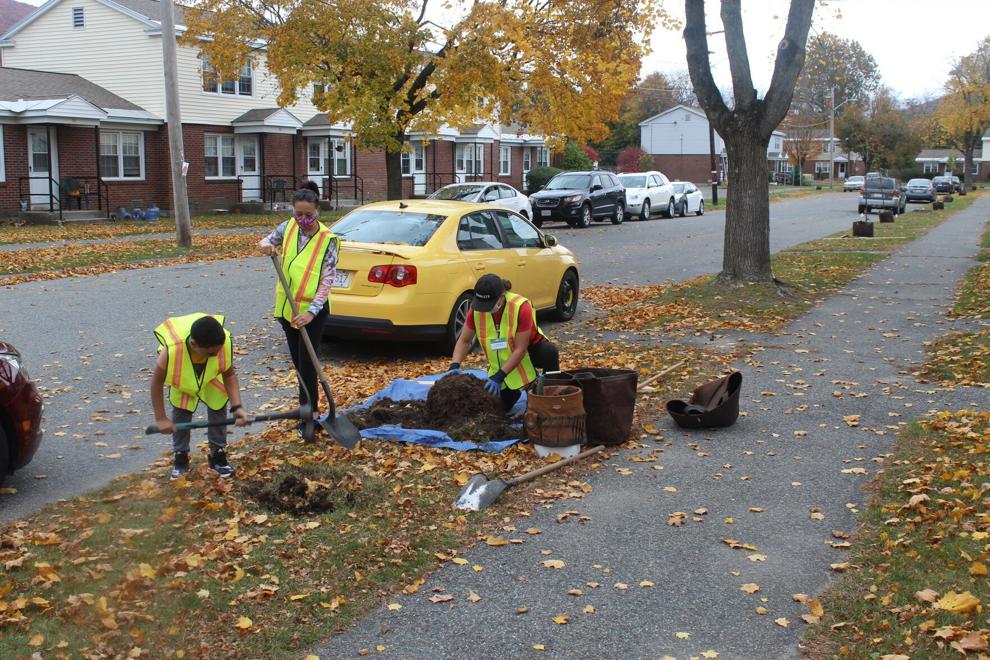 "The work that we do is extremely enriching, as staff members can attest," says Besaw. "It's meaningful work."
She and Rasso say nbCC is particularly interested in Berkshire workers who might be ready to part ways with the private sector and move into nonprofit work.
There are a number of open positions, Rasso notes, but some have yet to be listed, as the agency develops new posts better-suited for a pandemic and post-pandemic Northern Berkshire.
"That means re-examining how we're supporting our staff with salaries and benefits, and other things to make sure we remain a competitive organization to work for," says Besaw.
Cross-trained associates
The agency intends to hire associates who are cross-trained in several areas, including neighborhood development, substance use prevention and recovery.
"A lot of the framework for each program is the same. The topics might be different, but the groups and how we do the work should be parallel."
"We work very collaboratively within the organization itself," Rasso notes. "An event or program might seem solely based on family support or recovery …"
"But when we do our annual backpack event, you'll see everyone there," adds Besaw.
"We want people who are curious and willing to learn more, and work in a collaborative environment, where they might learn new things," says Rasso.
"... like hand out backpacks, hand out bikes or plant a tree," Besaw adds.
Public-facing positions
These are non-remote, public-facing positions, so candidates have to be comfortable in an office and being around people from all socio-economic levels and cultures, they say.
"Our associates have the unique skill, or can develop the unique skill, of being able to communicate in very different situations. They might have a conversation about life, being real and genuine with a community member but then also sitting in a professional setting, like a mayor's office, and have the same conversation but in a different way," says Besaw.
If this sounds intriguing to you, Rasso suggests sending a resume, "even if it's not quite what you're used to doing."
The executive director notes that cover letters should address how skills transfer from their prior roles to prospective ones with nbCC.
In addition to hiring these jacks of all trades, the agency will also be hiring specialists, such as a temporary program director for a tree initiative, a school liaison and a family resource center clinician; the clinician post, a licensed social worker or mental health counselor, is jointly advertised with and paid for by The Brien Center, which is contracted with the nbCC.
The latter roles help intercept children who might be heading toward the juvenile justice system. "We get them back on a path of success," says Besaw.
Besaw says these hires will bump the staff total to about 15.
Everyone brings something to the table
Everyone who lives in the community brings something important to the table, says Rasso. The agency and others like it are built on this philosophy, Besaw and Rasso note.
"Oftentimes the community doesn't need someone from outside the area to come in and do the work; the community itself holds the assets and skills to improve on and address the issues it faces," says Besaw.
It's a philosophy that puts humans first, they say.
The work is about human connections, and job seekers should pipe up if they're the kind of person who makes and fosters connections with others, through work, school and their personal lives.
"If you feel like you have connections, or you can make connections between people, this might be the type of place for you. We all have those connections, it's a matter of wanting to use that skill," says Rasso.
'Boots on the ground'
But, Besaw intones, the work is not focused on interactions with local and state leaders, although some elements involve that.
"While we do the organizing, we do it on multiple levels within our organization: boots on the ground, right with community members, all the way up to some of the work I do, with the mayor and state legislators. We work through all levels of community."
"I, as the executive director, have the opportunity to sit with someone who lives in our community to hear ideas and get the work done, as well as share that same information with those in our communities who make decisions on a much larger scale."
The organization's $1.1 million budget is supported primarily by state aid, occasional federal dollars, as well as some private, local fundraising and some foundation grants from time to time. It takes no municipal funding, says Besaw.
As a service provider for children, families, schools and guardians, the nbCC offers a number of programs to help strengthen the community by solidifying the lives of the individuals with whom it works. Its programs are voluntary and not mandated by the state.
Referral central
The nbCC is also a proud partner with and referrer to many other human service providers in the county, such as The Brien Center, for mental health and substance use; Berkshire Community Action Council, for fuel and other assistance; Berkshire Regional Housing Authority, for emergency housing aid; and the Northern Berkshire schools.
"We refer to hundreds of groups. We feel like we have one of the strongest networks of collaborators and partners in North Berkshire," says Besaw. "We're making sure that community members have access to the different services, or supports, or resources they need, some of which we provide."
Another primary aspect of the coalition's work is its convening and connecting of community groups, formal and otherwise.
The agency helped to jump start the work and the group that later became the Louison House, the regional shelter for people experiencing homelessness, and provides administrative support to help run the Beacon Recovery Community Center, a peer-driven program.
The agency helps birth programs, sometimes keeping them and other times handing them off to other partners. It is always growing organically based on community need, says Rasso.
If you're a part of the Northern Berkshire community, and you want to join a diverse team that delivers "compassionate accountability" daily to folks in need in the region, then reach out to the Northern Berkshire Community Coalition. Apply at jobs@nbccoalition.org or via mail to Amber Besaw at 61 Main St., Suite 218, North Adams, MA 01247. Include a cover letter, resume and three professional references.