In the United States we have Memorial Day. South Korea has their own Memorial Day on June 6. Belgium and France have Armistice Day. The United Kingdom and Canada have Remembrance Day. The Dutch have Dodenherdenking. The Israelis have Yom HaZikaron. The Australians and New Zealanders have Anzac Day. And the list goes on.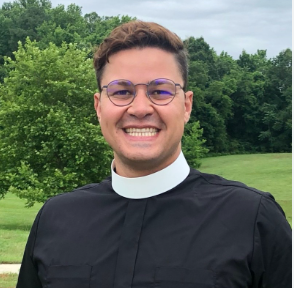 My point is that each country finds at least one time during the year to honor those who have died in service to their country. They honor and remember those who have died to protect them from harm. While wars and battles might be a political thing, to remember those who have died isn't. It's an emotional and spiritual one.
Any psychologist worth their salt will agree that grieving is both a universal experience — something we have or will go through — and yet is also a profoundly individual experience.
Faith traditions for as long as they have existed have tried to give us comfort and solace in our grief. For Christians we believe this life is merely a stage in the cosmic experience and that there is something after now. For other traditions there are transcendences, cycles and rebirths.
The truth is no one can ever truly know what happens next. Even Jesus Christ in his glorious wisdom told the high priests of his own day and age that to focus so meticulously on what happens after is to miss God's point and call on our lives. His powerful wisdom to those incredulous skeptics was instead, "He isn't the God of the dead but of the living. To him [all those who have died] are all alive."
Cultures around the world create altars of pictures for their ancestors—ways to remind themselves that once someone has passed on from this physical form, their value and their contributions still abound. Though they have died, they too still live.
From a spiritual perspective, remembering and honoring the dead remind us they still have a place at the proverbial table of our lives and at the table of the divine.
From a psychological perspective, remembering and honoring the dead validate for our own emotional well-being that singular life is deeply interconnected with other lives, other purposes, and a greater community.
Whether you are spiritual-but-not-religious, tied to a specific faith community, or religiously tied to secular life, we all yearn to know that we are part of something bigger and larger than ourselves, not just esoterically but tangibly—in the here and now—that we belong and have value to the larger whole. To be longingly missed is to have been deeply part of something, to have made a positive impact to lives beyond our own. That is the true immortality: to live on through others.
May this Memorial Day give you solace and hope that all those whom you remember, all those who gave their lives for something greater than themselves in service of God or country or purpose, not only matter deeply, but though they may have died, they too still live on in you.