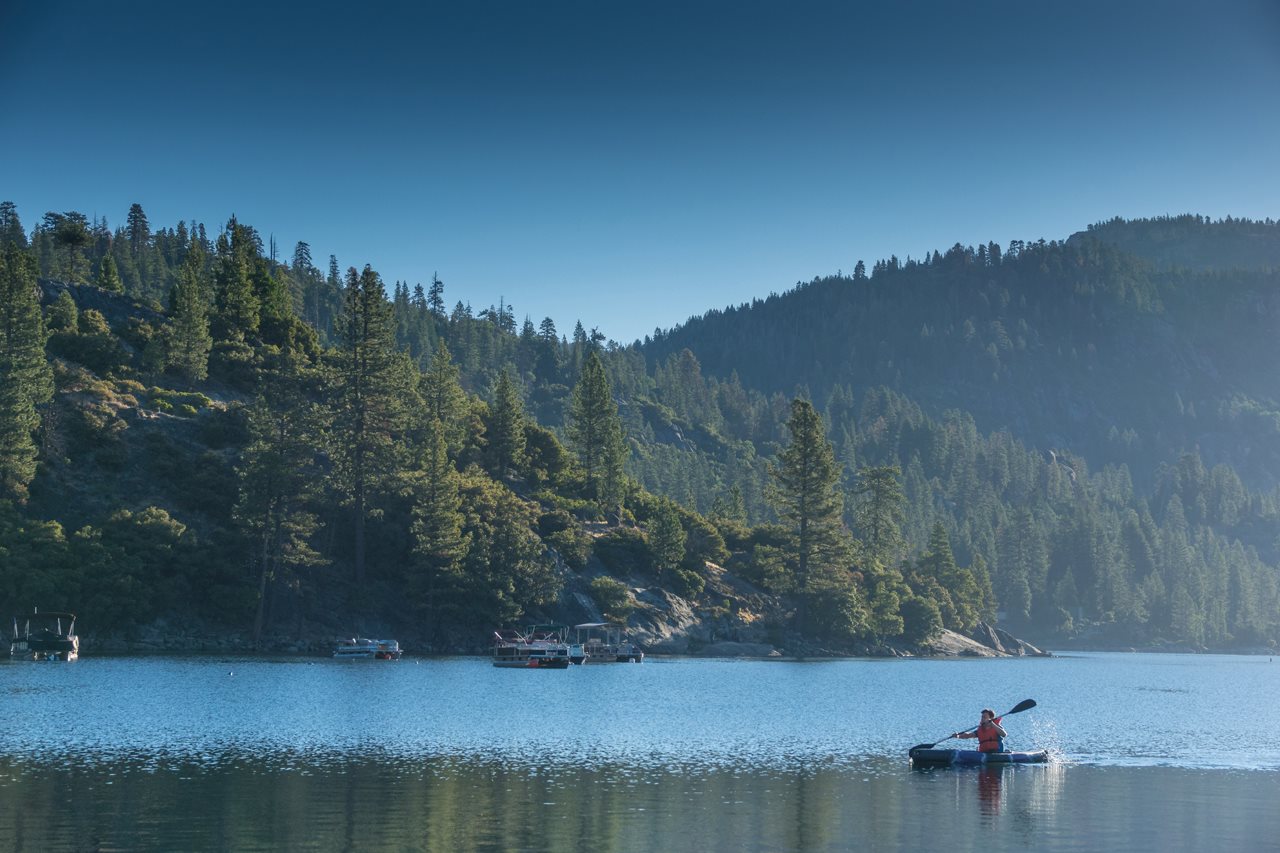 Photo courtesy Brand USA

(BPT) - When you think of California, images of sunshine and the stunning Pacific coastline are likely the first to pop in your head. Between the beaches and nearby mountains and lakes, there's much to see. The state has even more to offer, especially in Tuolumne County, where you can have a memorable winter vacation for the whole family.
Tuolumne County offers wide-open spaces, small crowds and plenty of activities to entertain the whole family. It's close to other California destinations like San Francisco and the larger Bay Area. It's also a hot spot for eco-friendly tourism and adventure.
"Tuolumne County has much to offer, and the local community is doing its part to make sure it's around for generations to come," said Lisa Mayo, president and CEO of Visit Tuolumne County. "Visitors can enjoy the county's nature and experience California's rich history."
Below are some highlights of the county's experiences and adventures.
Visit breathtaking nature spots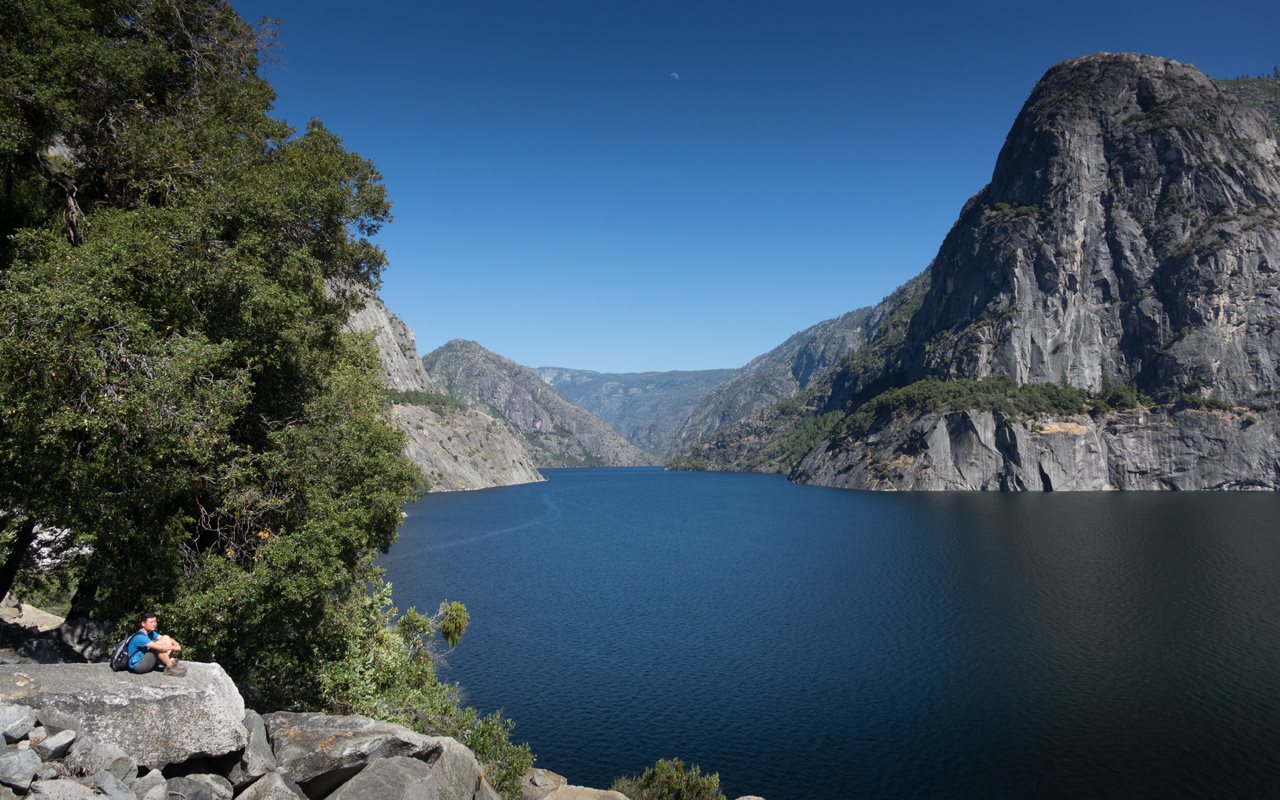 Photo courtesy Arnaud Muller

Tuolumne County is an ideal destination for folks who enjoy the outdoors. More than half of Yosemite National Park resides in Tuolumne County, and it's the least crowded half too. If you want Instagram-worthy photos of your vacation, explore Hetch Hetchy Reservoir, a Yosemite hidden gem. Due to its low elevation, the area offers one of the longest hiking seasons in the park. Take a short hike to Tuolumne Grove and walk among the giant sequoias. During the winter, you can experience the majesty of these 3,000-year-old giants and try out some snowshoeing.
But Tuolumne County is much more than Yosemite. Take a road trip up Highway 108 and experience the beauty of the High Sierra. From trails, lakes, rivers and streams, you have plenty of incredible views to choose from. There are endless opportunities for outdoor recreation, including camping, hiking, biking, boating and rafting, fishing, horseback riding and winter sports.
Speaking of winter sports, you can visit Dodge Ridge Mountain Resort, the closest snow location to the Bay Area and Central Valley. Your family and friends can enjoy an easy drive to go snowboarding, skiing and other winter activities in the High Sierra.
Learn about California's rich history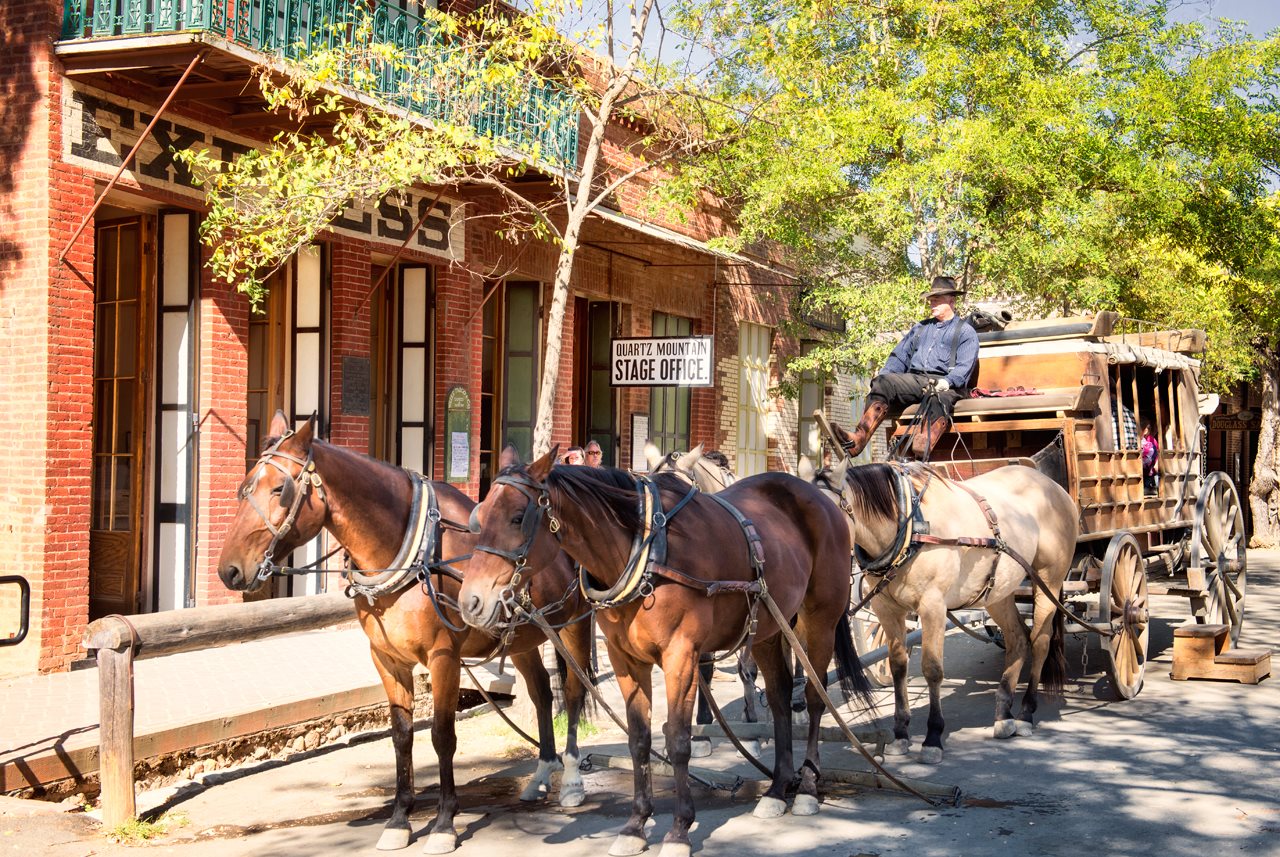 Photo courtesy Menka Belgal

If you have elementary school students, they've likely heard or studied the California Gold Rush. Take a winter vacation and bring history to life by visiting Columbia State Historic Park, California's best-preserved, living gold rush town. The park features the single largest collection of existing gold rush-era structures in the state. Take the kids to pan for gold, ride a stagecoach and take in a live performance at the historic Fallon House Theatre.
If you have any movie buffs in the family, make sure to visit Railtown 1897 State Historic Park. The park is home to one of the few roundhouses left in the U.S. Its locomotives have been featured in several movies such as High Noon, Back to the Future III and Petticoat Junction.
There are plenty of activities just for adults as well in Gold Country. For example, Hurst Ranch offers a unique wine tasting experience in the railroad station featured in the film Unforgiven. You can stop and take a drink at The Iron Door Saloon, California's oldest continuously operating saloon. If you want to mix your alcohol with nature, visit Indigeny Reserve and taste local cider and spirits at its 160-acre nature retreat with hiking trails, picnic areas and park-like settings.
Take part in eco-conscious tourism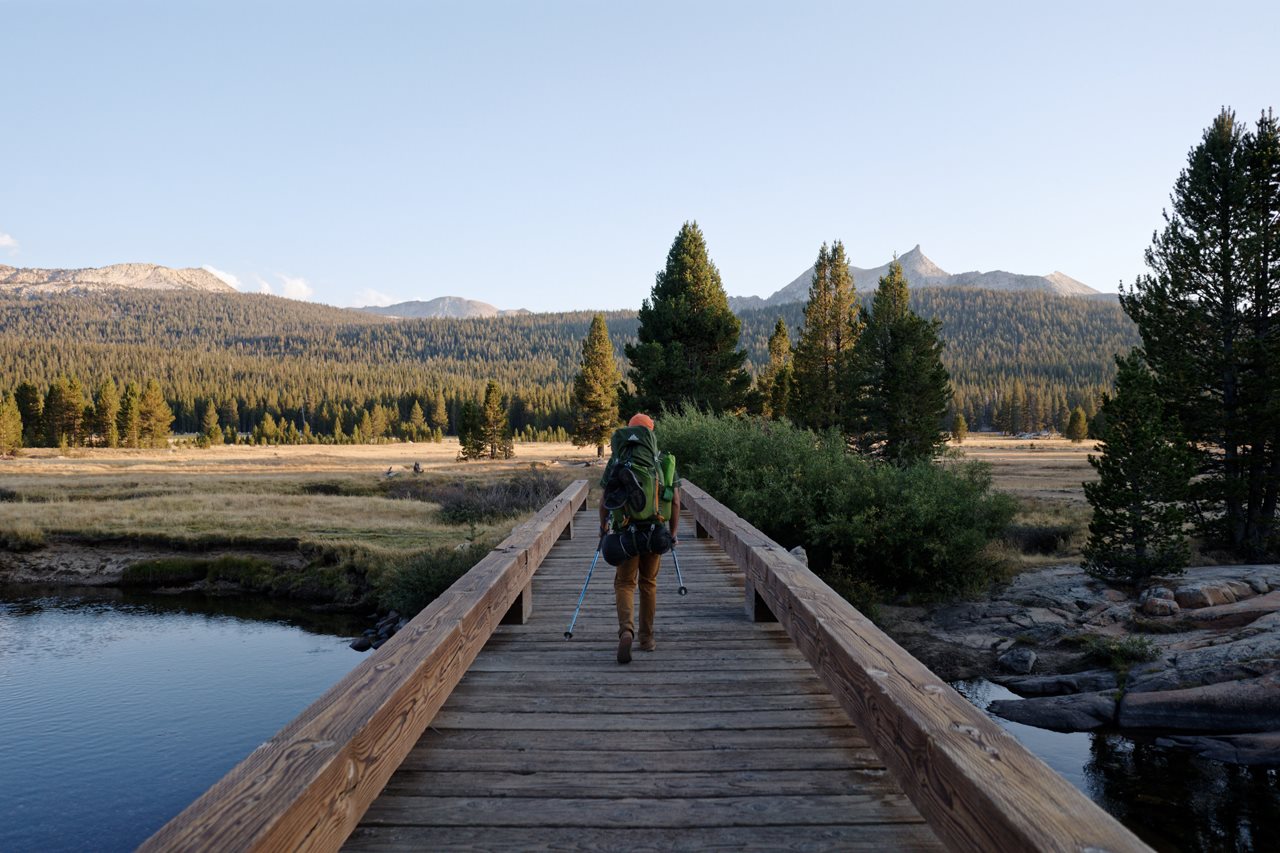 Photo courtesy Visit Tuolumne County

Often, tourism can lead to littering, pollution and other negative ecological impacts. Many of the local businesses in Tuolumne County are committed to creating a greener community and encouraging sustainable tourism.
Echo Adventure Cooperative, a worker-owned tour guide outfitter, offers several eco-friendly trips that include fly fishing, guided day hikes, backpacking trips, snowshoeing and sightseeing. The cooperative has forged and maintained stewardship efforts with the local Tuolumne community, donates to several conservation groups and puts in tremendous effort to maintain high environmental standards.
If you're looking for a sustainable accommodations, reserve a room at the Rush Creek Lodge. Situated just outside Yosemite National Park, the lodge hires local staff, landscapes with native plants and supports organic farms and artisans.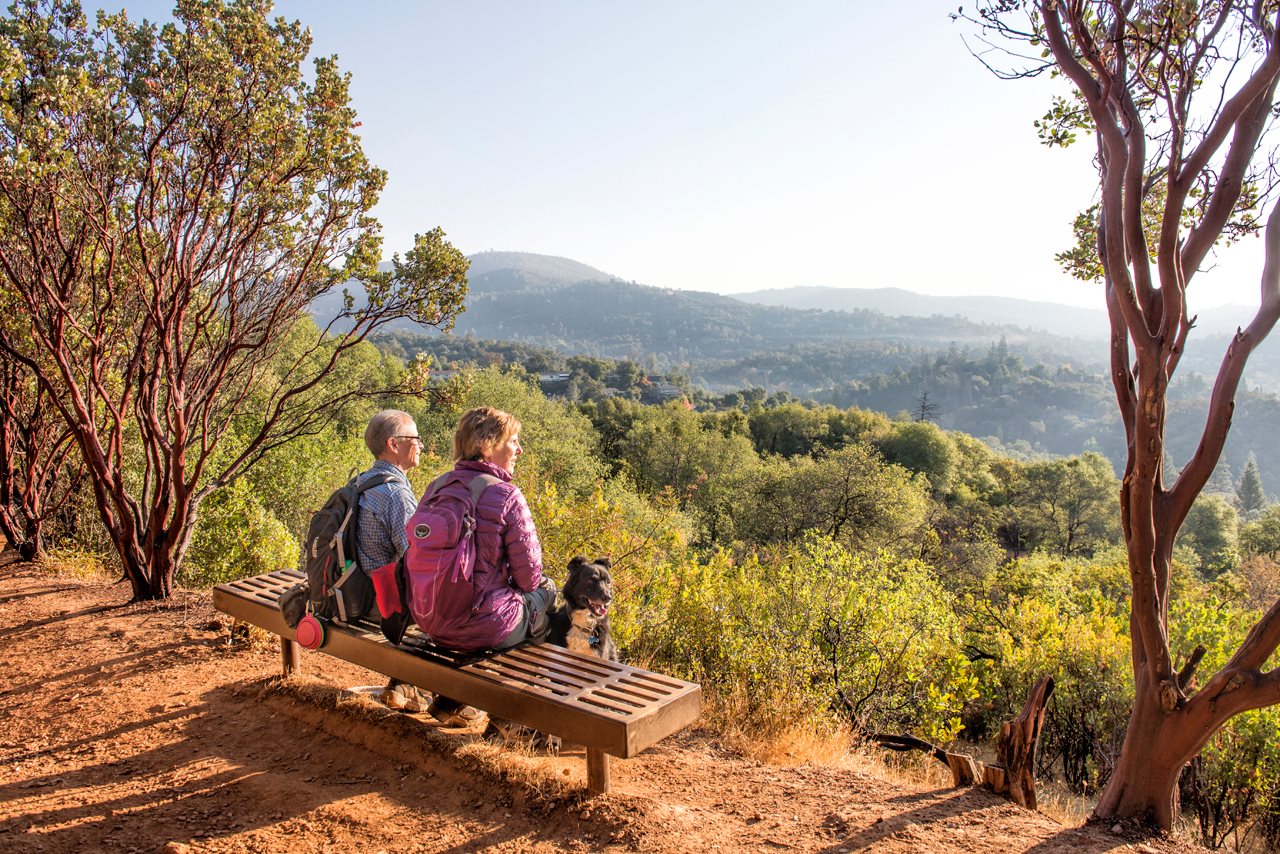 Photo courtesy Menka Belgal

Remember to do your part during your visit. While camping and hiking in Yosemite and other state and national forests, pick up after yourself and others. Leave no trace and stay on the trails to protect the environment for future generations.
Tuolumne County isn't just a winter getaway. It is a year-round destination with something to offer every season. Enjoy hiking and boating in the summer, festivals and leaves changing color in the fall, skiing and snowshoeing in the winter and wildflowers and waterfalls in the spring. To learn more, go to VisitTuolumne.com.