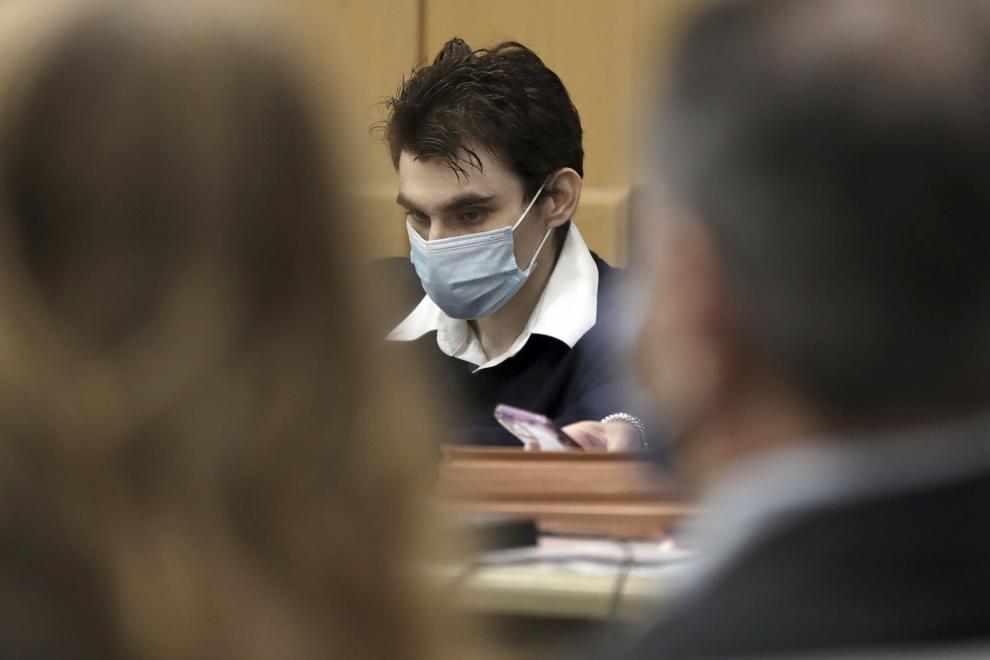 Tags
As featured on
FORT LAUDERDALE, Fla. — The former student who was accused of shooting and killing 17 people at his high school in Parkland, Florida, in 2018 plans to plead guilty to 17 counts of premeditated murder and 17 counts of attempted murder, one of his lawyers said Friday.
The rampage at Marjory Stoneman Douglas High School on Feb. 14, 2018, killed 14 students and three faculty members, one of the deadliest shootings in American history. Seventeen other people were wounded.
The former student, Nikolas Cruz, who was 19 at the time and had a history of mental health and behavior problems, used a semi-automatic rifle that he had legally bought to carry out the assault, according to police.
"It is our intent to enter a change of plea as to both cases to all charges," David Wheeler, one of Cruz's lawyers, said in court on Friday.
Cruz, now 23, appeared in court shortly after and pleaded guilty to battery and other charges in a separate case related to a fight with a sheriff's deputy in jail.
Judge Elizabeth Scherer said she would schedule a hearing for Wednesday at 9 a.m. for Cruz to change his plea in the Parkland shooting case.
The next step would be a penalty phase before a jury in which Cruz's lawyers would attempt to avoid a death sentence and argue instead for life in prison. Prosecutors have vowed to pursue the death penalty and said there have been no plea negotiations in the case.
Cruz appeared in court on Friday wearing a mask, large glasses and a dark sweater over a white collared shirt. He told the judge he was feeling nervous but that he was thinking clearly and understood the proceedings. When Scherer asked Cruz if he had any mental issues, he said he had been told in the past that he suffered from anxiety and depression, but that he felt ready to proceed with Friday's hearing.
"I don't believe I have any issues," he said. He said he had not taken any medication in the past year.
The announcement of planned guilty pleas follows years of witness interviews and other preparations for an emotionally grueling trial that had been expected to last months.
Before the shooting, Cruz recorded three videos on his cellphone that indicated that he, like many youthful perpetrators of mass shootings, wanted his name to be remembered.
"When you see me on the news, you'll all know who I am," he said on one video. "You're all going to die."
The shooting led thousands of students who had grown up in an era of school shooting drills and lockdowns to walk out of their classrooms and march for tougher gun control laws and an end to gun violence. Some of the marches were led by teenagers who had survived the Parkland shooting and who quickly emerged as leaders of a younger generation of activists.
(BEGIN OPTIONAL TRIM.)
Members of March for Our Lives, an organization founded by some survivors of the shooting, said they were "appalled and disgusted" that lawmakers had not done more to reduce gun violence in the wake of the tragedy.
"A single guilty plea does not bring closure as long as it is still possible for another person anywhere in this country to be murdered by a gun at school, in a place of worship, or in their very own home," the group said in a statement.
(END OPTIONAL TRIM.)
Sitting in the back of the courtroom on Friday were Mitchell and Annika Dworet, the parents of Nicholas Dworet, 17, who was killed in the shooting, and Alex Dworet, whose head was grazed by a bullet.
"We're doing the best we can," Mitchell Dworet said after the hearing. "It's been a different kind of life for us now. We're trying to heal as best we can."
Both said they wanted Cruz to be executed.
"I'd like to see this young man suffer," Dworet said. "He knew what he was doing. He took my son's life and he tried to murder my other son. I'd like to see him on death row."
Less than a month after the shooting, Michael J. Satz, who was then the Broward County state attorney, said he would seek the death penalty. He cited seven aggravating factors that he said could make Cruz eligible for execution under Florida law, including that Cruz "knowingly created a great risk of death to many persons" and that the crime was "especially heinous, atrocious or cruel."
Following the guilty plea, a jury will determine whether the prosecution has proved those points and, if so, weigh them against mitigating factors offered by the defense, which could include details of Cruz's mental health history and his level of remorse. The defense will also have to decide whether Cruz should testify in front of the jury.
Sarah Anne Mourer, a lawyer in Miami Shores who has worked on a variety of death penalty cases, said pleading guilty before a trial allowed Cruz's lawyers to make a consistent argument to jurors, rather than trying to prove his innocence at trial and making a much different case during the penalty phase. Mourer said the proceeding would probably include testimony from behavioral experts, the families of the victims and, perhaps, relatives of Cruz's or other people who knew him.
"What a jury cares about, and what will move them toward feeling that this guy is a human being and they don't want to kill him," Mourer said, is a demonstration of a "kernel of humanity" that jurors could weigh against the magnitude of his crimes.
The judge will then make a final decision after the jury makes its recommendation.
The separate case involving the fight with the sheriff's deputy dates back to November 2018, when Cruz assaulted the officer and grabbed his electroshock weapon while being held in a Fort Lauderdale jail.
(BEGIN OPTIONAL TRIM.)
After Sgt. Raymond Beltran told Cruz to "not drag his sandals on the ground," according to an affidavit, Cruz made an obscene gesture and "rushed" him and "struck him in the face." The two men ended up on the ground, the affidavit said. Video shows that Cruz was on top of Beltran at one point, punching him in the head several times, according to the affidavit.
Beltran sat in the courtroom on Friday as Cruz pleaded guilty to the charges and agreed to prosecutors' account of how the incident transpired.
(END OPTIONAL TRIM.)
Cruz had been scheduled to face trial on those charges next week, but the jury selection in that case was rocky, a sign of how difficult it would be to try Cruz in a region still traumatized by the Parkland attack.
Several prospective jurors cried after seeing Cruz for the first time earlier this month, and Cruz himself began to sob in front of the jurors. His attorneys tried to give him colored pencils in what they said was an effort to calm him down, but the judge ordered that they be taken away after prosecutors accused his attorneys of using the pencils as props to make him appear mentally unstable.
(STORY CAN END HERE. OPTIONAL MATERIAL FOLLOWS.)
Long before the shooting at the school, Cruz's behavior had provoked concern from school officials. In 2016, Cruz told another student that he had a gun at home and was thinking of using it, prompting two guidance counselors and a sheriff's deputy at the high school to conclude that he should be forcibly committed for psychiatric evaluation, according to mental health records that were obtained by The New York Times.
But Cruz appears never to have been institutionalized despite making threats to himself and others, cutting his arms with a pencil sharpener and claiming he had drunk gasoline in a possible attempt to kill himself, all in a five-day period in September 2016.
The revelation that school officials considered trying to commit Cruz in 2016 appeared to be another in a string of missed opportunities to deal with the troubled young man.
Local sheriff's deputies were repeatedly called to Cruz's residences but never found reason enough to arrest him. The FBI did not investigate tips about Cruz's apparent interest in school shootings, even after a woman called to say he had weapons and was "going to explode."
The Broward County Sheriff's Office later came under intense criticism after video showed one of its deputies, Scot Peterson, standing outside of the school for nearly an hour as the rampage continued. He is awaiting trial on charges of felony neglect of a child. Three other deputies were fired over their response to the shooting, and Gov. Ron DeSantis made good on a campaign promise by replacing the sheriff after taking office in 2019.
This article originally appeared in The New York Times.