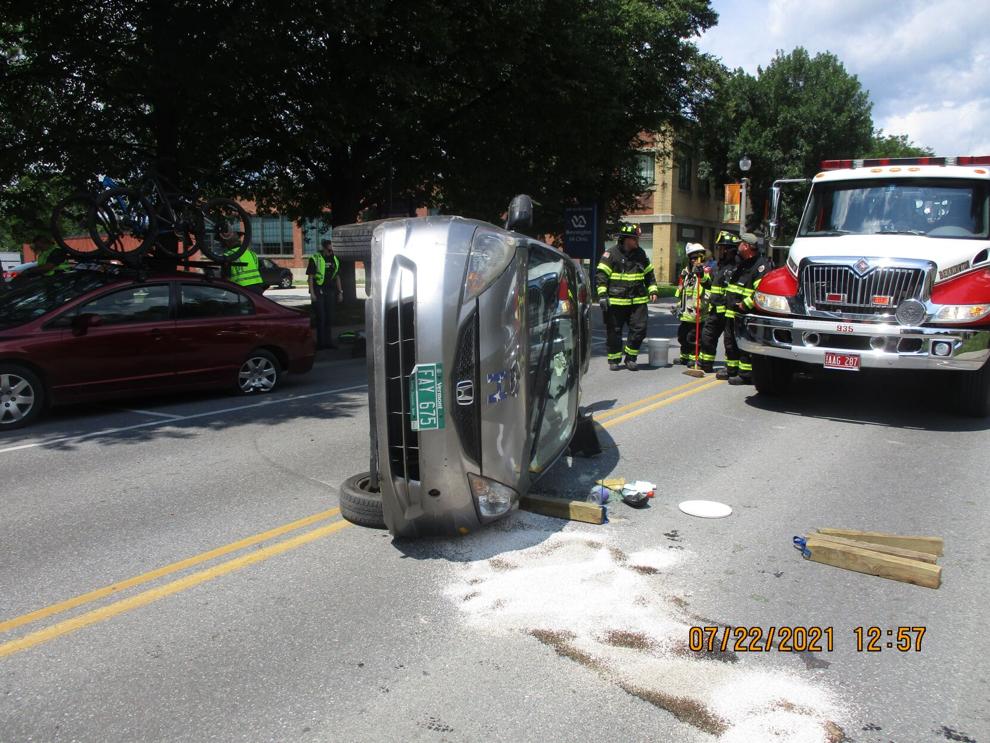 BENNINGTON — Police are investigating a one-vehicle rollover crash along North Street on Thursday that they said injured the driver.
Around 1 p.m. Thursday, according to the Bennington Police Department, a 2010 Honda Fit was heading south on North Street when it struck an unoccupied vehicle parked on the west side of the street. The impact caused the car, being driven by Barbara Roan, 77, of Pownal, to fall to its side in the middle of the street, blocking the northbound and southbound lanes.
Roan, who suffered injuries that weren't life-threatening, had gotten out of the car before emergency personnel arrived on scene, Bennignton Police said in a statement. She was tended to by pedestrians before being taken to Southwestern Vermont Medical Center by the Bennington Rescue Squad.
Roan's car and the parked vehicle it struck in front of the Bank of Bennington, a 2009 Honda Civic, were towed from the scene. The owner of the other car was identified as Jonathan LinkLogan, 44, of Syracuse, N.Y. Police said he arrived on scene after the crash.
North Street was closed for about an hour while the crash was being investigated. First responders included the Bennington Fire Department.
Bennington Police continue to look into the incident and are asking anyone with information to contact Officer Robert Murawski at 802-442-1030 or go to the department website, Benningtonpolice.com.