Editor's note: This is the first in a two-part series that examines the impact on criminal defendants, victims, their advocates and the criminal justice system itself of the ongoing hold on state jury trials because of the pandemic.
BENNINGTON — Around early August, as Josh Boyer approached his 28th month in jail, he became sick with COVID-19. He contracted the coronavirus from a group of out-of-state prisoners who'd recently been moved to his detention facility in Rutland.
Boyer, 34, who has a pre-existing respiratory condition, reported developing symptoms of the virus. "I have asthma, and could have died," he wrote to the Banner in November. He was self-isolated in jail as he continued to wait for a new trial on child sexual assault charges in Bennington County.
Boyer is among 289 defendants being held in correctional facilities around Vermont while facing state charges, according to Vermont Department of Corrections data as of Dec. 16.
Some of these "pretrial inmates" are working to settle their cases with the state. But others have been in limbo since March — when the Vermont Supreme Court suspended jury trials to maintain social distancing during the pandemic.
The DOC data, obtained by the Banner through a public records request, shows that the majority of pretrial inmates were detained this year. Some 20 percent, however, were booked sometime between 2010 and 2018.
This is equivalent to 37 men and women who have been locked up for at least 750 days while waiting for their cases to be resolved. They include inmates waiting to be retried after their original convictions and sentences were overturned, as well as those whose first trial ended in either a deadlocked jury or a mistrial. They are people considered innocent until they can be proven guilty.
The longer trials are on hold, the more frustrated some jailed defendants are getting. Besides feeling anxious about the outcome of their case, these inmates also are stressed out about possibly getting the coronavirus or needing to quarantine in jail if they decide to personally appear in court, said Fred Bragdon, supervising attorney at Bennington County's Office of the Defender General.
While in pretrial detention, some have apparently lost parents, homes and jobs, and miss their children. "People who are accused of crimes are people too," Bragdon said.
The jury trial freeze is also contributing to the court backlog, which means longer wait times to resolve criminal cases.
The Vermont Judiciary has said counties can restart jury trials after Jan. 1, 2021, with permission from state court officials. But because the actual restart dates remain elusive — court officials have already changed the target date four times — defendants who won't settle for anything but a trial are trying to come up with ways to get out of this limbo.
ASSERTING RIGHT TO SPEEDY TRIAL
Boyer has been held without bail at the Marble Valley Regional Correctional Facility since April 2018 on three felony charges. As of mid-December, he was the No. 21 longest-detained pretrial inmate in Vermont. (At the top of the list was James Menize, booked in March of 2010 on child sexual assault charges out of Lamoille County, and whose conviction and sentence in 2011 were overturned in 2018.)
Boyer is accused of repeatedly sexually assaulting a teenage girl at a Bennington home sometime between 2017 and 2018. In one incident, he allegedly strangled the girl when she threatened to tell on him.
He went on trial in November 2019, but it ended in a mistrial because of juror misconduct. The state wants to retry him — and Boyer cannot wait.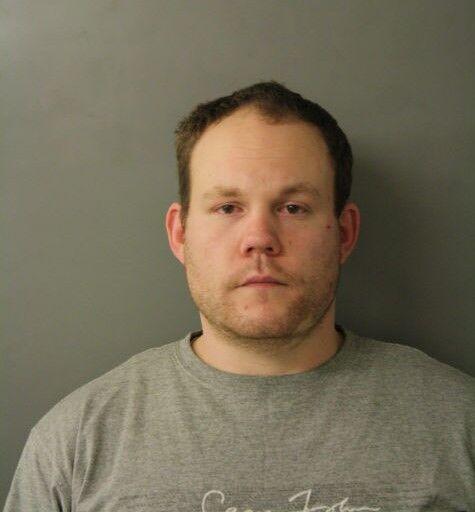 About two weeks after being struck with COVID-19, Boyer asked the Bennington County Superior Court to dismiss his case if he can't immediately be granted his constitutional right to a speedy trial. His lawyer's arguments included the nearly three years Boyer has been detained and his becoming infected with a potentially deadly virus while in jail.
"At what point is it a speedy trial violation that we are not able to have jury trials in Bennington County, specifically in Mr. Boyer's case?" public defender Kate Lamson said during a November hearing.
"The same government that is holding Mr. Boyer without bail must also be held to account for the untenable delay in scheduling his jury trial," she wrote in a related court document.
CHALLENGING EMERGENCY DECLARATIONS
Boyer also asked the Superior Court to invalidate the Vermont Supreme Court's administrative orders issued during the pandemic. Administrative orders 48 and 49 declared a judicial emergency and changed court procedures, including suspending jury trials.
Lamson told the court that the administrative orders, first issued in March, have overridden people's constitutional rights. Besides violating defendants' right to a speedy trial, she said the orders also violate the right to due process by curtailing inmates' personal appearance in court, which in turn endangers their right to personally confront accusers.
"These administrative orders have exceeded any authority granted to any portion of the Government of Vermont," Lamson wrote in a court filing.
Vermont Defender General Matt Valerio echoed this position in an interview. He questioned whether there's a constitutional basis for the Supreme Court's administrative orders. He said there's been some deference to the court's emergency declarations because everyone's striving to adapt to the disruptions brought by the pandemic. But he doesn't expect the status quo to remain indefinitely, saying defense attorneys regularly discuss how to resolve these constitutional rights issues.
"The judiciary has a right to govern itself, but its primary job is to enforce the constitutional rights of the people who come before it," Valerio said. "The constitution doesn't stop in the middle of a pandemic; if anything else, it becomes more important."
Bennington Superior Judge Cortland Corsones declined to dismiss Boyer's case, saying in part that trial delays due to the pandemic were neither intentional nor unjustified. He also affirmed the state Supreme Court's authority to manage the judiciary, including suspending jury trials.
The judge told Boyer that he is first in line once jury trials are greenlighted in Bennington County.
The Office of Vermont Attorney General T.J. Donovan declined to comment on the jury trial suspension, saying they handle very few cases that go to trial.
SEEKING UNCONVENTIONAL VENUE
As of Dec. 16, Bennington County had 31 pretrial inmates — the county with the third largest number, alongside Windsor County. Orleans County had the most, with 57, followed by Chittenden County, which had 51.
One of Bennington's incarcerated defendants, Robert Billington, no longer wants to wait for the local courthouses to be declared ready for jury trials. Trial authorization will depend on various factors, including whether the courthouse will enable trial participants to maintain social distance and if there's enough fresh air circulating through the building.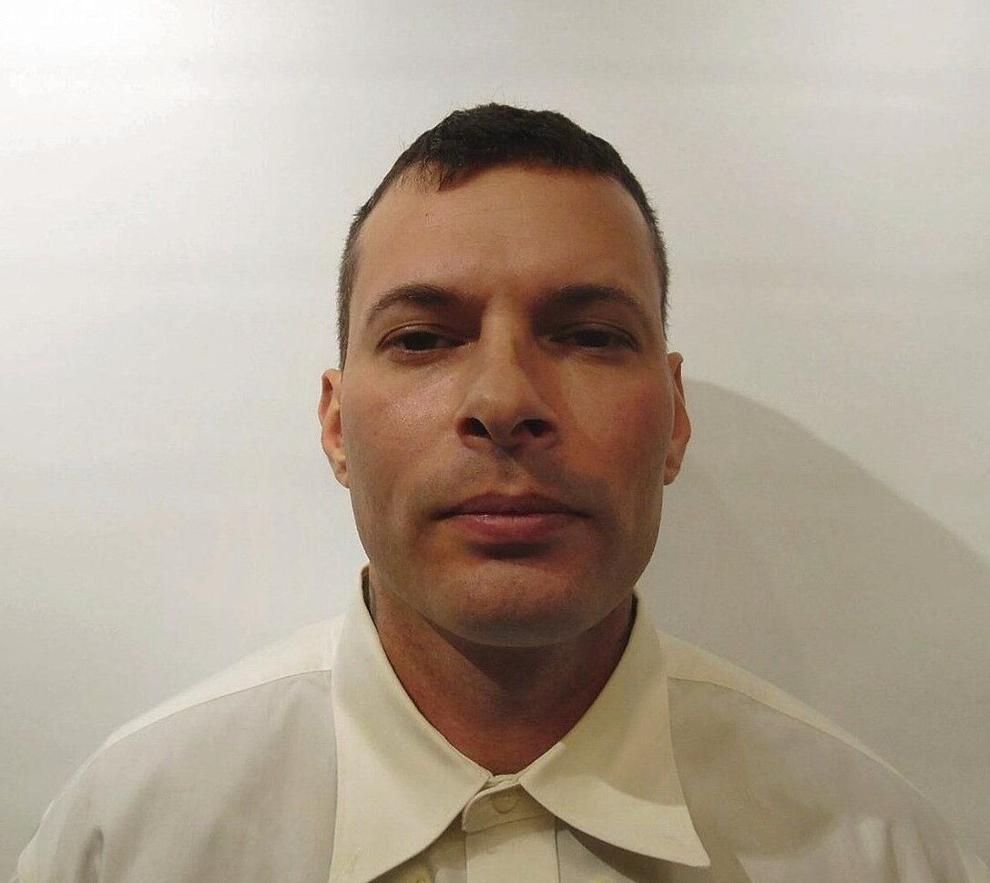 Billington told the Superior Court in December that he is willing to be tried in an "unconventional" venue, such as a school gymnasium or church. The prosecutor didn't object to the plan, so his attorneys are now preparing a list of proposed trial locations for the judiciary's approval.
Billington, 36, has been held without bail at Marble Valley since December 2018. He is facing felony charges of sexual assault as well as lewd and lascivious conduct against a local woman. He went to trial in August 2019, but the jury couldn't agree on a verdict.
He is intent on getting another trial, though it could mean sitting in jail for hundreds of days more. He knows a plea deal with the state would fast-track his being reunited with his children, but said a settlement doesn't hold much appeal to him.
"I want to go home, but I want my trial," he wrote to this reporter on Dec. 16. "I guess I hold my ground against the State and stay in jail until I do get my trial, even if it won't be until July 2021."
GROWING COURT BACKLOG
This weekend, the jury trial freeze shall officially be lifted. But how many courthouses have received the go-signal to hold jury trials? So far, none.
The earliest a jury trial could happen is February in Windham County, but court officials said it would hinge on the COVID-19 situation at that time. "We have tentatively identified early February as the next trial date, dependent on what we hope is an anticipated reduction in the number of cases, positivity rate, etc.," Chief Superior Judge Brian Grearson said in an email.
The Windham County Superior criminal court was earlier chosen to lead the restart in jury trials, but the plan was canceled because of the post-Halloween coronavirus spike. Grearson, along with State Court Administrator Patricia Gabel, will approve the courthouse by courthouse resumption of jury trials.
Grearson said they're also reviewing the jury trial restart plans from three other counties: Bennington, Windsor and Orange. At the same time, they're waiting for the results of airflow evaluations on state courthouses, which were conducted by a separate state agency.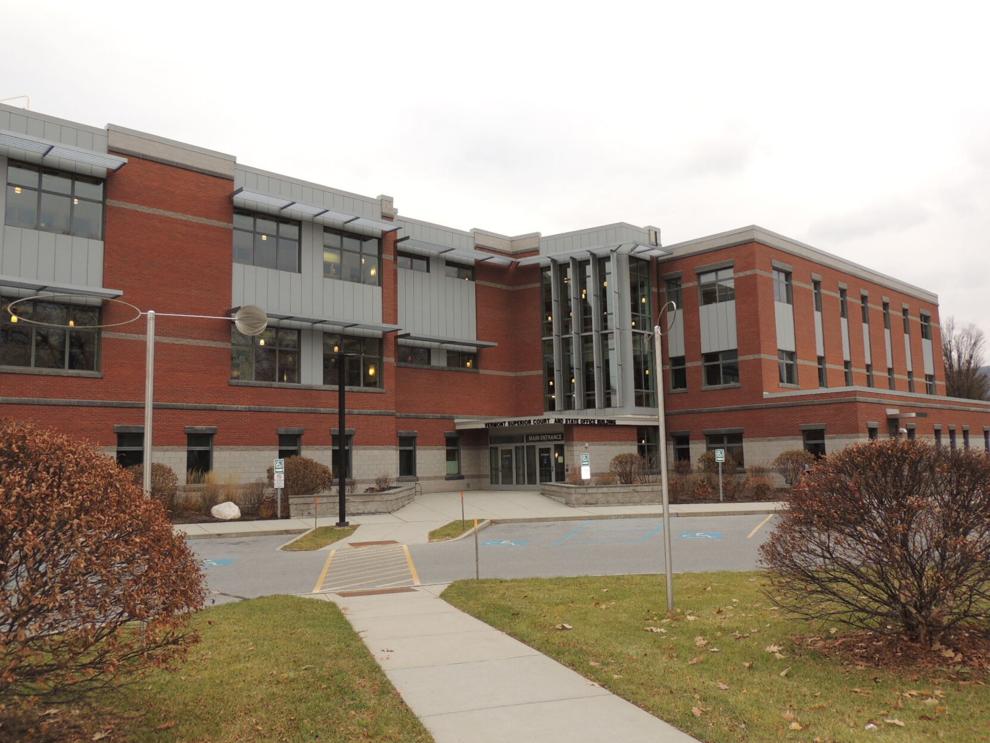 The lack of jury trials since March, Grearson said, has led to an increase in the court backlog. In recent years, since fiscal year 2016, courts have been taking in more new felony cases than they were clearing, according to the judiciary's annual statistical reports. Among misdemeanor cases, the backlog began growing in fiscal year 2015.
"It has been our experience that the prospect of an upcoming jury trial resolves many cases," Grearson said. "Without that possibility, the backlog of cases will increase."
To help unclog court dockets, he said the judiciary plans to add jury trial days in each county once trials resume. And if necessary, retired judges will be called on to work through the backlog.
Valerio, the defender general, doesn't think jury trials will start back up this winter — unless the COVID-19 vaccine becomes universally available. He believes jury trials will more likely be held once the weather warms up, when trials could be set up outdoors, as was done during the 1918 influenza pandemic. Trial participants back then wore masks and maintained social distance on top of being in a well-ventilated space.
In the meantime, Valerio is urging members of the public to follow state health advisories that would limit the spread of the coronavirus. It is by controlling the outbreak, he said, that regular court work can resume.
Until then, he said the criminal justice system should consider how pretrial inmates who have been held "for a very long time" can be released. "We can't just be holding people indefinitely," he said.
Read Part 2 of the series:
Editor's note: This is the second in a two-part series that examines the impact on criminal defendants, victims, their advocates and the crimi…