MANCHESTER — The resignation of state Rep. Marybeth Redmond left a gap in the state House of Representatives' Democratic leadership team, and state Rep. Kathleen James of Manchester has been chosen to fill it.
James, in her second term representing the Bennington-4 district, has been chosen to take up Redmond's role as Assistant Majority Leader for Communications, she announced Tuesday evening.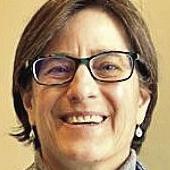 Redmond, who represents the Chittenden 8-1 district from Essex Junction, announced her resignation on Dec. 9. A cancer survivor, Redmond said she is not experiencing a recurrence, but needs to step down for the sake of her personal health and well-being.
"It has become clear that stepping away from this role that I have cherished would be the most responsible thing to do – for me, as well as for the Vermonters I have been elected to serve," Redmond said.
James said she and her fellow lawmakers respect Redmond a great deal.
"Marybeth [Redmond] led in the Legislature through experience, empathy and insight. Her departure is a real loss," James said. "I'm honored she encouraged me to run and that my fellow Democrats elected me. I'll do my best to carry on her good work."
James, a writer and editor by trade, said Redmond invited her to apply for the post when she stepped down. "It felt like an opportunity to pitch in. It's a good fit for my skill set," James said.
She also saw the role as an opportunity to "bring the perspective and concerns of southern Vermont to the speaker, the majority leader and the Democratic Caucus on a regular basis."
Communicating House Democrats' positions and priorities will be a big job in the year ahead. A number of major issues are on the to-do list: workforce development, housing, child care, broadband, pension reform, per-pupil weighting, and allocating remaining federal COVID-19 relief.
"I think every single legislator of all parties is going to need to bring their 'A' game," James said. "We're going to have to work together and make sure we've got a lot of collaboration — not just across the aisle but between rural and urban parts of our state. We've got challenges that cut across party lines and across regions."
James, the clerk of the House Education Committee, was chosen to serve on two high-profile task forces in the past year — one addressing the future of the state college system, and a panel charged with implementing new per-pupil weights for the state's PreK-12 public education funding formula. She serves as a Vermont delegate to the New England Board of Higher Education and recently joined the Vermont State University presidential search committee.
James and fellow Democrat Rep. Seth Bongartz represent the Bennington-4 district, which includes Manchester, Arlington, Sandgate and part of Sunderland.
Gov. Phil Scott will appoint successors to Redmond and two Republican House members who have also stepped down, Rep. Brian Savage of Swanton and Rep. Lynn Batchelor of Derby Line. It's customary for Vermont governors to appoint from the same party as the departing lawmaker to fill unserved terms, and Scott has pledged to honor that tradition.