BRATTLEBORO — Finding an animal that ran away is never easy, and with the cold temperatures of January it could make the search for the missing animal quite dire. But thanks to a few determined volunteers and a community-wide effort that played out on social media, this story has a happy ending.
Rudy, a 12-pound terrier/dachshund mix, was a rescue dog from San Antonio, Texas, that was being transported to Good Karma Rescue, in Essex, Vt., to be housed with a foster family. It was during a brief stop in Brattleboro that Rudy made his escape.
Scott Whitehill, of Brattleboro, got a call from his partner about a dog that went missing around Market 32 on Canal Street. Whitehill had some experience in locating missing animals in the past, but does not claim to be a professional.
"She [his partner] knows never to tell me information like that. Because this is what happens. I get emotionally, physically and financially involved," said Whitehill. "I went over there, just to see if I could kind of get a location idea. Then I began to formulate a plan to recapture this dog."
Whitehill teamed up with another local resident, Wendy LaValley, who was instrumental in helping with the eight-day search for Rudy.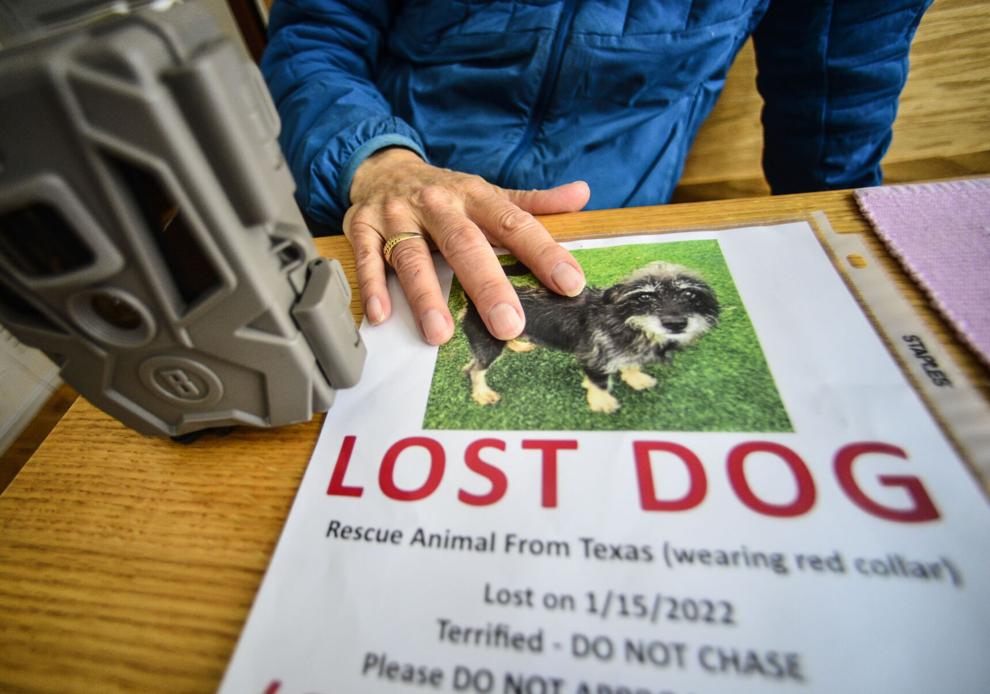 Whitehill made business cards and "Lost Dog" flyers, with Rudy's name absent to prevent people from trying to chase after him. Whitehill put his contact number and the information for Good Karma Rescue to get tips about the dog's location.
The early days of the search were not easy. Whitehill reached out to Good Karma Rescue to help with the search, but because Rudy had not made it there, there was little the organization could do. Whitehill was also contacted by Granite State Dog Recovery, in Hooksett, N.H., to make sure that he wasn't chasing down the dog.
"There's a lot of misinformation out there, as you might expect. I'm not chasing the dog. I'm just trying to understand its pattern," Whitehill said in recalling his conversation with Granite State Dog Recovery. "Obviously, Rudy didn't have a familiarity with the area, or where to go, when to go and why."
A snowstorm allowed the team to see fresh tracks, which made a big difference, but then the frigid temperatures blew in.
"There was a time after a sub-zero day that we didn't see him, there was a day that went by that there were no sightings, and we were very distraught. Everybody who was on the team was really like, we think that he might have frozen to death," said Whitehill.
Granite State Dog Recovery reassured the team that they never had a dog freeze to death that ran away.
"I would sometimes sit on the street where I know he had crossed over several times, to see if I could see a pattern, or if I could see how he might be walking, because there were reports that he was limping," Whitehill explained. "Turns out that was an affliction that he actually brought from Texas."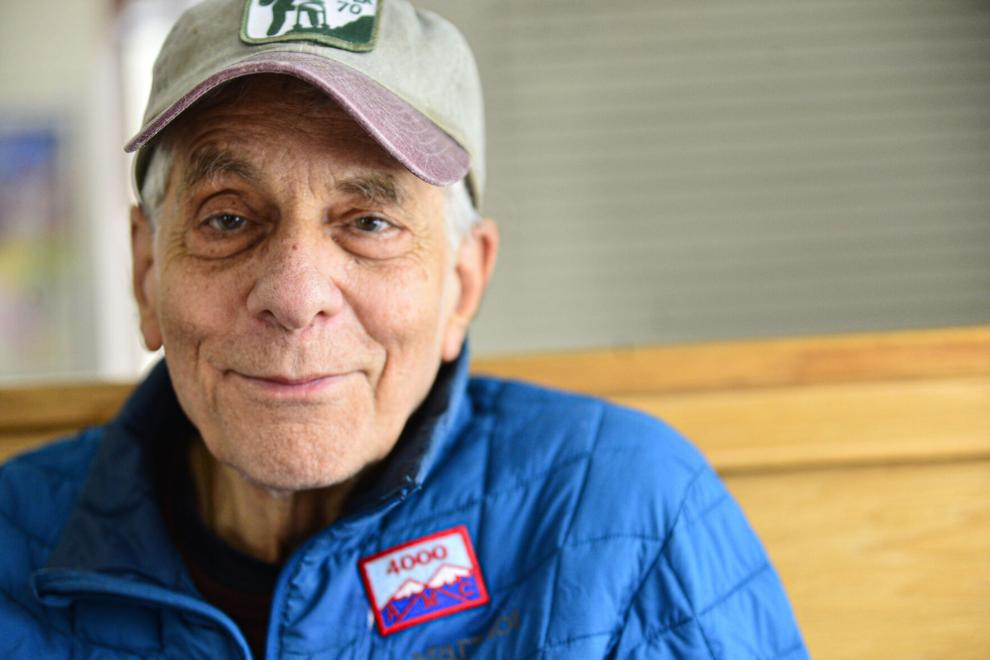 While trying to search for Rudy, the team of volunteers was also pushing a social media campaign that filled many Facebook feeds, encouraging people to call in their tips about the dog's location while not publicly posting it online for fear that people might chase after the dog.
The social media campaign paid off. It helped them map out the various locations Rudy was going. Then one day, Whitehill got a call from a homeowner around the South Main Street neighborhood about Rudy visiting their backyard several times.
"We knew now that he had a direct trail that he was going to and from different locations. I put up a feeding station and a camera at that location," said Whitehill.
Rescue dogs tend to move around a lot at night to help keep their bodies warm and for a sense of security. Now that the rescuers had a location for Rudy, it was important to keep an eye on the trap that was set up to make sure he didn't freeze to death during the night.
"On the first night there was just a bowl of food and he came by and ate for a minute, then went on to wherever he was going," Whitehill explained. "The second night we had the feeding station set up in the trap."
Then, on the evening of Jan. 23, in the trap was the sight he was waiting for — Rudy. Whitehill was beyond happy. He quickly contacted LaValley, who lived closer to the trap, to check on Rudy. She brought over a blanket and put it over the trap to keep the dog warm.
Whitehill raced to the scene as well, and they were both so filled with emotions that they collapsed in each other's arms crying, Whitehill said.
"I had spent many nights crying looking for Rudy, that's why I can't do this as a profession. I get too emotionally attached."
The next morning, they reached out to the Windham County Humane Society and volunteers came over to put a harness on the dog and walk him around. Whitehill said he was shocked that there were no signs of aggression, and that Rudy seemed very happy.
LaValley would help transport Rudy up to Good Karma Rescue in Essex to be with a foster family as he accumulates to being around people.
Whitehill said the success of this rescue wasn't just him, but the community as a whole. The calls, the leads, the sharing of social media posts all led to happy ending instead of a tragic one.
Rudy is currently up for adoption on Good Karma Rescue's website.