BENNINGTON — The second sexual abuse case against Robert J. Billington got underway Tuesday in Bennington Superior Courthouse, two years after his first trial ended in a hung jury.
In emotional testimony during the daylong trial, the key witness in the case — the alleged victim — revealed multiple inconsistencies between her open testimony, and prior sworn written and oral statements she had made to investigators.
The Billington case has been ongoing since the 2018 incident allegedly occurred. After the first trial resulted in the hung jury in 2019, prosecutors re-charged Billington, adding an aggravated sexual assault element.
That latter charge stemmed from witness statements that Billington lied about his HIV-status, and that the victim asked on several occasions but he never revealed that he was HIV-positive. Billington appealed to the Vermont Supreme Court, which rejected the argument of Bennington County State's Attorney's Office that lying about one's HIV status could be used to show probable cause in seeking aggravated sexual assault charges.
Prosecutors dropped the aggravated charge and reinstated the original sexual abuse charge this year.
The alleged victim on Tuesday disputed many of her prior statements to police but also contradicted timelines prosecutors proposed for the offenses; the Banner has a policy of not revealing victim identities in cases of this nature. During cross-examination, the victim disputed key facts Deputy State's Attorney Alexander Burke made during his opening statement.
Burke told the jury that, prior to the offense, the victim had consensual sex with Billington on two separate occasions before he forced himself on her. However, during often heated and emotional cross-examination by defense attorneys, the alleged victim testified that Billington forced himself on her each one of the three times without her consent, contradicting not only Burke, but prior statements the victim herself previously made to Vermont State Police investigators after the final incident occurred.
Defense attorney Kate Lamson consistently hammered away at those inconsistencies, comparing statements made by the victim to investigators in prior sworn signed statements, both written and oral, made to police.
The alleged victim and Billington met at the Turning Point Center in Bennington during a Narcotics Anonymous meeting. According to testimony, there was a mutual attraction between the two. At some point over the weeks that they participated in the meetings, Billington became homeless.
The alleged victim testified that she offered Billington her couch to stay on, but he soon became "grabby," putting his hands on her hips and asking for kisses. She maintains that she never wanted any relationship and that all advances by Billington were unwanted and unreturned.
According to Burke, Billington allegedly pinned the victim down on a couch and forced her to perform a sex act, with her two young children sleeping in the next bedroom.
Time and again, defense attorney Lamson revealed inconsistencies in statements the alleged victim made on the stand with statements she made to investigators.
At one point, Lamson held up a residential form, allegedly signed by the victim and made days after the incident on the couch, stating that the woman had permitted Billington to stay with her permanently. She disputed knowing what the form was and indicated that the signature was not hers. Lamson had the woman sign a legal pad three times and presented it as evidence, along with the form, for the jury to see. There was some dispute as to whether that could become admissible, and Judge Cortland Corsones reserved judgment on the matter until Wednesday.
There were other inconsistencies, including when the alleged sex acts happened, and in statements the alleged victim made to police about the relationship and what happened after Billington came to live with her.
The only other witness to be called by either side was Vermont State Police Detective Sgt. James Wright, who testified for the prosecution about his review of initial statements the victim made to police and a subsequent interview of her that he performed about a week after the last incident. During cross-examination by the defense, it was revealed that Wright never went to the home, never collected evidence or clothing, never collected DNA, did no other interviews, didn't document any injuries or collect any samples from the victim.
Corsones scheduled closing arguments for Wednesday.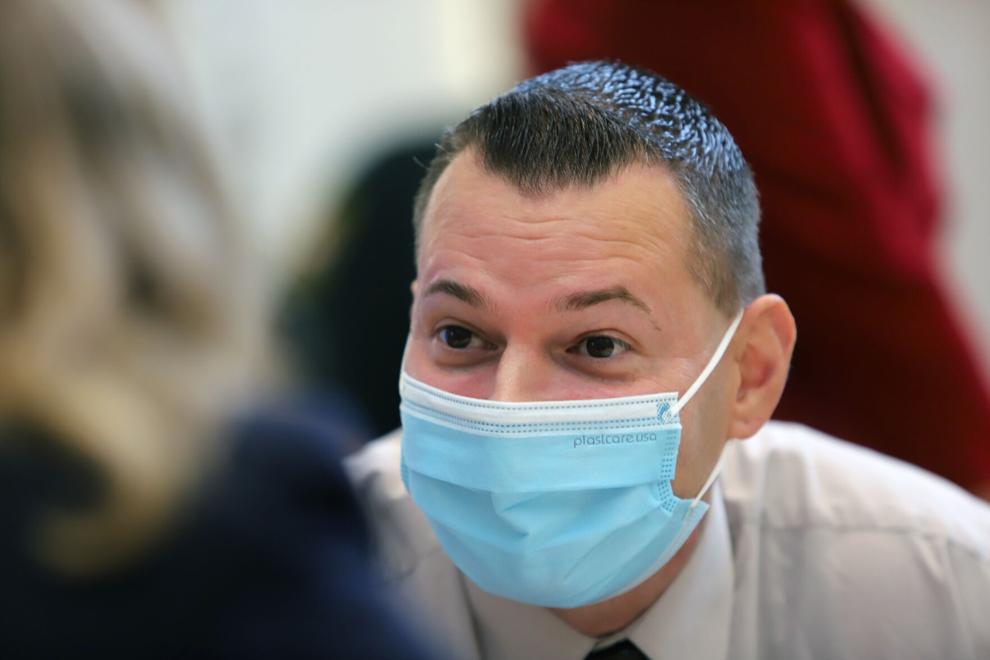 Billington faces two counts, one of sexual abuse with no consent, a felony that carries a prison sentence of not less than three years to life, and a possible fine of not more than $25,000. He is also charged with a second count of lewd and lascivious conduct, a misdemeanor, which carries a maximum five-year sentence or fine of not more than $300 or both.