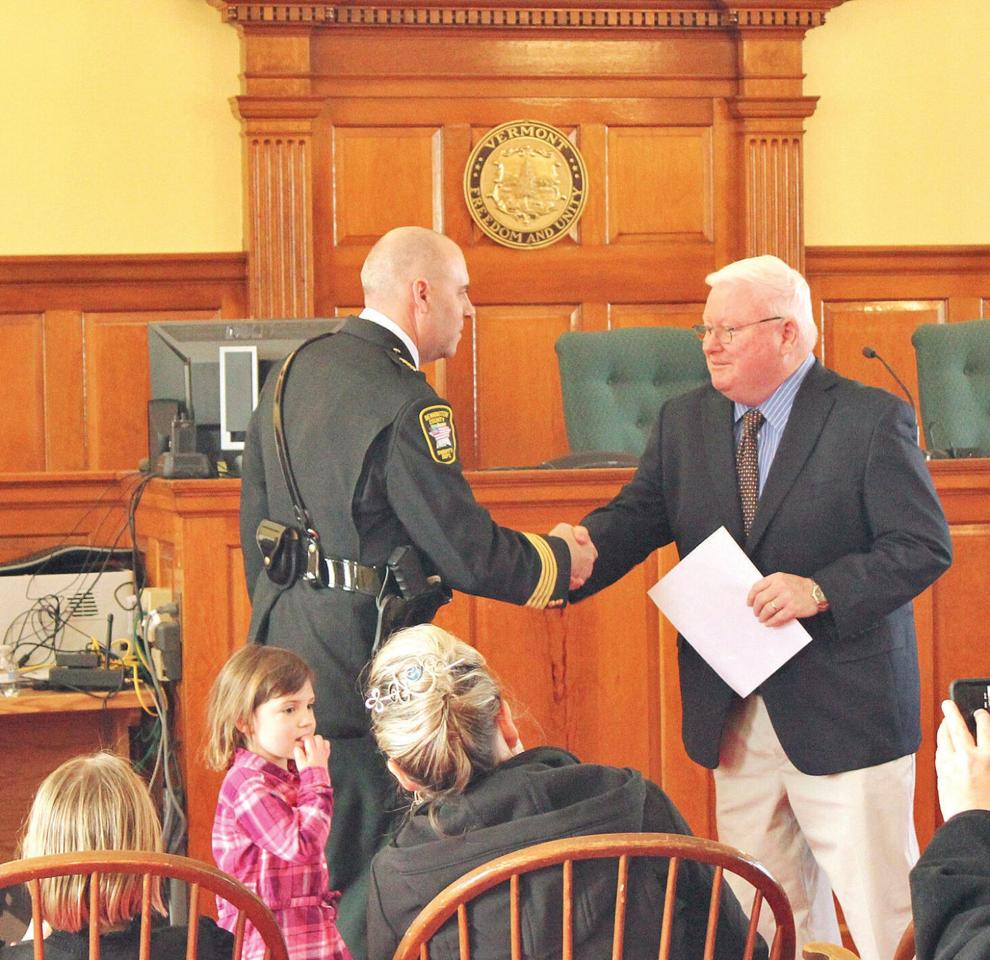 BENNINGTON — A state panel is investigating whether a Bennington County assistant judge is out of line in taking thousands of dollars a year from the county sheriff's department to clean its cruisers at his Northside Drive car wash, internal documents show.
The Judicial Conduct Board has opened an investigation into Assistant Judge James H. Colvin after receiving a complaint alleging conflict of interest in the business deal, according to an April 29 letter obtained by the Banner. The board's letter states that it has appointed an attorney to conduct the investigation, which remains confidential.
Public records show that the Bennington Car Wash, a business registered to Colvin, has been providing paid services to the Bennington County Sheriff's Department for at least a decade. Since 2011, the car wash has received $128,000 from the law enforcement agency. As a county judge, Colvin signs off on how much money the sheriff's department gets from the county each year.
Sheriff Chad Schmidt confirmed his agency's longstanding business arrangement with the car wash, saying he didn't believe it represented a conflict of interest. He said the money that the sheriff's department uses to pay Colvin's car wash doesn't come from the county budget that Colvin prepares.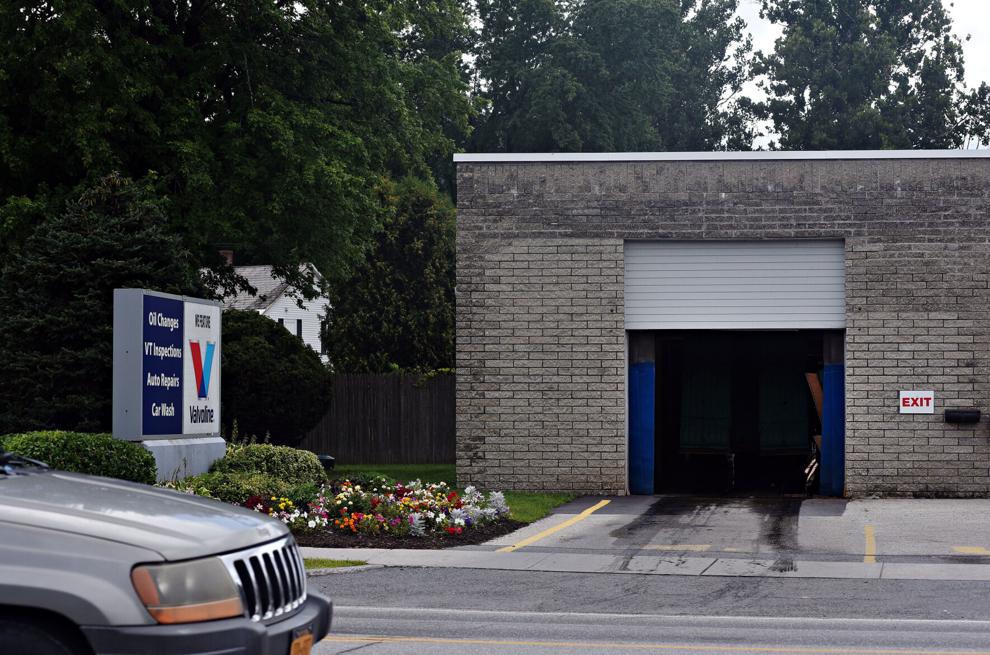 The head of the Judicial Conduct Board, Barbara Blackman, declined to confirm or deny the investigation into Colvin, citing the board's procedures.
Complaints submitted to the oversight body are confidential, unless the nine-member board decides to file a formal complaint against a judge, Blackman said. Once a formal complaint has been made, all legal filings and hearings that follow become public, she said.
Stephen Coteus, a Montpelier attorney identified as the person investigating the Colvin complaint, confirmed that he is serving as special counsel to the Judicial Conduct Board. But he declined to say if he is looking into the complaint against Colvin, referring to the confidentiality of his work.
Colvin declined to comment on the allegation against him, also citing the confidential nature of the case.
COMPLAINT TO THE BOARD
The public ordinarily doesn't learn about the Judicial Conduct Board's investigations until the body publicizes documents on its website. But Corrigan Wright, a concerned citizen and former Bennington resident who filed the complaint against Colvin, decided to talk about it, saying there's a need for community members to immediately know if public officials are being investigated.
"I believe in transparency," Wright said. "The public must be at the table, or abuse and misconduct will never stop." She also believes the board's investigations should be made public from the time they're launched and not just after a formal complaint is filed.
In a Nov. 28 written complaint that she furnished the Banner, Wright told the board that Colvin has been engaging in business with the Bennington County Sheriff's Department. She considers this arrangement a conflict of interest with his role as an assistant judge, a job that includes allocating county dollars to the sheriff's department each year.
Colvin has been a Bennington County assistant judge since 2002, when he assumed an elected position with four-year terms.
Besides hearing certain court cases, each Vermont county's two assistant judges approve the county's annual budget. In Bennington County, this encompasses the couple hundred thousand dollars or so a year allocated to the county sheriff's department.
In the last 11 fiscal years, spanning February 2011 to January 2022, the local assistant judges provided the Bennington County Sheriff's Department between $228,000 and $272,000 a year. This represented anywhere from 48 to 53 percent of the county's annual budget.
These budgets were prepared and signed by Colvin and Wes Mook, another county assistant judge who retired in October 2020, leaving Colvin solely to finalize the current budget.
SUPPORTING DOCUMENTS
In support of her complaint, Wright provided the Judicial Conduct Board with several documents, which she shared with the Banner — and which the paper independently verified.
The Bennington County Sheriff's Department's employee handbook encourages deputies to regularly get their cruisers cleaned at the Bennington Car Wash.
"The department contracts with Bennington car wash for exterior cleaning of the cruisers," page 11 of the handbook reads. "We pay a set fee regardless of how many times a cruiser is washed. Please utilize this service as often as you can. A clean cruiser sets a professional example."
Business registration information on the Vermont Secretary of State's website shows that "BENNINGTON CAR WASH," located at 124 Northside Drive in Bennington, names James H. Colvin as its registered agent. The car wash was registered in April 2000.
The Vermont Secretary of State's website shows that "BENNINGTON CAR WASH," located on Northside Drive, names James H. Colvin as its registered agent.
Bennington Car Wash comes under the company name "COL CO., INC."
In Colvin's annual financial disclosure statements for 2019 and 2020, he listed having a business ownership interest in "Bennington Express Lube and Car Wash."
He also indicated receiving a compensation of $55,000 each year from Col. Co. Inc. for providing management service. He declared getting paid around $18,000 a year as an assistant judge.
Assistant judges have been required to submit financial disclosure statements to the Judicial Conduct Board starting only in 2019.
SHERIFF'S DEPARTMENT VENDOR
A review of Bennington County Sheriff's Department records in the past 10 fiscal years shows "Colco" listed as a vendor and biller. The documents, which span July 2011 to June 2021, were obtained by the Banner through a public records request.
During this 10-year period, the law enforcement agency paid Colco a sum of $128,000 in checks. The company's annual billing ranged from around $9,300 (fiscal year 2012) to $15,800 (fiscal year 2020).
This document shows the amounts Col. Co. billed the sheriff's department in fiscal year 2020-2021 and the payments made.
When asked about Colvin's business dealings with the sheriff's department, Schmidt said he didn't see a conflict of interest in the arrangement.
The car wash payments, he said, don't come from the county budget but from the law enforcement agency's other main source of funding: grants and contracts. This is sheriff's department income from work that includes patrolling towns, providing security to private organizations and escorting vehicles.
Schmidt added that under state law, county dollars that go to sheriff's departments can be allocated only for specific purposes, such as office space, a bookkeeping staff and internet service.
"What the county can provide me is very limited in scope," Schmidt said, "and none of it includes car washes."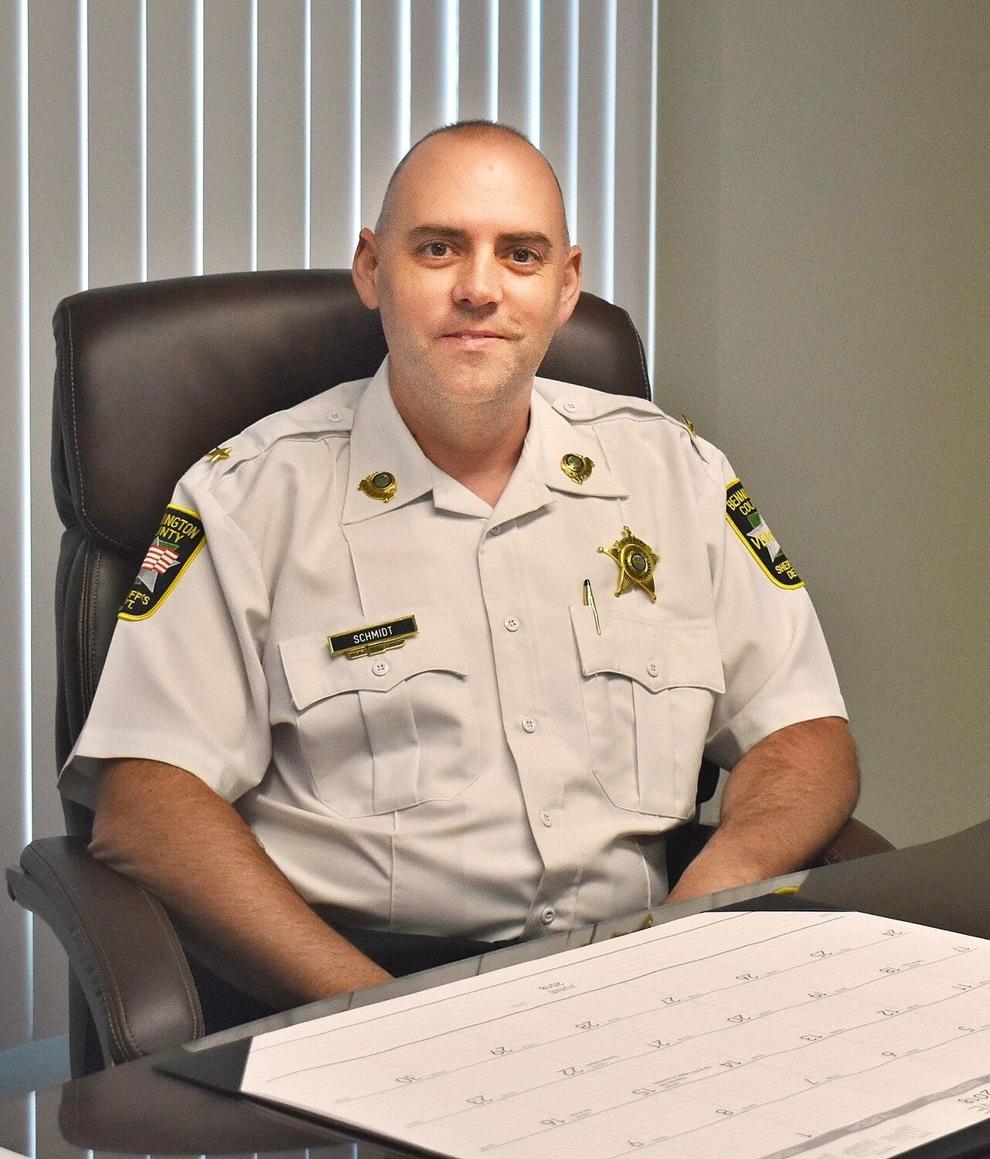 Schmidt said his agency's contract with Bennington Car Wash predates his becoming a sheriff's deputy in 1994, a time when Colvin did not yet own the car wash. Schmidt was appointed sheriff in 2009 to fill a vacancy, and he has been elected to the position since 2010.
He said the terms of the car wash agreement have never changed throughout the decades: the sheriff's department pays for one car wash per cruiser a week, no matter how many times a vehicle gets washed.
The bottom line for choosing Colvin's car wash, Schmidt said, is that it's providing the "best services for the least amount" among Bennington's limited choices of car washes.
"I don't know where else I could go to achieve that," he said. "If I could get comparable service somewhere else less expensive, I'd be gone in a heartbeat."
The car washes in the county includes a laser wash on Bennington's North Street, as well as an automatic car wash on Manchester's Main Street and a self-serve on Depot Street.
Schmidt added that the county's annual budget is prepared not just by Colvin but by him and another assistant judge. The budget also is presented to the public for comment before it is finalized, but hardly anyone shows up at those budget meetings, he said.
Though state law prescribes what type of sheriff's department expenses the county can shoulder, assistant judges decide how much to allocate.
There is nothing in state law that tells the judges how to put the budget together.
"I believe that fits squarely within the discretion of the assistant judges," said Orange County Assistant Judge Joyce McKeeman, president of the Vermont Association of County Judges.
It's unclear how long Special Counsel Coteus will take to investigate the complaint into Colvin. But once his work is done, his findings will be submitted to the Judicial Conduct Board. The board will decide whether to file a formal complaint that will move the case another step forward.