BENNINGTON — The town's long-delayed splash-pad is now operating, and it wasn't long before local children were dancing through the sprays.
The pad, located in Merchants Park just north of the Four Corners, had a soft launch Thursday during an unseasonably warm late October day.
The slash-pad at 109 North St. was originally scheduled to open in the summer of 2019, but it was discovered that spring that the concrete pad had not been laid town according to specifications.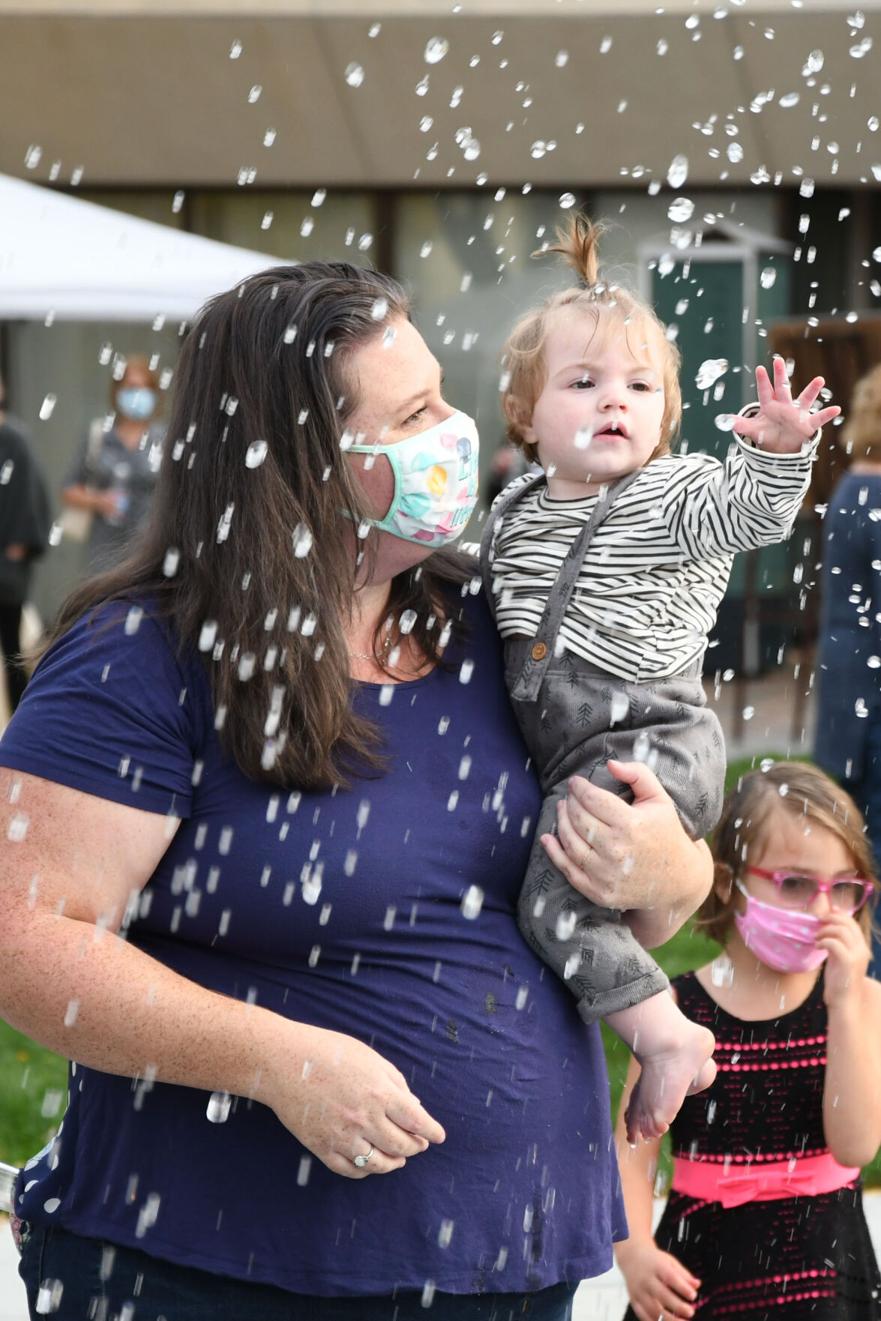 The town eventually sued the contractor to recover a partial payment that had been made, and other contractors were hired to address the problem.
The Grow Bennington Initiative, the town, and the Better Bennington Corp. cooperated on the grant-and donation-funded project on the town-owned site.
Grow Bennington Initiative is a joint effort of area businesses and individuals with the goal of enhancing the downtown. It also has worked on initiatives and projects with the town and BBC on projects including streetscape improvements and lighting displays.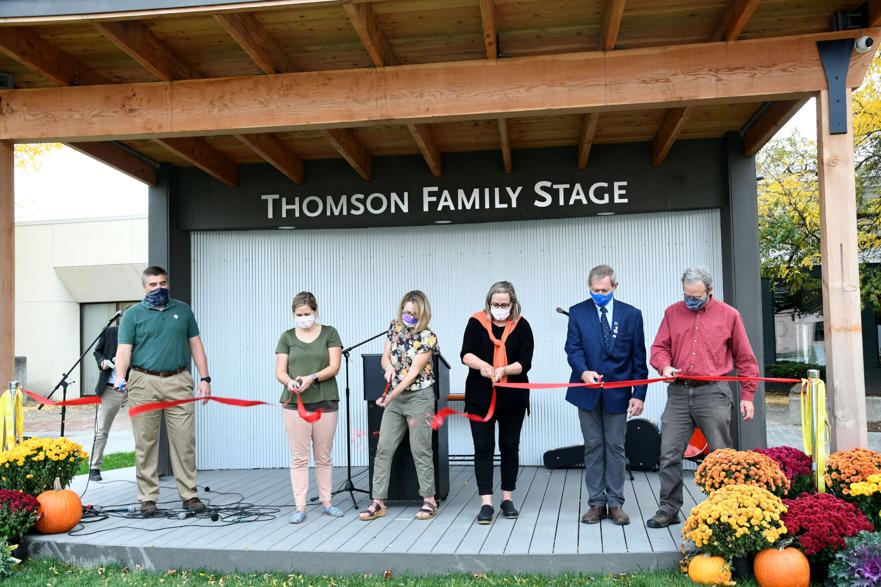 Town Community Development Director Shannon Barsotti said Thursday she believes the water and lighting will remain on this fall until the weather gets too cold, then the splash pad will reopen next spring or summer.
She said Thursday's event was primarily a celebration for those individuals and groups that worked to create the splash pad.
Local contractors who stepped up to finish the project after Water Splash Inc., of Montreal, Quebec, failed to return to correct drainage issues with the pad, included Tatro's Concrete Impressions, Monument Electric and Jerome Construction and Landscaping, Barsotti said, with assistance from town employees.