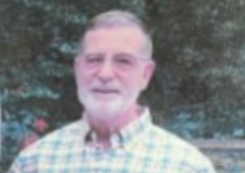 BENNINGTON — Bennington Police are still looking for a 73-year-old man who left home July 19 and hasn't been seen since.
Joseph Schoenig left home before his partner awoke at 8:30 that morning, police said on the department Facebook page.
He left driving a red Toyota Tacoma truck, but was without his debit card, house key and cell phone, police said.
Schoenig requires breathing assistance and uses an inhaler; he has blue eyes and white hair, and is about 5 foot, 10 inches tall and 190 pounds, police said.
He has family in Harrisburg, S.C., and Barre, according to police.
Bennington Police directed questions to the Vermont State Police, who were unable to comment on the case Sunday evening.
If you've seen Schoeing, call Vermont State Police at 802-442-5421 or Bennington Police at 802-442-1030.