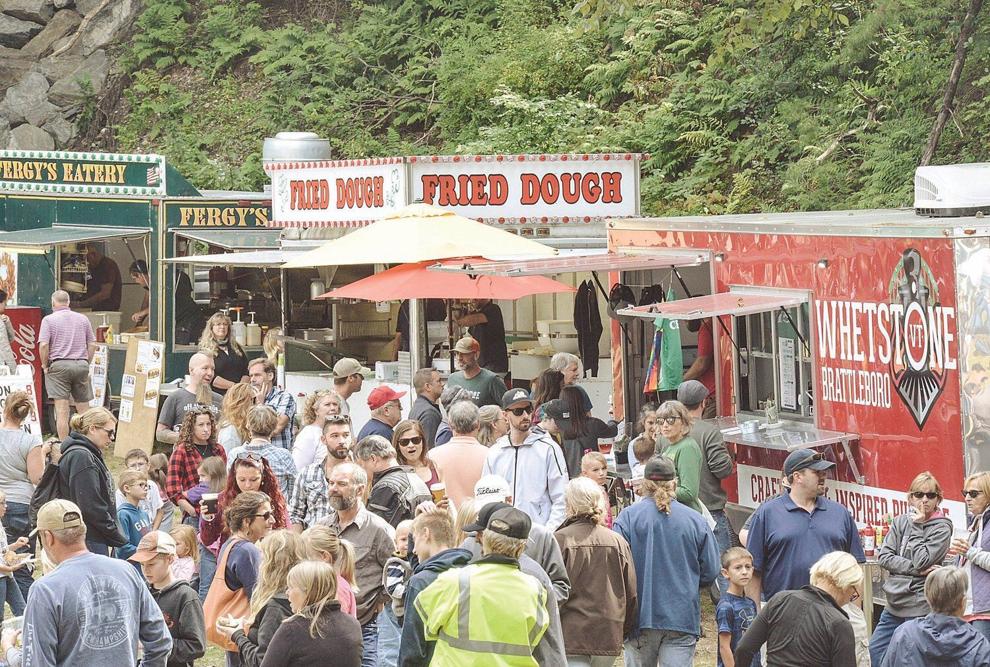 DUMMERSTON — Calling all food trucks and the people who love them (which is just about everybody)!
The fourth New England Street Food Festival has open slots for about 15 additional food vendor trucks to gather 'round Kampfires campground Sept. 25, from 11 a.m. to 6 p.m.
Like prior years, the festival strives to offer the widest variety of food (such as Thai, Polish and Italian) and drink (brews and nonalcoholic elixirs, such as Maple Mama), so that there truly will be something delicious for absolutely everyone of all ages and tastes.
Vendors already confirmed include: Whetstone Station Brewery and Restaurant; Viking Farms Vermont maple syrup; Vermont Beer Makers; Jen's Jewelry Chest; Andrzej's Polish Kitchen; The Collective; Amy's French Macaroons; Anon's Thai Cuisine; Salsa Sisters; World Coffee; and MapleMama Beverages.
Richard "Bud" Lolatte, Street Food Fest organizer and ad sales executive for the Reformer, expects this year's fest to be even bigger and better, with more vendors and hungry hordes seeking outdoor fun in the wake of the 2020 pandemic. The fest was canceled last year because of the pandemic.
"We're all itching to get outside, breathe safe and fresh air, and at the Street Food Fest, there's going to be some sweet smells floating in the breeze," says Lolatte. "If you're a chef from the region who's got delicacies hidden away in your rolling kitchen, you need to get in touch now. And if you're not a chef, and just like food, then mark your calendars for Sept. 25."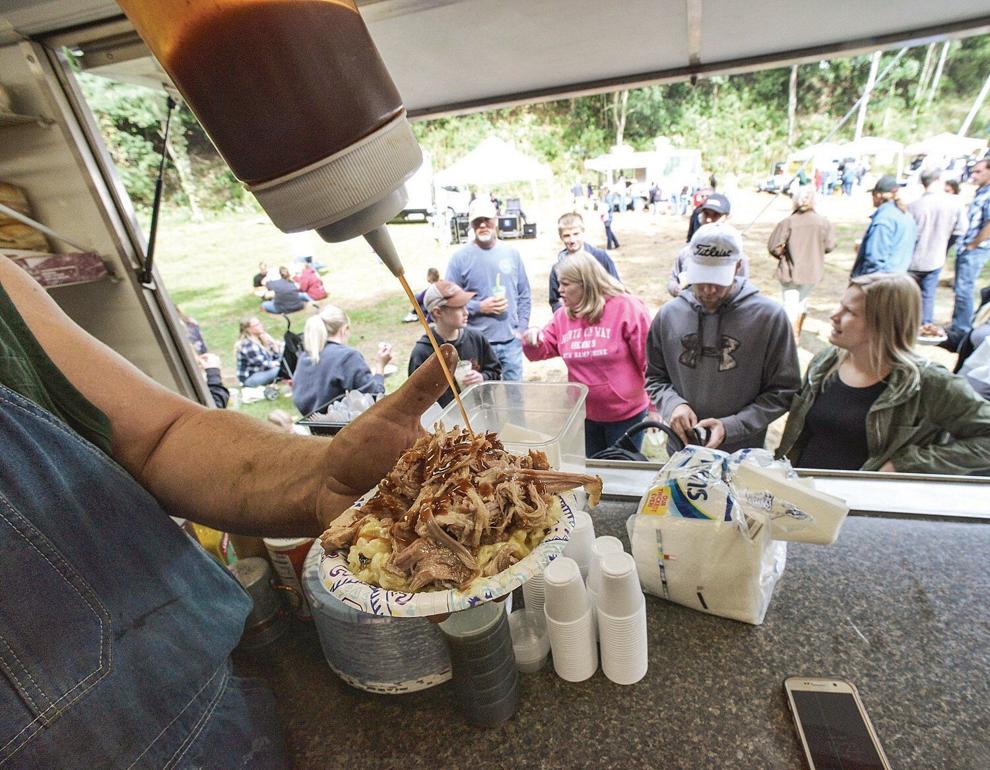 The previous three festivals have been great successes, Lolatte said, drawing about 3,000 people to each year's event, now a favorite event of the year in the Brattleboro area.
There will be live music all day — the band Your Friends will be the opening act, with Wild Nightz headlining.
Attendees will receive a free Koozie to keep their drinks cold, thanks to sponsor Berkley & Veller Greenwood Country Realtors.
There is no entry fee, so there's no charge for families to walk around and enjoy, and the vendors pocket the dough. A suggested donation of $5 is requested to benefit the Born to Run Foundation, whose mission is "to provide specialized prosthetics to young adults and children who want to live a fun and fulfilling life."
Born to Run founder and motivational speaker Noelle Lambert was a three-sport varsity athlete when her leg was severed in a moped accident in 2016. (This undaunted, exceptional young woman is presently in Japan, competing in the Olympics.)
Whetstone co-owner Dave Hiler, a runner who lost his leg to cancer, having just competed in the Boston Marathon, was a recipient of a runner blade. He gratefully named a house brew Born to Run Blood Orange Gose, and vows to run the marathon again.
Lolatte says his admiration for Lambert and her foundation, and Hiler, runs deep, and that the Street Food Fest is all about forging these kinds of relationships in the community: from these enterprising mobile chefs to the foodies who love them.
"It's such a blast that Southern Vermont neighbors, family and friends can enjoy a day of food and festivities together at Kampfires," says Lolatte. "Save the date for a great community celebration!"
Vendors should email Lolatte at rlolatte@reformer.com to reserve space now; participating vendors will be featured in future Vermont News and Media articles and also a special publication preceding the event.
The Street Food Fest's main sponsor is Brattleboro's Whetstone Station Brewery and Restaurant, with cornerstone sponsors Fenton Family Dealership, C&S Wholesale Grocers and Brattleboro Area Realty, as well as Vermont News and Media, parent to the Brattleboro Reformer, Bennington Banner, Manchester Journal and UpCountry Magazine.