POWNAL — Over 60 people were in attendance to celebrate community partners, board members, families, staff and Pre-K "graduates" at Oak Hill Children's Center's recent end-of-year celebration and annual meeting.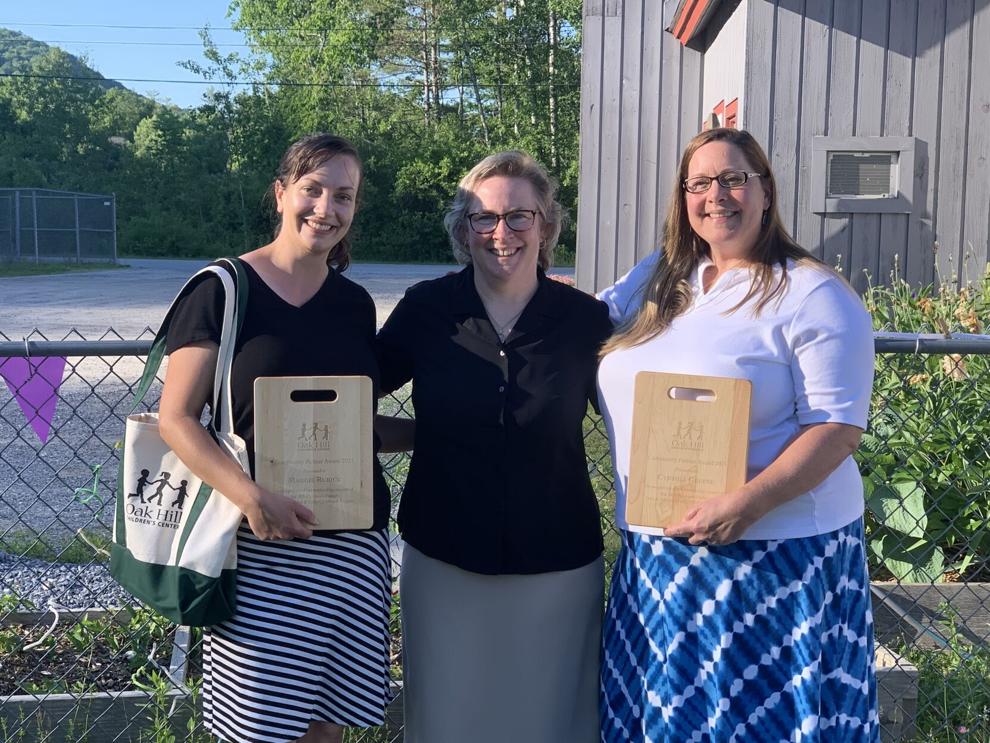 "Needless to say, this has been quite a year," Executive Director Beth Traver Adolphus said in a release. "It is inspiring how everyone pulled together during the pandemic so we could continue to serve children and families every single day.
"On a local level, our staff continued in their work despite the risks, and families did a great job following COVID-19 health and safety protocols. At the governmental level, we had the full support of Governor Scott, the Vermont Department of Health, the Child Development Division and the federal Payroll Protection Program. The happy result was that children continued to learn and grow in the place they know and love," she said.
A number of individuals were honored during the early evening event which was held on the center's playground. Community Partner Awards were presented to Corinne Lyons, Early Head Start family support worker, in recognition of her outstanding service to Oak Hill Children's Center's children, families and staff; and Cynthia Greene, Shelburne Farms' Farm to Early Childhood Coalition coordinator, and Maggie Rubick, Northshire Day School preschool teacher, for their outstanding support of Oak Hill Children's Center's Farm to School & Early Childhood Program.
Caroline Martel, vice chair of the Oak Hill Children's Center board of directors, and Angie Rawling, outgoing board member, were both recognized for 15 years of service to Oak Hill's children and families. Staff accomplishments were also honored, with special recognition for early childhood educator Tina Guile for her 20 years of teaching at Oak Hill, early childhood educator Carrie Snide for her 10 years of teaching in Oak Hill's Infant Room, and bookkeeper/administrative assistant Tiffany Elliott for her 10 years of service to Oak Hill's families, board and staff.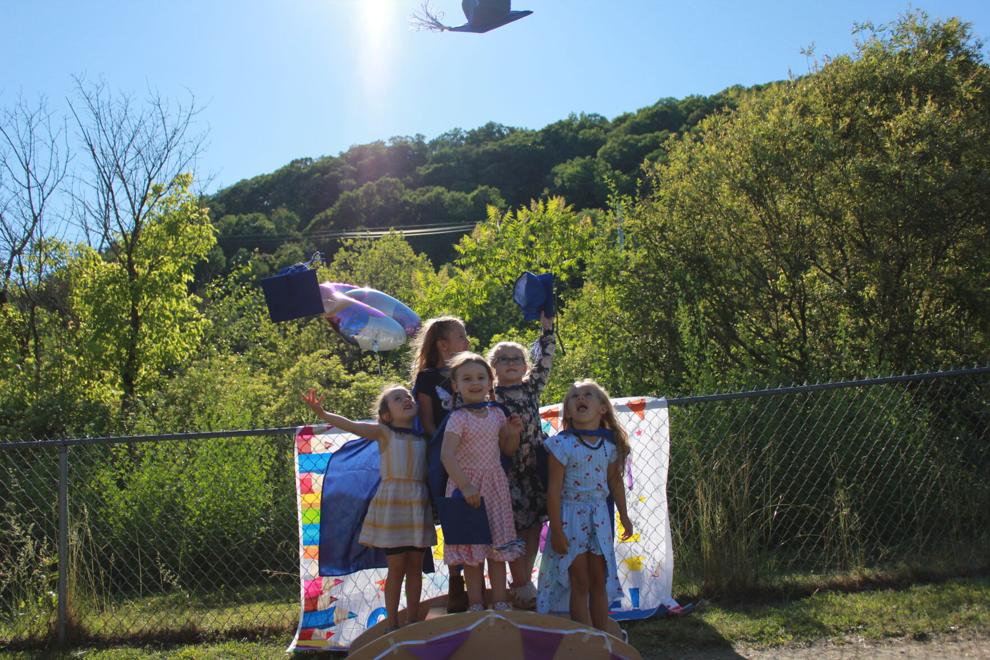 The evening also celebrated Oak Hill Children's Center's 6 Pre-K graduates: Skylah Adams, Maci Begiebing, Finley Miller, Skyleigh Maxon, Robbie Miller and Serenity Senecal. Each graduate — dressed in cap and personalized superhero cape — had the opportunity to address the crowd via megaphone, and each received a diploma, a book and other gifts. The evening included individually wrapped refreshments for all and goodie bags for children.
Oak Hill Children's Center is a nonprofit 501 © (3) provider of early care and education founded in 1972 in Pownal, Vermont. Oak Hill Children's Center's mission is to support the needs of families by providing quality early care and education services in a stimulating, nurturing environment that fulfills the state's vision of realizing the promise of every Vermont child.
Oak Hill serves children 6 weeks to 12 years old year-round, offering high quality care and education for infants and toddlers, a preschool program, before and after school care for school agers, as well as programming during school vacations and the summer break. Curriculum is play-based and child-centered, with a special emphasis on social-emotional development.