BRATTLEBORO — Troupe members from Theatre Adventure, a theater program for individuals with disabilities, has been busy rehearsing for a hybrid show that will take place at the West Village Meeting House.
This play is an original story, "The Curious Child and the Flying Horses," said Laura Lawson Tucker.
"It's all about belief in family ... also curiosity, the power of curiosity to inspire learning and growing," said Tucker. "The beauty of the earth. And heaven to Earth inspire us."
This will be the theater company's third hybrid performance since the COVID-19 pandemic.
"We taught ourselves how to do it, we did a fundraiser to get the equipment and it's turned out that having some actors online, because either they feel safer or lack of transportation, gives us these new benefits we never would have predicted," said Tucker. "So what we've been working on is how to integrate the two different acting environments, online and in-person. Each time we're learning more and more, but it becomes that challenge of blurring the lines between the two environments, so everyone can feel like one group.
The play opens to audiences daily at 10:30 a.m. starting May 18, and will run till May 20.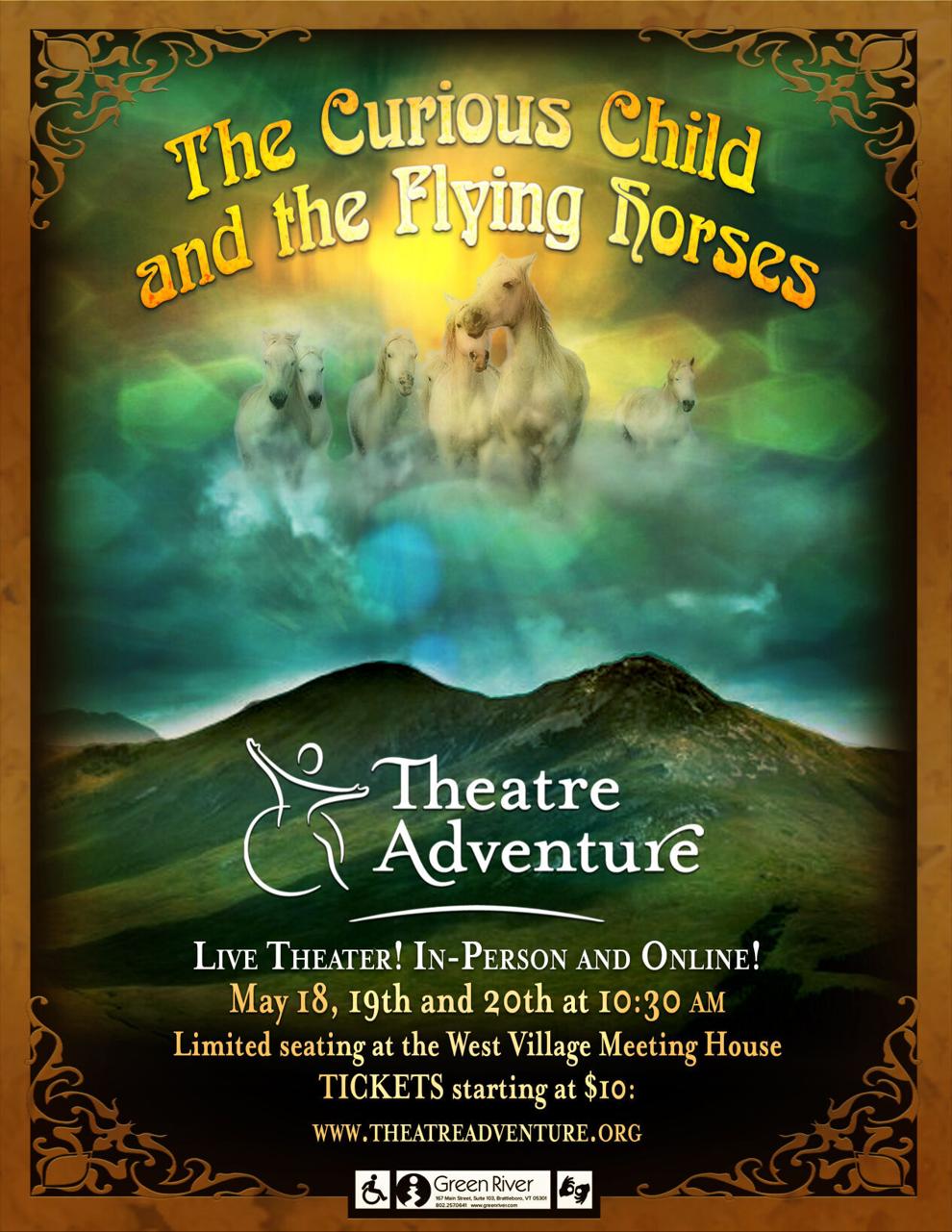 More information and tickets are at theatreadventure.org.
Theatre Adventure is a nonprofit organization offering year-round theater arts programming. The mission is to empower youth and adults with disabilities through the expressive arts while building self-confidence, leadership and community.