BENNINGTON — "The beauty that surrounds us" is how artist Barbara Ackerman describes what she wanted to capture when she created the Vermont Reflections art exhibit displayed on the façade of the Putnam Hotel in downtown Bennington.
Wanting to share her vision of hot summer days in August, using pastels as the medium, Barbara hoped it would help provide even the slightest relief from the weight of our times. After describing her vision to John Shannahan, Better Bennington Corporation director, who shared her passion for installing an inspirational art exhibit, the two set out to make it happen.
"I believe Barbara achieved her goal by using her artwork as a way to remind the community that regardless of the trying times we are experiencing, we are still so fortunate to be living in a beautiful environment that affords all of us opportunities that most people never experience or are able to enjoy," Shannahan said.
"Public, outdoor projects like Barbara's amazing exhibit will also encourage residents to visit downtown and hopefully stop in our locally owned shops who need our support more than ever," he said.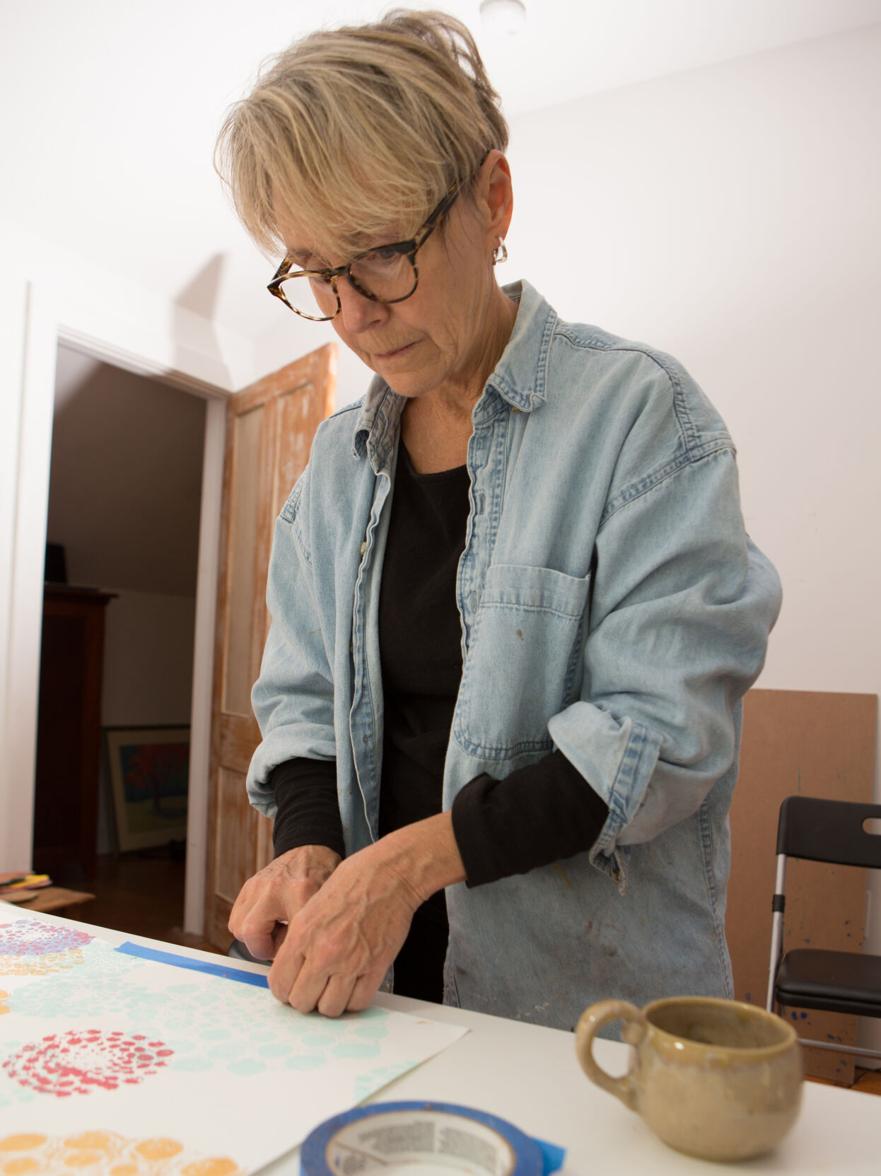 The Vermont Reflections Exhibit, now on display in the windows of the Putnam Hotel, consists of two separate pastel works, one displayed in diptych form and the other in triptych. The "diptych", defined as separate pieces, that together create a singular art piece, is titled "Afternoon Light" and the triptych is titled "Ethereal Event."
"Barbara has always been one of my favorite artists, so when she approached me with her idea, I immediately knew I had to help bring it to fruition," Shannahan said. "It's these types of creative activities that just recently helped Bennington retain its status as one of the Top 10 Most Arts Vibrant Communities in the U.S. for the sixth year in a row."
The Better Bennington Corp. was also successful in applying for a Restart Vermont Economic Stimulus Grant that helped cover production costs.
Earning a Master of Fine Arts from Johnson State and a B.S. in Arts Education from UVM, the artist taught Graphic Technology at MAUHS and Advanced Design at CCV as well as many other ventures and studies while exhibiting her work all throughout the Northeast.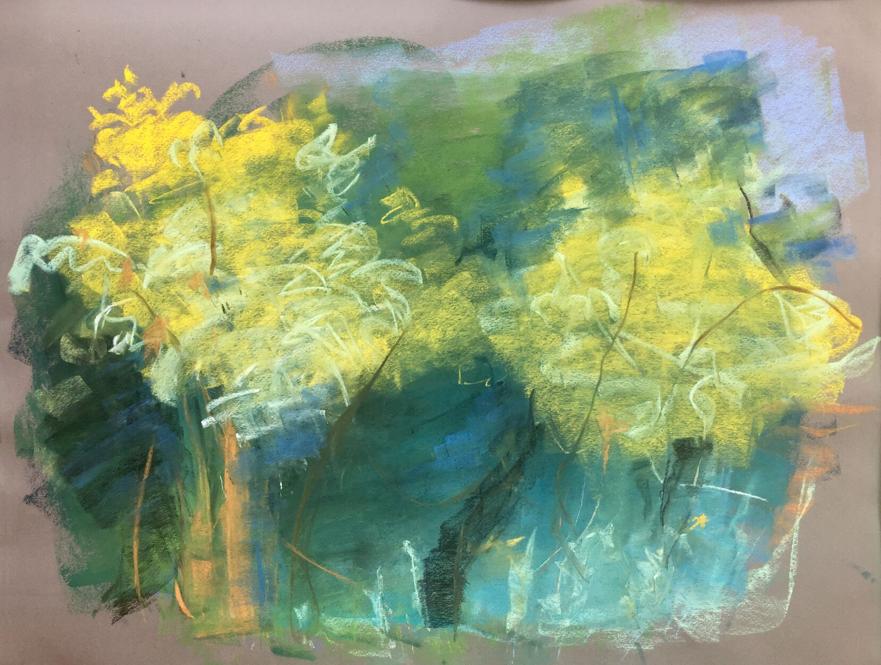 Ackerman selected the i3 Imaging Company of Bennington to reproduce her work for this installation and she praises both them and the Breadloaf Construction crew at the Putnam Hotel for being "graciously" enthusiastic while making accommodations for the installation.
"I saw the large windows as potential palettes to showcase the creativity of this vibrant community and compliment the work that is going on inside," she said. "While so many people are suffering loss and anxiety, I feel especially thankful to be in this environment."
The exhibit will remain on the Putnam façade throughout the reconstruction phase of the first-floor retail spaces. The Putnam Hotel multimillion-dollar historic preservation project is expected to start welcoming its first tenants beginning in December.