"Tis the season for parents and grandparents to begin to browse the rows of brightly colored books filling their local bookstore in anticipation of the upcoming holidays.
One way to helpfully focus your quest for that "perfect gift" is to consider the 10 illustrated books that have been nominated for the 2020-2021 Red Clover Award. Named for Vermont"s state flower, the award was first given in 1995 by Windham Country Reads, and more recently has been under the auspices of the Vermont Department of Libraries. It "fosters awareness, understanding, and appreciation of the picture book….encouraging readers to enjoy, explore, and discuss the pictorial, narrative, and design elements of the picture book in order to sharpen critical thinking and communication skills; heighten appreciation of literature and the visual arts; and nurture enthusiasm for reading, and promote lifelong learning."
A committee comprising Vermont literacy experts, including librarians from both public and school libraries, teachers, and authors, selects the 10 nominees from among hundreds of illustrated books published in the preceding year. These books are then read by or read to children in kindergarten through fourth grade throughout the state. Any child who has experienced at least five of the nominated books is eligible to vote for their favorite — one child, one vote, one book.
I was amazed to learn that last year, nearly 6,000 Vermont children participated in the voting. This year's award winner will be announced in June.
I read this year's nominees at one sitting, and intend to return to them often in the coming weeks. Each book was beautiful and inspiring in both word and illustrations. They delighted the eye, and they were informative and thought-provoking in their presentation of important social issues — racism, immigration, climate change, loss both of species and of an individual pet, and an America with both a difficult and complex history of discrimination and the promise of a brighter future for all. These books reflect the ideals of what reading can provide young children — joy, learning, and the development of social awareness.
Here are the Red Clover Nominees for 2020-2021: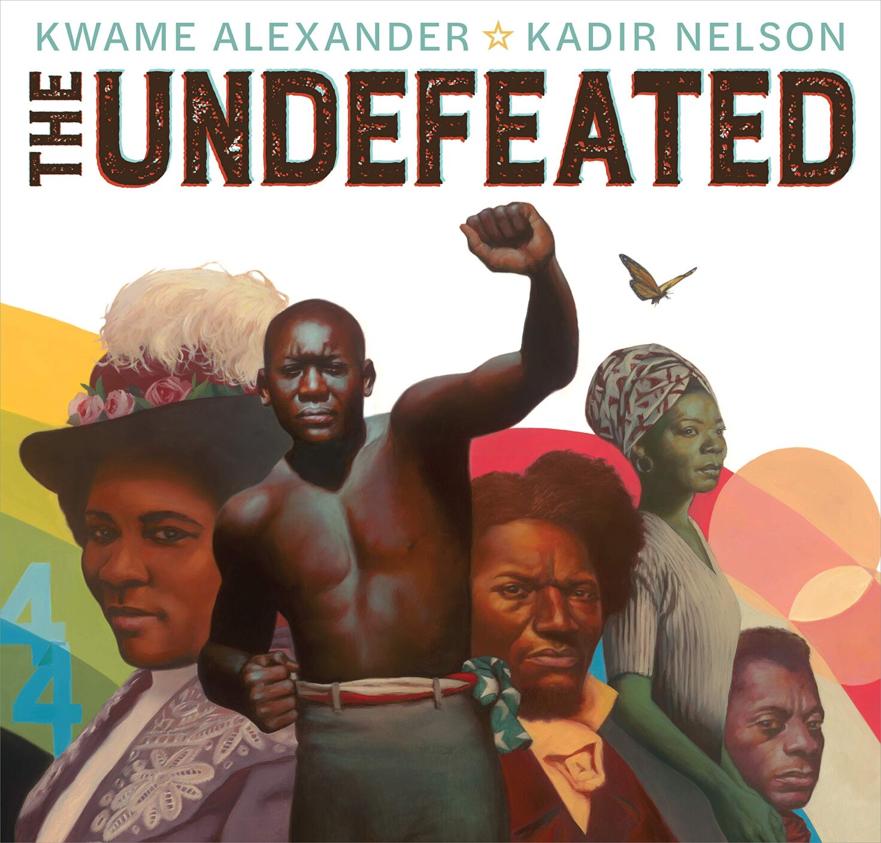 "The Undefeated," words by Kwame Alexander and illustrations by Kadir Nelson: Winner of the Caldecott Medal and a Newbery Honor Book, this is a beautifully illustrated ode to Black men and women who, undefeated by the sorrow and tragedy of slavery and discrimination in today's world, have made important and heroic contributions to America. From Phyllis Wheatley to LeBron James, from the four young girls who died in the Birmingham church bombing of 1963 to Treyvon Martin, Michael Brown and others who have been murdered in recent years, Alexander writes about individuals whose achievements brought honor and recognition to the Black community as well as the wider world and those who were martyred. Accompanying this ode to "the dreamers and the doers" are Nelson's finely painted portraits. The book's final pages contain a comprehensive index to the historical figures and events cited in the poem, providing an educational opportunity for both the young listener and the adult reader.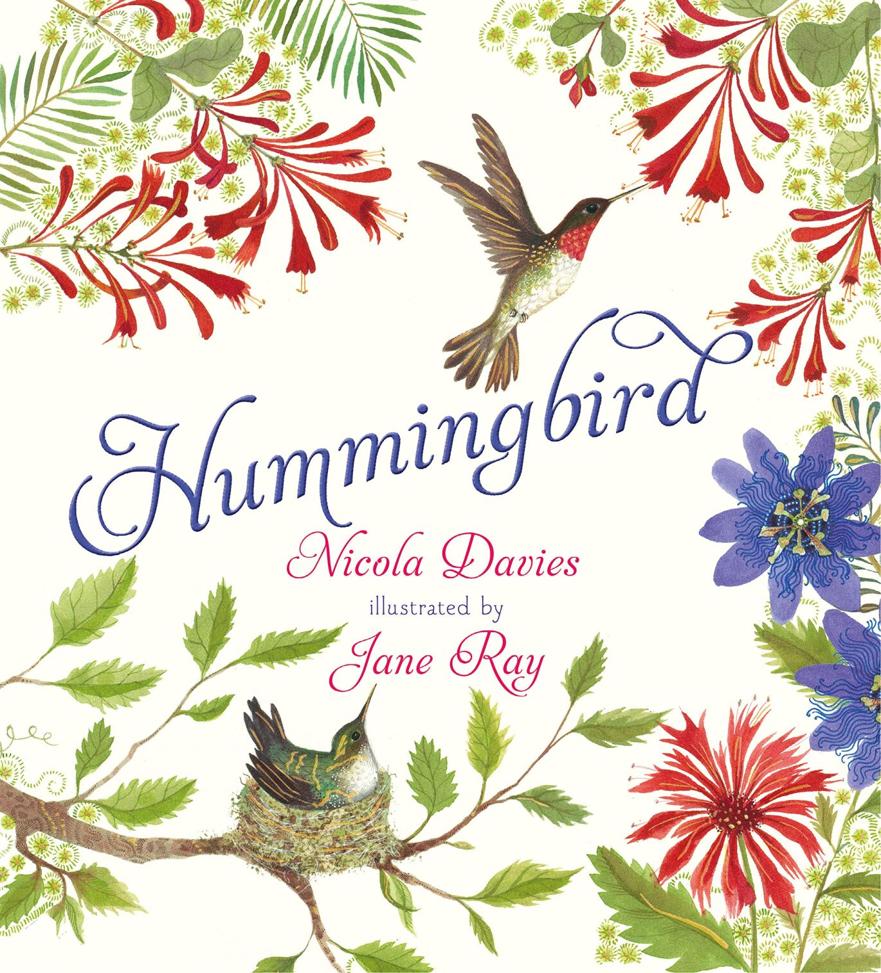 "Hummingbird," words by Nicola Davies and illustrations by Jane Ray: This book lovingly combines scientific information about this smallest and most colorful of birds with stories of families in both New York City and on a porch somewhere in Central America. Ruby throats weigh less than a nickel, fly over 2,000 miles to migrate north in the summer and south in the winter, build nests that expand as the babies grow, and sip nectar from flowers all along the way. The immigrant family's move to New York and their visits to their grandma parallel the hummingbirds' trips, providing a delightful connection between people and nature.
"Planting Stories: The Life of Librarian and Storyteller, Pura Belpre," words by Anika Aldamuy Denise and illustrations by Paola Escobar: This book tells the tale of Pura Belpre, who was the first Puerto Rican librarian in New York City and a major influence in the introduction of Spanish books and culture to the New York City Library System. She was honored with a Lifetime Achievement Award by the New York Public Library and with an eponymous award given annually by the American Library Association. Pura's life, told in simple words and lovely illustrations, is an inspiring testimony to immigration and the human spirit.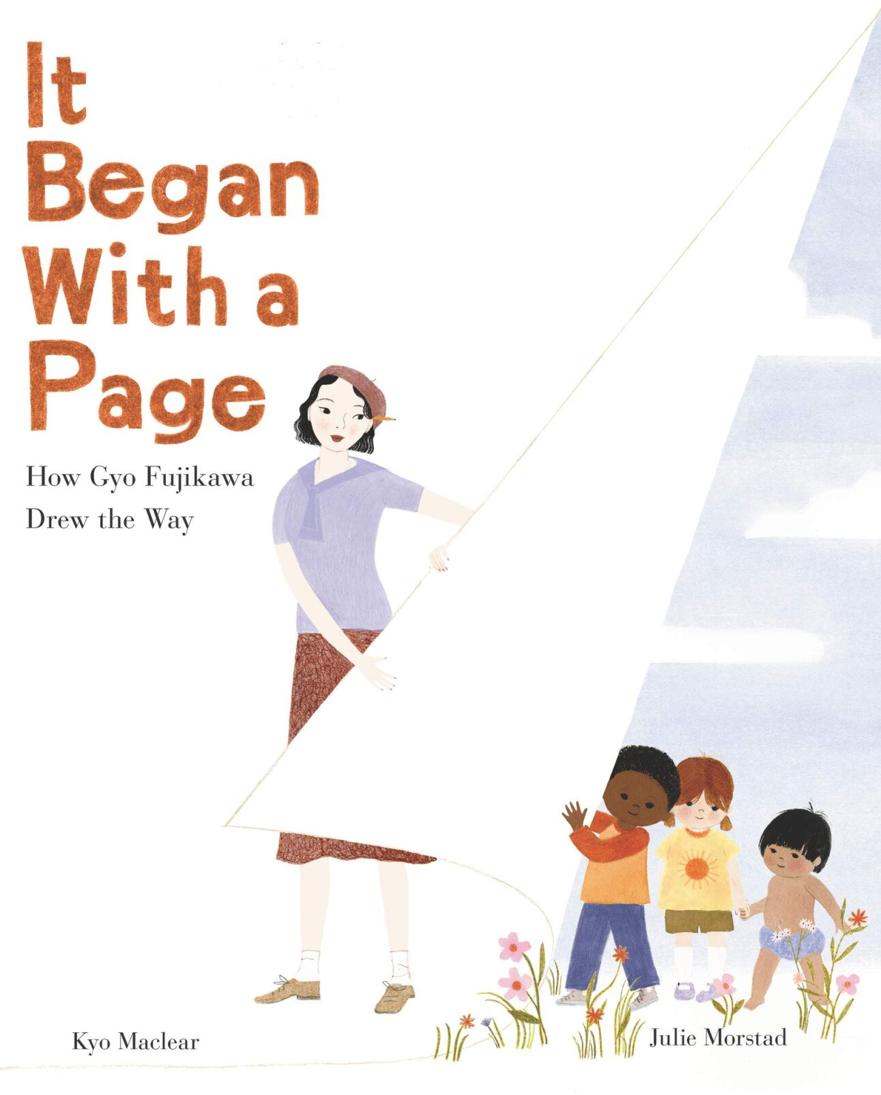 "It Began With a Page: How Gyo Fujikawa Drew the Way," words by Kyo Maclear and illustrations by Julie Morstad: Accompanied by finely rendered drawings varying from gray/white/black to vivid colors, Maclear tells the true story of Gyo Fujikawa born to Japanese-Americans in Berkeley, Calif., in 1908. We learn of Gyo's early interest and ability in drawing and the single-minded way in which she developed her talent. The forced removal of her family to an internment camp during World War II and the Civil Rights movement of the 1960's brought her face to face with discrimination. She responded with her groundbreaking book showing babies of all races playing together and went on to design six U.S. postage stamps, murals, books, and greeting cards. The final section of the book presents biographies of Gyo for both the adult reader and the child listener that provide the background for this loving and inspiring story.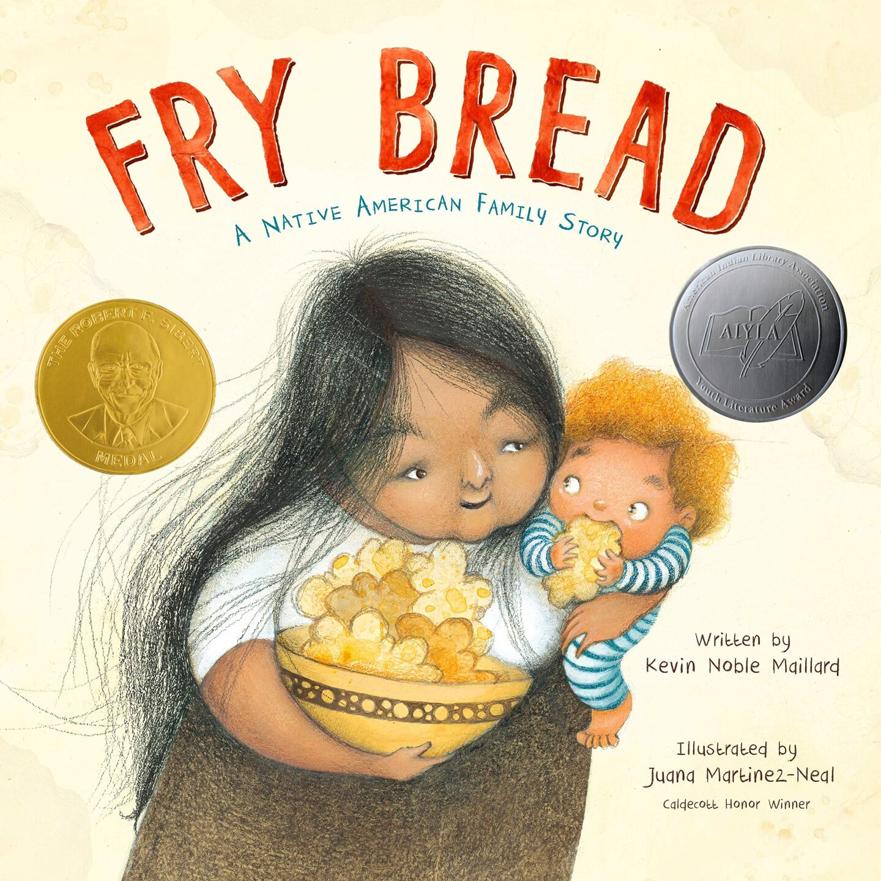 "Fry Bread: A Native American Family Story," words by Kevin Noble Maillard and illustrations by Juana Martinez-Neal: Interwoven with wonderful illustrations by a Caldecott Honor winner, this story uses food to tell the story of the Native American past and present. Pages with bold headings show how fry bread is not just food, but also shape, sound, color, flavor, time, art, history, place, nation, i.e. everything. Inside the front and back covers are listed the names of the 573 federally recognized Native American tribes, and the story is followed by a detailed history of Native Americans in the U.S. The author's recipe for fry bread concludes this volume, a superb book to introduce children to the richness and tragedy of the Native American history.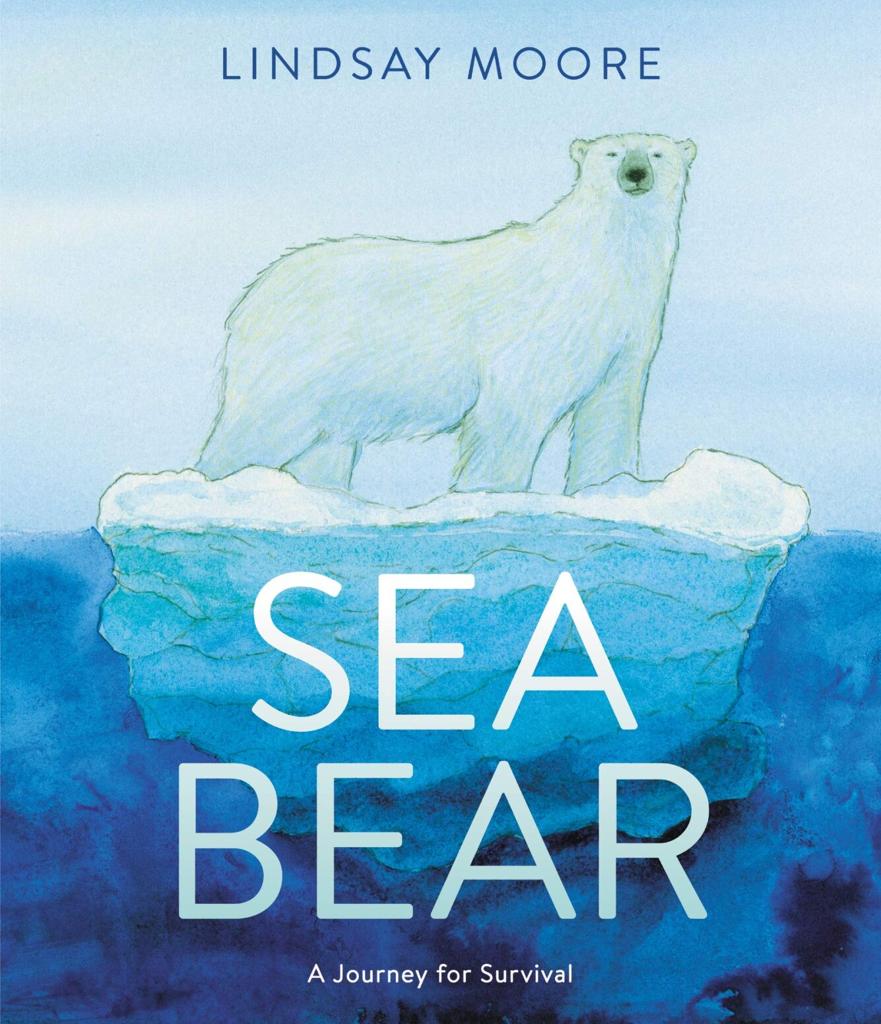 "Sea Bear: A Journey for Survival," words and illustrations by Lindsay Moore: Told in the first person, a polar bear relates the story of the world changing due to global warming. As the climate warms, the sea ice melts and the hunting of seals becomes more and more difficult. The polar bear compares her patience to that of glaciers which, sadly, are also disappearing. The seals, walruses, narwhals, and whales of the Arctic are beautifully illustrated, and an index presents interesting information about each. The reader is left with the fear that the polar bear, despite patience, strength, and persistence, may be doomed by man's inability to address global warming.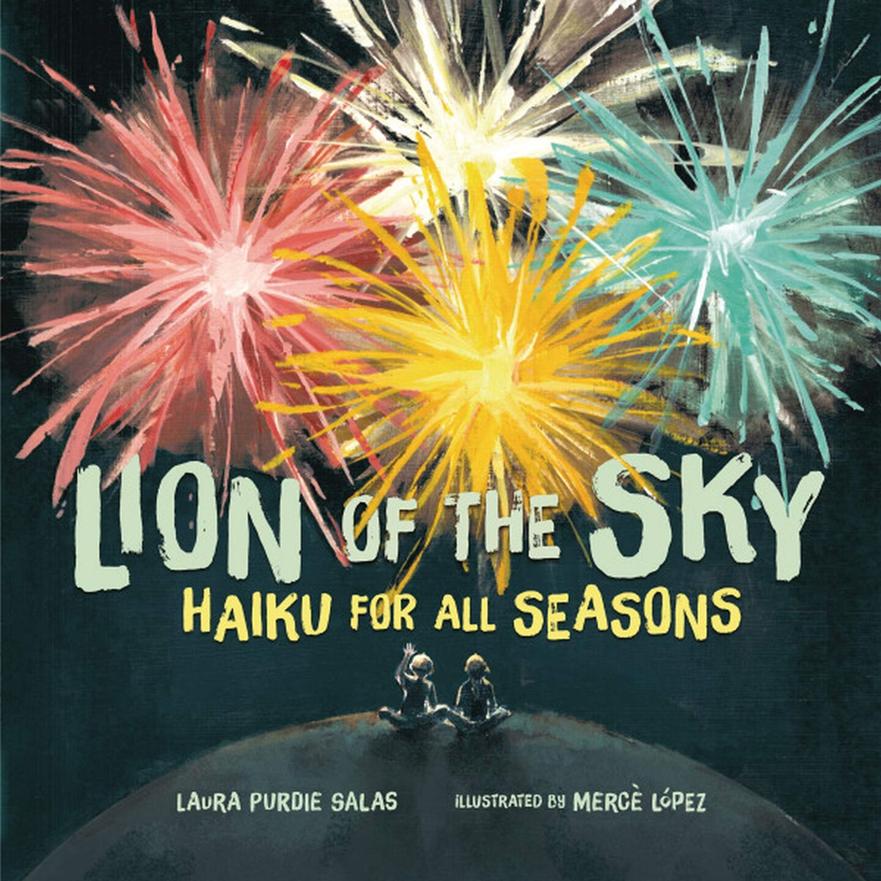 "Lion of the Sky: Haiku for All Seasons," written by Laura Purdie Salas and illustrations by Merce Lopez: This is a book full of riddle-kus — poems of the five-, seven-, five-syllable haiku form written in the voice of something non-human that ask the reader to guess who/what is speaking. They are a total joy. The lovely drawings, the rhythm of the haiku form, and the riddling all combine to make for a delightful voyage through the four seasons. My favorite is "I'm a yellow train,/carrying thoughts from your brain/to the waiting page." I was able to guess that the answer was "Pencil," helped by the brilliant illustration showing a pencil racing down a railroad track with the smoke from its stack forming tigers, monkeys, a sailboat, and a vividly blue and red macaw. This book is great fun for all.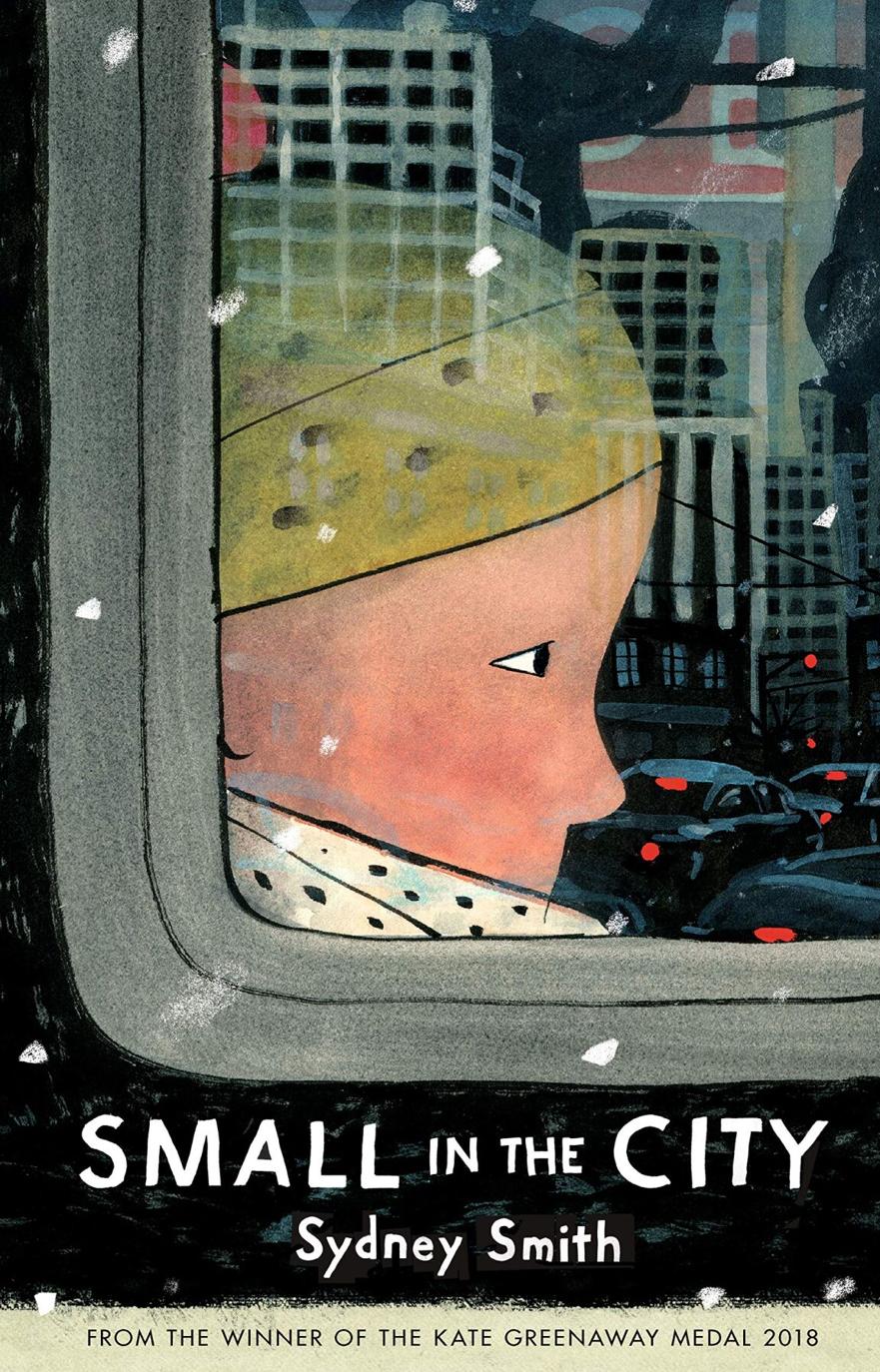 "Small in the City," words and illustrations by Sydney Smith: Four pages of gauzy, colorful illustrations welcome us before the first words begin to help us understand the story that this young child is sharing with us. In what appears to be New York City on a winter day that moves from bright sunlight to deep snowfall, a little girl rides the bus into the city and gives advice on how to navigate the sights, sounds, and scary dangers of the big city. She is speaking to her missing cat, reassuring her that she will be all right and that food and water await in her warm home when she returns. This is a touching story about getting lost and being found.
"Crab Cake: Turning the Tide Together," words and illustrations by Andrea Tsurumi: The beautifully colored and highly detailed inhabitants of the ocean floor with its full complement of fish, mammals (there are a few dolphins!), amphibians, and crustaceans are delightfully rendered by Tsurumi. Children will be charmed as they find new details and new creatures with every reading. The idyllic life of these creatures comes to a sudden halt, however, when the sea bed is covered by debris carelessly dumped into the ocean. The crab, whose main activity has been baking cakes, cupcakes, croissants and other bakery items that the sea creatures enjoy eating, does not despair and continues his/her baking activity enabling the others to recover, organize, and clean up the mess. This fantasy is a fine introduction to the fragility of our ecosystems and how we need to guard them from pollution and destruction.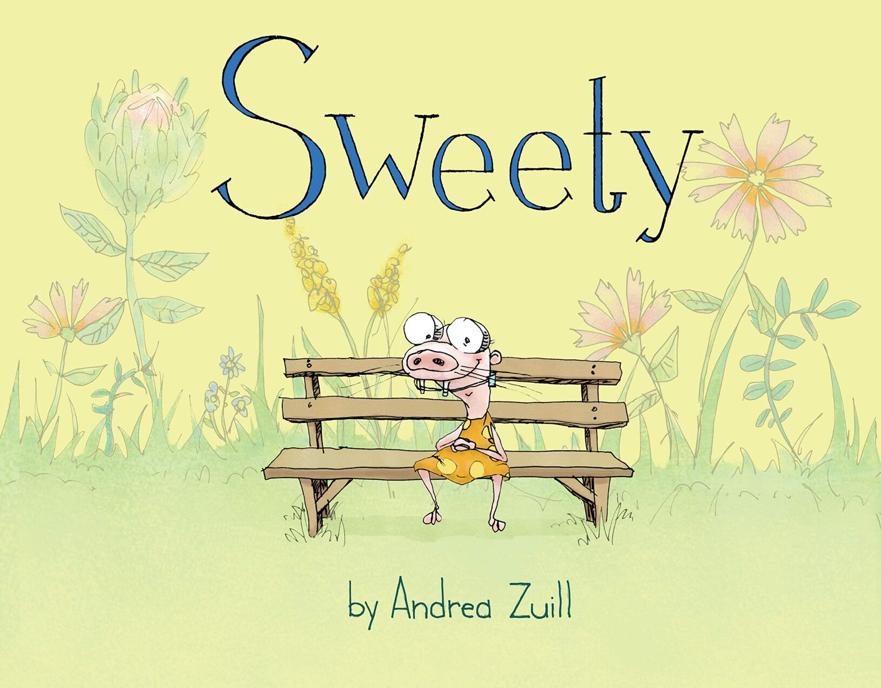 "Sweety," words and illustrations by Andrea Zull: Zull has written a touching story dedicated to those among us who feel they don"t belong but who ultimately "have accepted their inner oddball." In this case, the oddball is Sweety, a naked mole rat (yes, a naked mole rat!) who has odd hobbies and quirky habits. She likes fungi, dances her book reports in school, and looks different with her glasses and odd clothes. Her Aunt Ruth, who also didn't fit in as a young naked mole rat, encourages her, and Sweety eventually finds her special friend who shares her interests and pursuits, even creating their own secret handshake. The story is a testimony to the difficulty of being different in childhood and encouragement to those who are.
Those parents and grandparents whose little ones attend school in Vermont can have a four-fer by buying these books — provide your child/grandchild with the Red Clover Award-nominated books so they can vote in the spring; introduce them to important social issues; give them hours of pleasure and joy in reading and looking at these wonderfully illustrated works; and support your local bookstore. You can also buy and read them yourself for the same benefits — you just won't be able to vote.
Happy holidays to all.