HOOSICK FALLS, N.Y. — After a washout last weekend, the Hoosick Falls Summer Concert Series brings live music back to Wood Park with a performance by the Bluz House Rockers at 6 p.m. on Friday.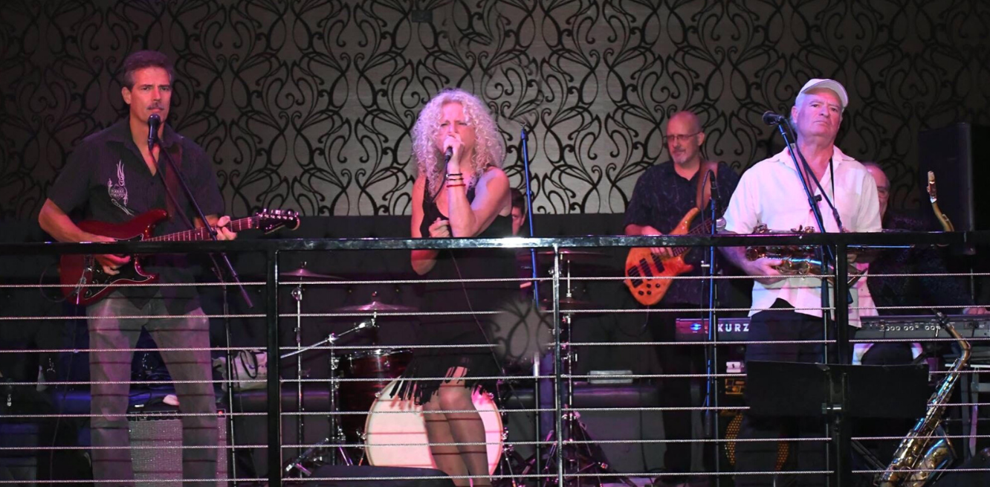 The Bluz House Rockers are six veteran musicians from upstate New York, five of whom sing lead and harmonies. Although each member has had the honor of being inducted into the New York State Blues Hall of Fame, the band's broad repertoire ranges from Sinatra to the Allman Brothers.
Bluz House Rockers have performed with many famous national acts over the years. Highlights include opening for Pat Benatar at Empire State Plaza for a crowd of 30,000 people (BHR got a rave review in the Albany Times Union the next day), opening for Johnny Rivers on July 4 at Empire State Plaza for a crowd of 20,000, and performing four times at the Times Union Center Arena (15,000 seats) in Albany, including the "Millennium Spectacular" on New Year's. They have opened for Delbert McClinton, Eddie Money, Marshall Tucker, Loverboy, Little Feat, Joan Jett, the Fabulous Thunderbirds, Rick Derringer, The Turtles and many more.
The American Legion will be serving burgers, hot dogs and sausage and peppers, and legal beverages from the Sand Bar will be available.
Other summer concerts include Neon Avenue at 6 p.m. on Friday, Aug. 6; Roadhouse Rhythm and Blues Band at 5:30 p.m. on Aug. 14, and Westside Drive at 5:30 p.m. on Aug. 28.
All concerts are free and open to the public. For more information, contact Kevin O'Malley at 518-894-5035.