A lot has changed in our features department in the last few months.
Lindsey Hollenbaugh and Meggie Baker have left us for the digital engagement desk. And, after a combined 44 years at The Berkshire Eagle and North Adams Transcript, our beloved Margaret Button has retired. Retired from the daily newspaper grind. (Don't worry, she's still writing her column, Kitchen Comfort, which appears on Wednesday's B2 of The Eagle.)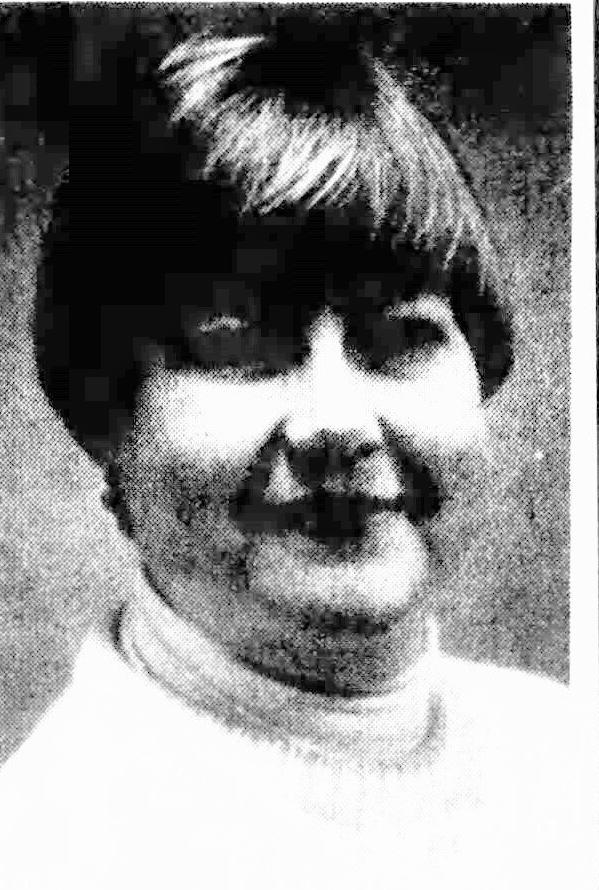 Maggy's last day in the newsroom was Friday. She was feted in style both Friday, in the office, and Saturday, when the features department took over her house to throw her a small get together. We had to give Maggy a send off that included way too much food (a features department tradition), margaritas and wine.
For many of us, Maggy just isn't a food columnist/food page editor, she was also our newsroom "mom"/friend/shoulder-to-cry-on/advice-giver. She was the person you went to for Advil, aspirin, cold medication, tissues, parenting advice, in-house style guidance, sources, phone numbers, and in some cases, giant cookies.
Monday was the first day I was in a newsroom that didn't have Maggy in it. Sure, sure, you can point out those years that Maggy was paginating The Transcript from The Eagle office or her spats of vacation as her not being in the same newsroom as me, but at the end of the day I knew she was just a phone call or internet chat away; that she'd be coming back from vacation with tales of Jamaica or visiting her son David. But Monday was different — Maggy won't be back at her desk, rocking out to reggae music on her phone or giving out sage advice about being a "boy mom."
Maggy was in The Transcript newsroom when I started my internship there in 1999. She was there when I was a freelancer, part-timer and eventually, the full-time senior reporter. By that point, Maggy was the city editor (she'd also been the lifestyle editor, food editor and in display advertising). Every third Friday she was the weekend editor, which meant, depending on the time of year, she'd either duck out for one of David's games, or David and her husband, Guy, would arrive with dinner in hand — pizza, grinders, etc. — that they'd disappear into the breakroom. For some, Maggy was the first working mom they'd ever worked with. (I've always struggled with juggling my work/life balance and always admired that Maggy prioritized her family. Over these last few years, she's really reminded me that family and my own health, needs to come first.)
But, like many in Northern Berkshire, I first met Maggy through "The Button Hole," her weekly column in The Transcript. I read about the Button family with keen interest, because I knew who David was. David and my youngest sister, Lauralee, are about six months apart and later both attended Joanie's Small World Nursery School in North Adams. (My mother also worked there as a substitute teaching aide.) Little did I know that later in life, I would watch him grow up, graduate, go away to college, marry and so on.
I also would learn that David might be Maggy's only son, but her list of "adopted children" is long. It includes numerous versions of the Drury High School football team, which baked and frosted cookies in her home many a Christmas season, as well as many Appalachian Trail hikers.
There's no doubt that Maggy has a big heart. She's well-loved too.
She's also funny. She's even funnier when she tells a story, especially one that involves her and something odd, like that time she admitted she'd never made a cupcake.
From her February 2019 column:
"Doing a cupcake contest at The Berkshire Eagle seemed like a good idea — at least to Lindsey Hollenbaugh, [then] managing editor of features. Me, not so much. Cupcakes have never been my thing.
"'I can't have a food page editor who's never made cupcakes! How did you have a kid and not make cupcakes for school and the PTA?' she asked me. Easy, I made cookies, whoopie pies and bars — no cupcakes."
Maggy made cupcakes, much to her chagrin. And we all heard about it, too! She made these margarita cupcakes with bright green frosting. They were delicious and looked just like you'd expect them to after reading her column — a hot margarita mess.
And, in true Maggy Button fashion, she didn't hesitate to cry foul and stick to her guns, and instead, shared a recipe for Butterscotch Squares.
BUTTERSCOTCH SQUARES
Makes 24 squares
INGREDIENTS:
1/2 cup margarine or butter, softened
1 1/2 cups firmly packed brown sugar
2 teaspoons vanilla
2 eggs
2 cups all-purpose flour
2 teaspoons baking powder
1/2 teaspoon salt
1/2 cup chopped nuts
Powdered sugar
DIRECTIONS:
Heat oven to 350 F. Grease 9-by-13-inch pan. In large bowl, cream margarine and brown sugar. Add vanilla and eggs, mixing well. Lightly spoon flour into measuring cup; level off. Combine flour, baking powder and salt. Stir dry ingredients and nuts into sugar mixture until well combined. Spread in prepared pan. Bake for 20 to 25 minutes or until golden brown. Cool; sprinkle with powdered sugar.