I'm one of those people who clip recipes from magazines and pastes them in a small journal.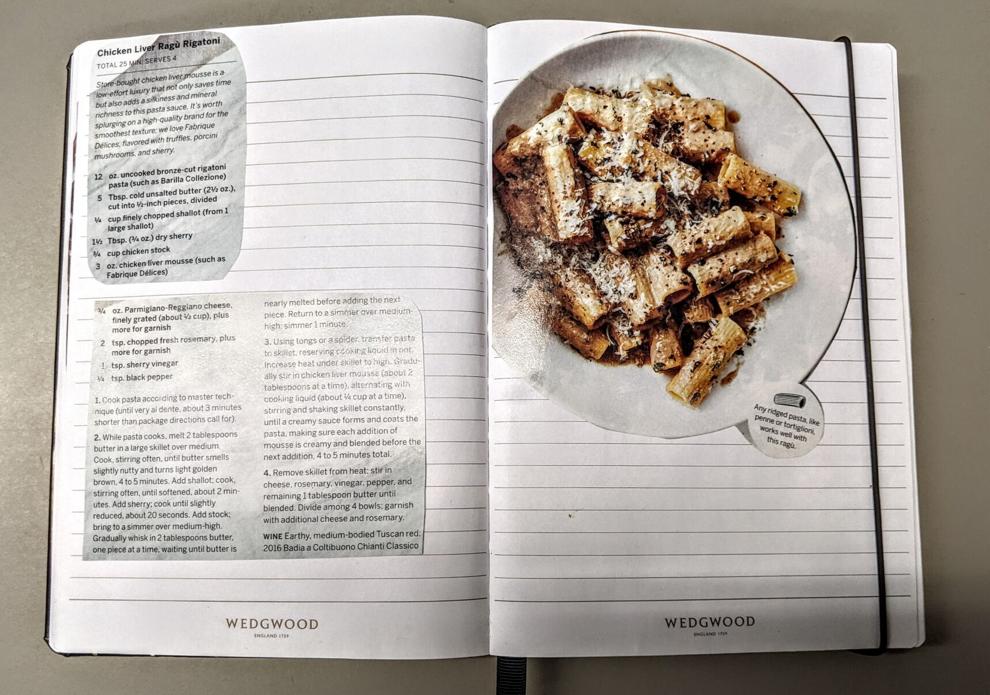 Some of the recipes are for reference; more of a how-to guide that I can easily find. Others are tucked away for a rainy day. Some will never get made, but should I ever want to gaze at the lovely photo and recipe, I have it. Some, are ones I dream of making one day. Recently, I pushed myself to go outside my comfort zone and make one that I gaze at lovingly every time I open up my homemade recipe book — chicken liver ragù rigatoni. (You might recall in an earlier column I made a chicken liver mousse to use specifically for this recipe, which I clipped and saved from an issue of Food and Wine magazine.)
The dish is somewhat out of my comfort zone because I would never make something like this just for myself. It serves four and, as mentioned before, I'm the lone lover of liver in my household. It's also a recipe that has multiple parts going at the same time — which takes a lot of concentration on my part. (I have ADHD and have to be super organized going into a recipe that requires multiple items being cooked at once. Usually, I save that skill for holidays.)
But, I did it. I made one of my dream recipes (and a big mess) and I loved it!
CHICKEN LIVER RAGÙ RIGATONI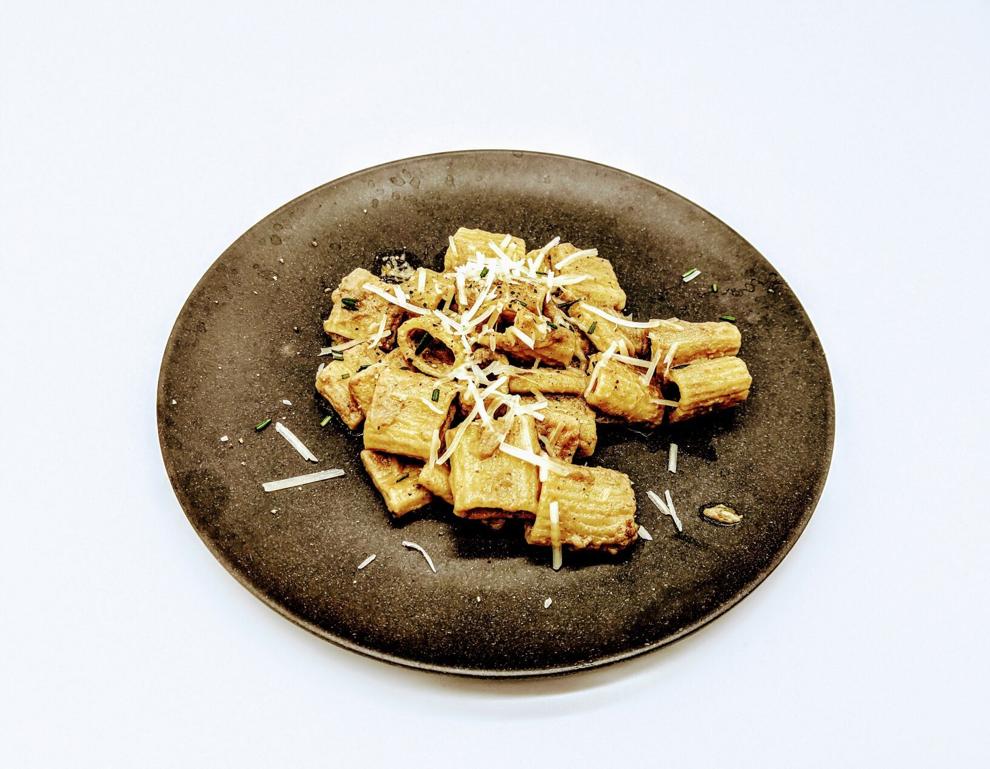 (From foodandwine.com)
Makes 4 servings.
INGREDIENTS:
12 ounces uncooked bronze-cut rigatoni pasta
5 tablespoons cold unsalted butter (or vegan butter stick), cut into 1/2-inch pieces, divided
1/4 cup finely chopped shallot
1 1/2 tablespoons dry sherry
3/4 cup chicken stock
3 ounces chicken liver mousse (store bought or your own)
1/2 cup Parmigiano-Reggiano cheese, finely grated, plus more for garnish
2 teaspoons chopped fresh rosemary, plus more for garnish
1 teaspoon sherry vinegar
1/4 teaspoon black pepper
DIRECTIONS:
Cook pasta until very al dente, about 3 minutes shorter than package directions call for.
While pasta cooks, melt 2 tablespoons butter in a large skillet over medium. Cook, stirring often, until butter turns light golden brown, about 4 minutes. Add shallot; sauté until softened, about 2 minutes. Add sherry; cook about 20 seconds then add stock. Bring to a simmer over medium. Gradually whisk in 2 tablespoons butter, one piece at a time, waiting until butter is nearly melted before adding the next piece. Return to a simmer over medium-high; simmer 1 minute.
Using tongs or a spider, transfer pasta to skillet, reserving cooking liquid in pot. Increase heat under skillet to high. Gradually stir in chicken liver mousse (about 2 tablespoons at a time), alternating with cooking liquid (about 1/4 cup at a time), stirring and shaking skillet constantly, until a creamy sauce forms and coats the pasta, making sure each addition of mousse is creamy and blended before the next addition, 4 to 5 minutes total.
Remove skillet from heat; stir in cheese, rosemary, vinegar, pepper, and remaining 1 tablespoon butter until blended. Divide among 4 bowls; garnish with additional cheese and rosemary.