BENNINGTON — Vermont may be haunted, but in Bennington Museum's current exhibition, ghosts are the least of the frights.
"In the Shadow of the Hills" is both an exhibition and museum fundraiser featuring the work of 27 regional artists. The exhibition is most intriguing when the artists use their own experiences and imaginations to interpret current and historic events.
For Laura Christensen, of Williamstown, Mass., using historic photographs of unknown people allows her to tell new tales. At first glance, her three photo- and fiber-based contributions to the show look like references to ectoplasm, a type of goo that emanated from the mouths of 19th-century spiritualist mediums attempting to communicate with the dead. The goo was actually an elaborate textile-based ruse to convince seance attendees they were being visited by spirits. This would make sense for the exhibition's theme, however, Christensen explained her work is actually much darker.
While she is not a fan of the genre, the artist pulled inspiration from Vermont's beloved horror author Shirley Jackson. Her story "The Lottery," wherein "blind tradition turned villagers into murderers," prompted Christensen to consider the malice that can manifest from gossip and hearsay. The exhibition is full of literary conceits, with many artists citing Jackson's work as a touchstone. Others looked to their experiences in the landscape for inspiration.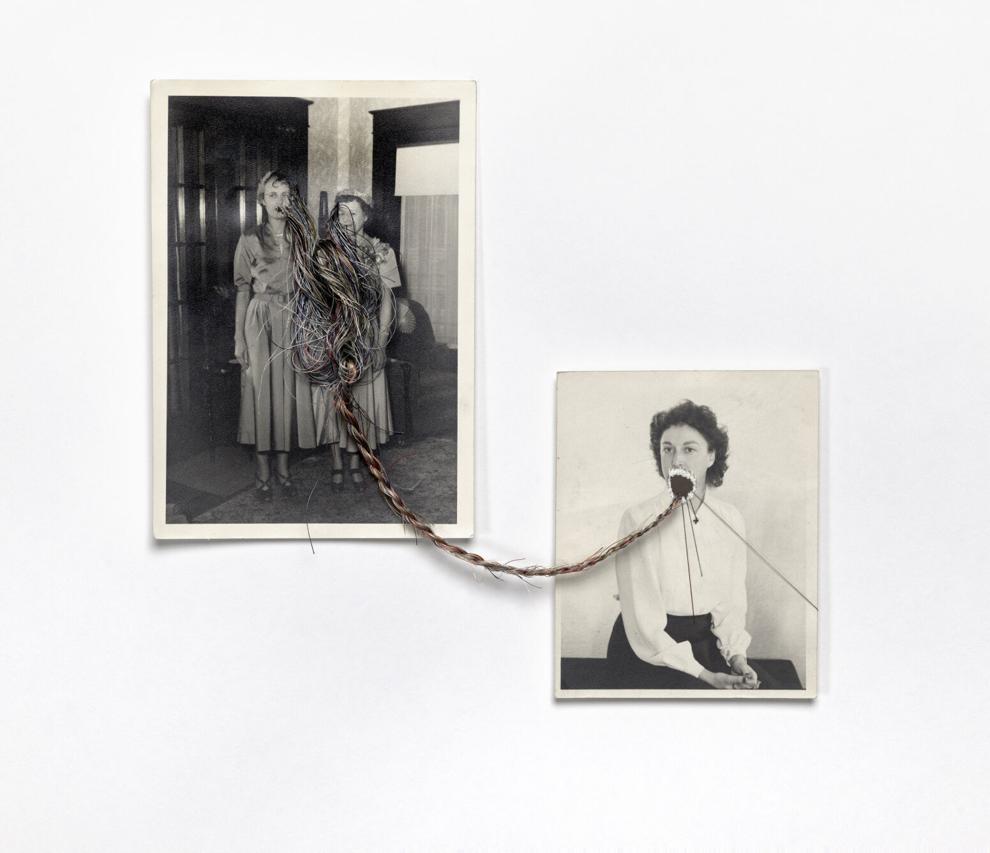 In his work, Ross Sheehan, of Vergennes, uses psychogeography, a method to explore the impact of location and geography on behavior and emotions. Psychogeography as a theoretical and professional field began in 1953. The two founding groups were influenced by the Dadaist and Surrealist art movements, which seem to also be influences on Sheehan's painting "Sunset Escarpments," a colorful, hallucinatory interpretation of his experiences along the thrust fault of Sunset Hill in Salisbury.
Ashley Eliza Williams is also working with her emotional experience of the landscape, turning what haunts her into hope. "Dream of the Fruit Bat" is an oil painting on paper that evokes naturalist drawings, highlighting important details such as fur, diet and other notable characteristics. The drawings of the 19th and 20th centuries, typically based on observation or rendered from the accounts of those who did observe a plant or animal, aim for some kind of objectivity.
Williams, driven by a desire for "more empathic ways of interacting with nature," renders the creatures she encounters with "Extra Capabilities" (super powers?) that might enable them to survive in the age of climate change. When she encountered a little brown bat in an abandoned Dorset quarry, she imagined him with an extra radiant and powerful heart and abundant food to survive coming hardships.
Like so many who swim in Lake Paran, Vivian Gonzalez and her two children enjoy the beauty of North Bennington. Yet she's haunted by this question: "Am I giving my kids cancer just by taking them to swim?"
Her family moved to the area in 2015, before the egregious levels of toxic PFOA chemicals were discovered in the soil, water and bodies of local residents.
Now, she says, she has a "curse-like feeling, a grinding, shapeless dread" about living there. Gonzalez's contribution to the show is "The Book of Cancer," in which she transcribed dozens of documents, from public health and ecological management statements to "cheerful newspaper articles from the '60s and '70s about the joys of Teflon," another chemical still found in North Bennington after its industrial use there. "The Book of Cancer" is also in the spirit of Dadaist poetry, but it feels as if it's part of an urgent self-exorcism.
Gonzalez is a fan of horror literature and holds a doctorate in religious studies, with an expertise in religion and media, so it was a no-brainer to make a "cursed book."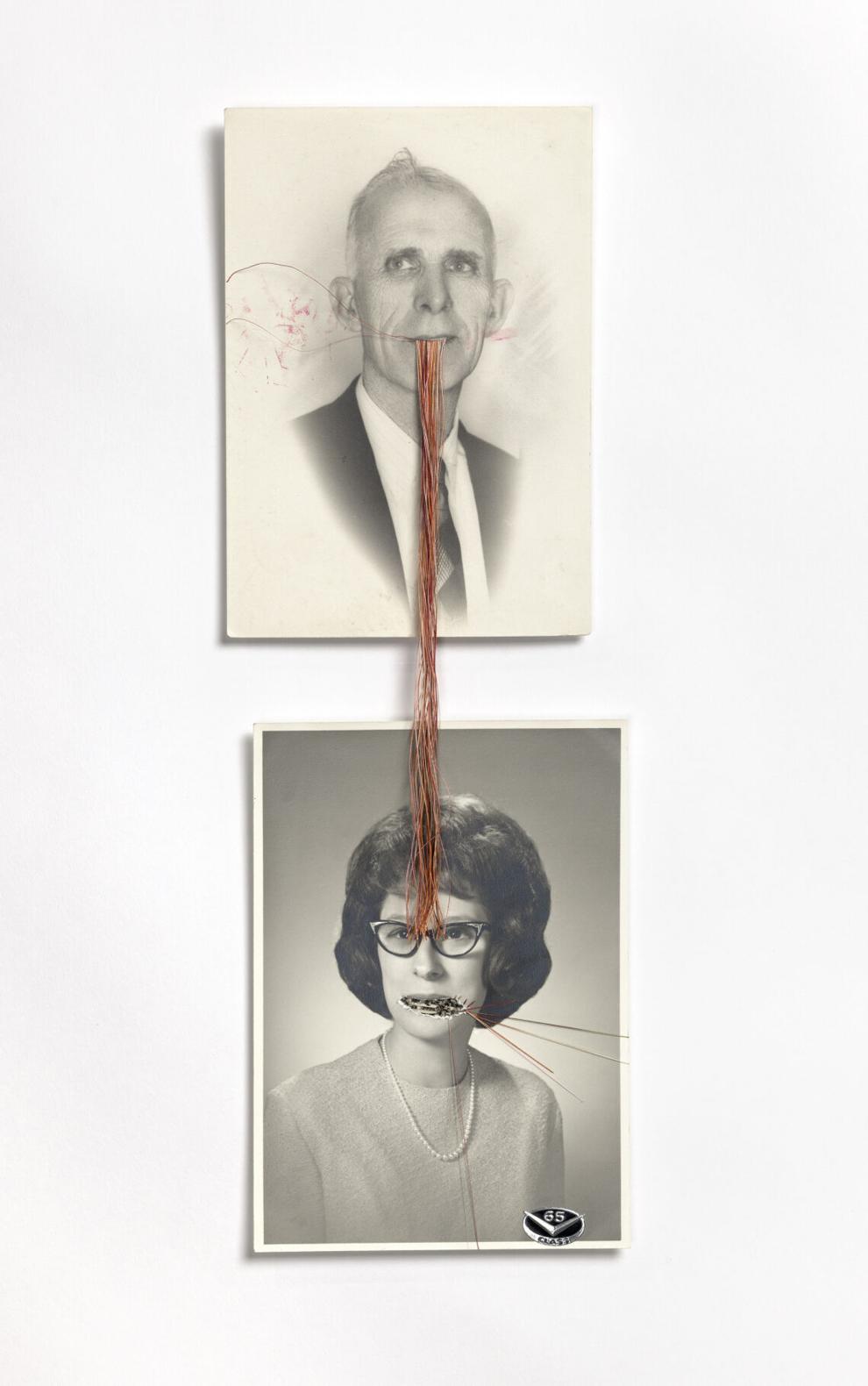 "I love Shirley Jackson," Gonzalez said. "Truth is, I am deeply inspired by H.P. Lovecraft, and the idea of the 'Necronomicon' (the book of unholy knowledge underlying the Cthulhu mythos) was one of my major inspirations for 'The Book of Cancer.'
"That said, Lovecraft was a racist, and afraid of all kinds of human queerness, so as a Mexican trans woman, I am cautious never to simply endorse him. But yes, him, too," said Gonzalez. The book can be viewed in its entirety at tiny.cc/TheBookOfCancer.
Artworks in the auction can be bid on through the museum's website and in-person; funds equally support the museum and artists. "In the Shadow of the Hills" foreshadows the museum's 2023 exhibition "Haunted Vermont." Next year's show will include objects from Jackson's estate, including a hand-corrected typescript of "The Haunting of Hill House."